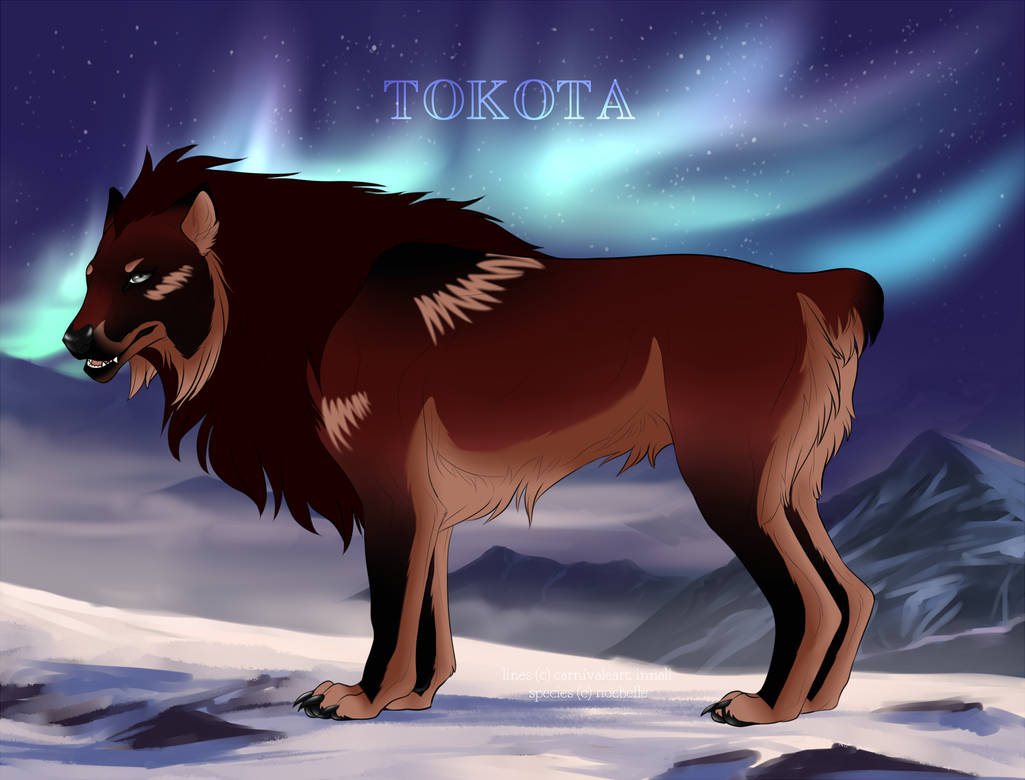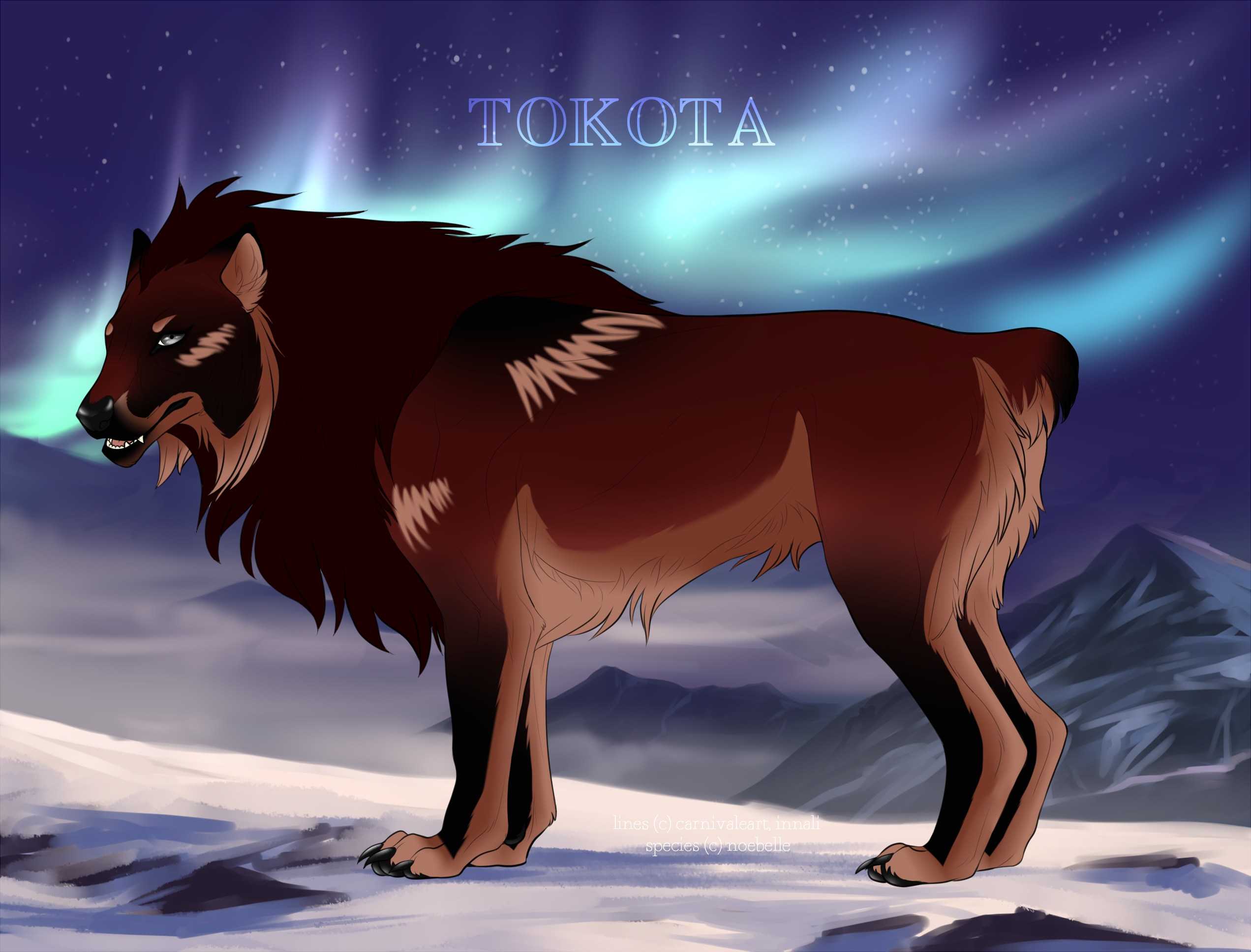 Watch
Registered Name:
EDI
Nickname:
Edie
ID Number:
26168
Owner:
arrancar5489
Species:
Tokotas
Breed:
Canarctos venatori
Gender:
Female
Mane Type:
Natural
Genotype:
ee/AA/tt/MM/CC/AA/nPng/nBr
Phenotype:
Marked collared brown with accents, pangare and bearmarks
Height:
158 cm
Hierarchy Status:
Dominant
Rites of Fertility:
Yes
Health Status:
Healthy.
Items:
Personality:
EDI
is generally intelligent, with a fair bit of sarcasm on the side. Extremely logical, she sometimes has trouble grasping the emotional impact of her actions. Despite this fact, she means well, and never intends the hurt or irritation she sometimes causes. In an effort to "improve herself," she has designated her handler as the strong moral compass on which she bases most of her decisions.
EDI
is also very curious, always looking to advance her understanding about the world around her.
Build: Small frame, slender.
Physical Traits:
- Bob Tail
Traits:


- Partnership trait:
5+ point score benefit in all group-sanctioned
Endurance
,
Livestock herding/cutting
,
Agility
, and
Mounted marksmanship
competitions.

Lineage:
------------------------------------------ SSS:
Baldir 1404
----------------- SS:
Vincent 7135
------------------------------------------ SSD:
Alessa 3688
Sire:
Schuldig 15477
------------------------------------------ SDS:
Murdoch 8140
----------------- SD:
Lady Pumpkin 12830
------------------------------------------ SDD:
Vine 7234
------------------------------------------ DSS: Unknown
----------------- DS:
Bronn 15711
------------------------------------------ DSD:
Ursula 8163
Dam:
Keira 19219
------------------------------------------ DDS:
Minocqua 5795
----------------- DD:
Chianti 9770
------------------------------------------ DDD:
Saghani 5490
Design ©
arrancar5489

Reply