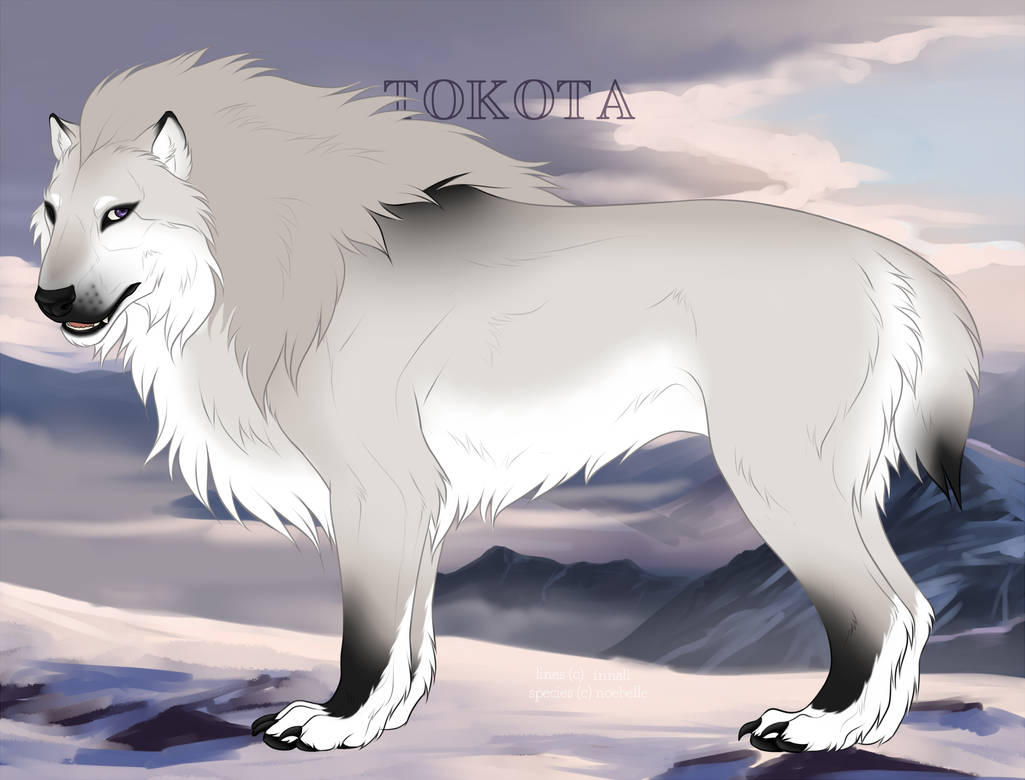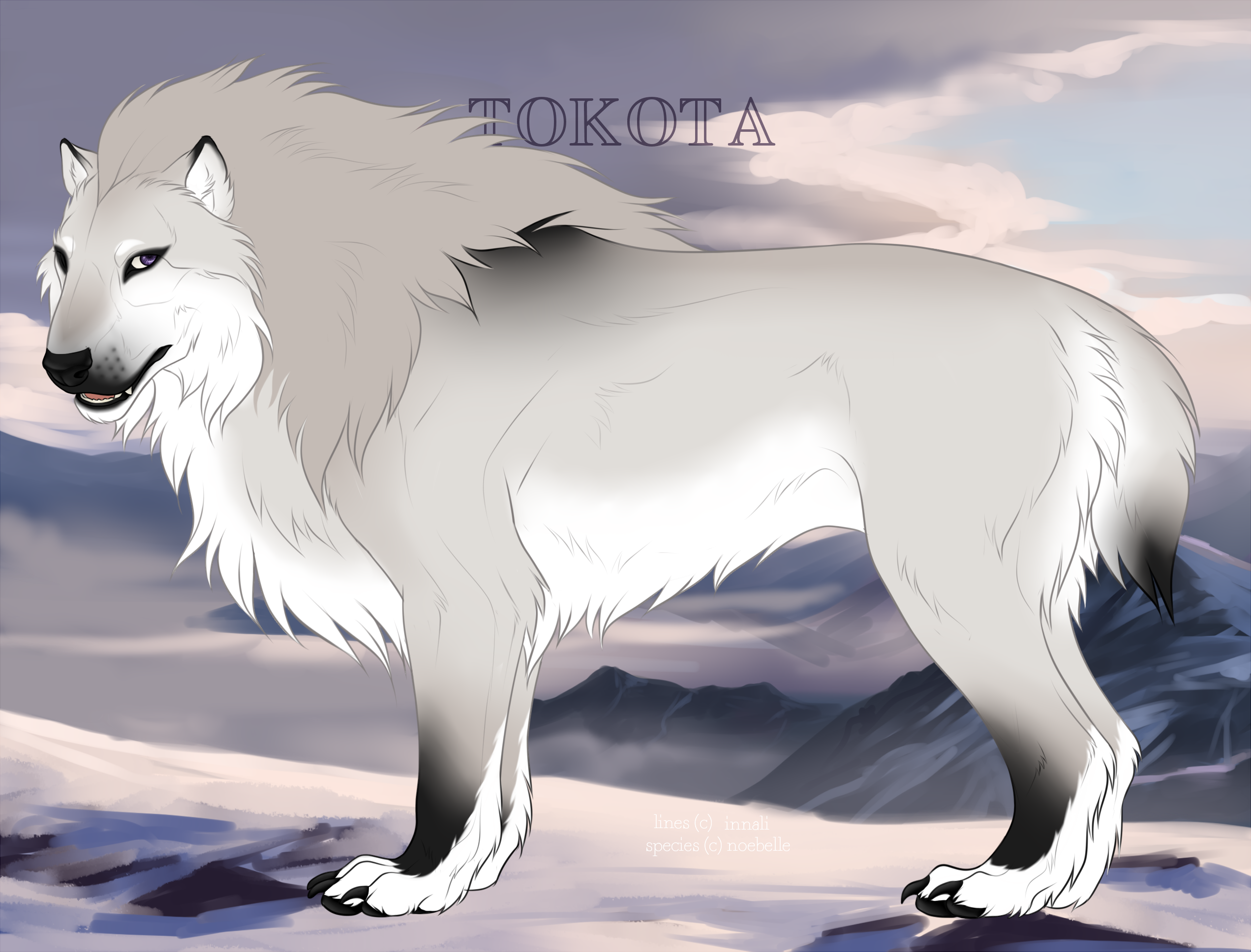 Watch
Registered Name:
Dust Bunny
Nicknames:
Dusty
ID Number:
21258
Owner:
arrancar5489
Species:
Tokotas
Breed:
Canarctos Dirus
50%
Gender:
Female
Mane Type:
Natural
Genotype:
ee/aa/Tt/MM/CC/AA/nG/nPng
Phenotype:
Marked collared greying tundra with accents and pangare
Height:
202 cm
Hierarchy Status:
Average

Rites of Fertility:
3/3
Rites of Dominance:
0/3
Health Status:
Perfect condition; fit, active, and healthy. Tall and slender, lighter than average, but still in the acceptable weight range.
Items:
Personality :
Dusty is a sweetheart. She likes cuddles, and since she's aware she's too big to be a "lap-dog," she tends to curl up around others instead. She thrives on attention, and any time with her handler is time well spent. She's also very maternal, and takes good care of her pups, showering them in affection, while making sure they learn how to properly behave.
Traits :


- Partnership trait:
5+ point score benefit in all group-sanctioned
Endurance
,
Livestock herding/cutting
,
Agility
, and
Mounted marksmanship
competitions.

Lineage :
------------------------------------------ SSS:
Tonga 182
----------------- SS:
Drogo 515
------------------------------------------ SSD: Alpha Female 5
Sire:
Monstro 14611
------------------------------------------ SDS: Alpha Male 2
----------------- SD:
Daenerys 514
------------------------------------------ SDD:
Oona 20
------------------------------------------ DSS:
Voltaire 02
----------------- DS:
Fremont 530
------------------------------------------ DSD: Alpha Female 2
Dam:
Honeybear 9457
------------------------------------------ DDS:
Fenrir 1886
----------------- DD:
Tierney 4332
------------------------------------------ DDD:
Noir 3355
Design ©
arrancar5489