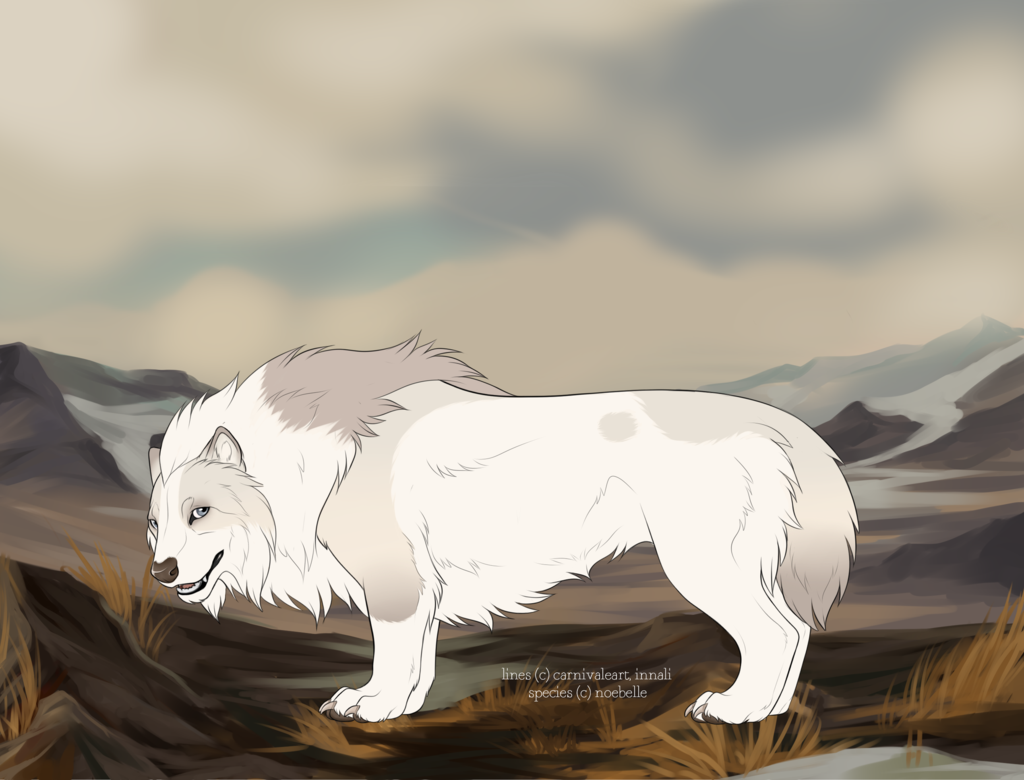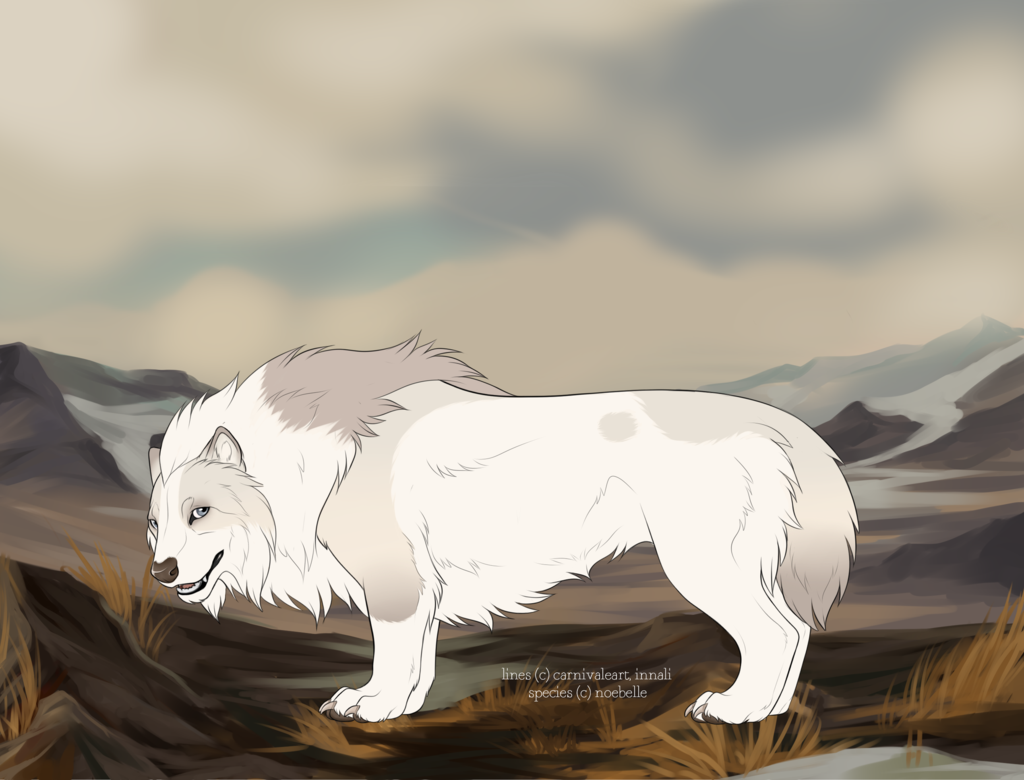 Watch
Registered name:
Cerithe
Nickname(s):ID number: 14119Owner:
Wildfire-Tama
Breeder:
eliysia
Species:
Tokotas
Breed:
Canarctos venatori
Gender:
female
Age:
5.5 years
Mane type:
Natural
Genotype:
ee/aa/Tt/nM/nC/nG/nPb/nCr
Phenotype:
marked collared greying cream tundra piebald
Eye color:
pale blue
Height:
83 cm
Weight:
498 lb
Hierarchy status:
Submissive
Rites of Fertility:
0/3
Rites of Dominance:
0/5
Health Status:
Perfect condition. Fit, active, and in good shape. Dwarfism
Items:
Personality:
Cerithe is a confident Toki who is very good at thinking on her feet. She is intelligent and sharp and able to think clearly even in stressful situations. She is an affectionate Toki, who loves her friends and is quick to make new ones with her pleasant and confident, yet not overbearing, personality. She is romantic and enjoys sweet things, love stories, and has a deep appreciation for nature and beautiful things. She loves decorating her fur. Due to her small size, she is careful and takes everything seriously, regardless of how small the threat is, and is not usually the best at receiving jokes, particularly if they are on the morbid or frightening side. When there is a job to do she is persistent, diligent, and is not at all afraid to nag her teammates.
Traits:
none
Lineage:
------------------------------------------ SSS:
Tonka 6801
----------------- SS: Unknown
------------------------------------------ SSD: Unknown
Sire:
Maximus 10260
------------------------------------------ SDS: Unknown
----------------- SD:
Otilie 6956
------------------------------------------ SDD: Unknown
------------------------------------------ DSS: Unknown
----------------- DS:
Balan 6798
------------------------------------------ DSD: Unknown
Dam:
Elie 10217
------------------------------------------ DDS:
Oomailiq 6799
----------------- DD: Unknown
------------------------------------------ DDD: Unknown
Design (c) Wildfire-Tama