I am trying to save up for a premium membership, if you help out I will make a custom Devient ID or Icon for you.
My OC's are very dear to me, so any artwork of them from commisioning, kiris, or artwork given to me as a gifts goes here. My Main OC's are Areku, Kira, Kazumi, Raena (Or Rae), and Princess Teddiursa.
Areku Akahana
My very first Bleach OC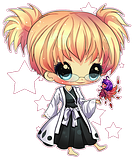 By:

By:


By:

By:

By:

By:

Kira Uchiha
My Naruto OC and the first character I ever RPed as!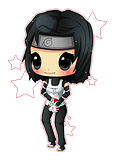 By:

By:

Kazumi Sohma
My Fruits Basket OC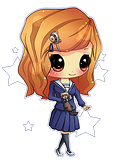 By:

By:

Raena "Rae" Maaka
My Chibi Vampire OC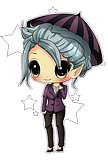 By: