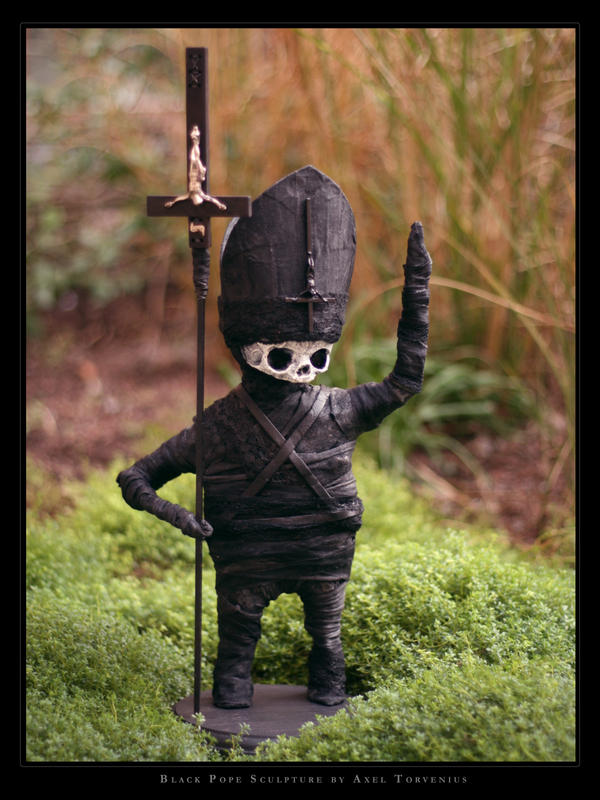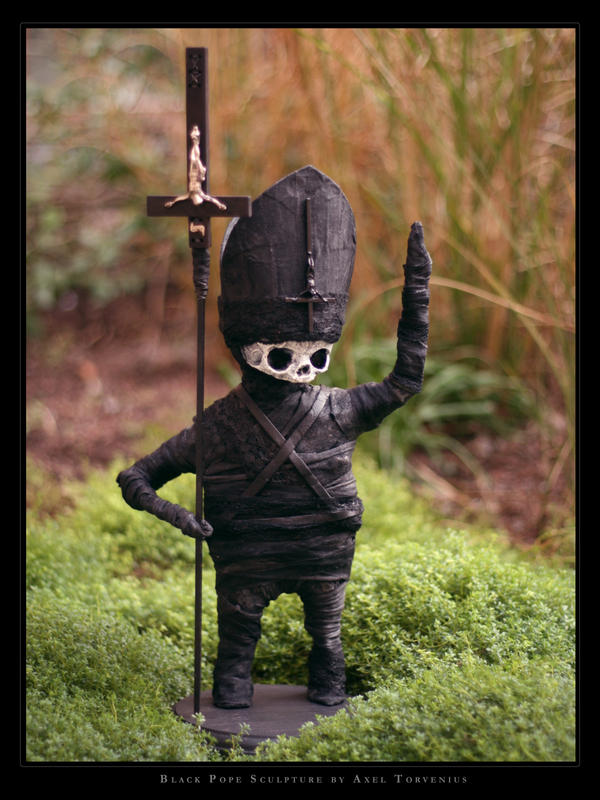 Watch
new "midget" sculpture straight from the crypt of Torvenius
"The BLACK POPE" - (SOLD)
other midgets and sculptures for sale at my ETSY shop:
www.etsy.com/shop/torvenius
or here in my DA gallery
mixed media around 30 cm high, comes with not only his own holy hat and one, but TWO upside down crucifixes. As evil as it gets. AVE SATANI!
From now on, ALL midgets and Orphans will come with a "Adoption Certificate" - looks like this:
desmond.imageshack.us/Himg542/…
it will be signed with each Midget/Orphans name and signed by Dr Torvenius himself - to ensure you that each one is unique.
send a note if interested.
Daily Deviation
Given 2012-01-22