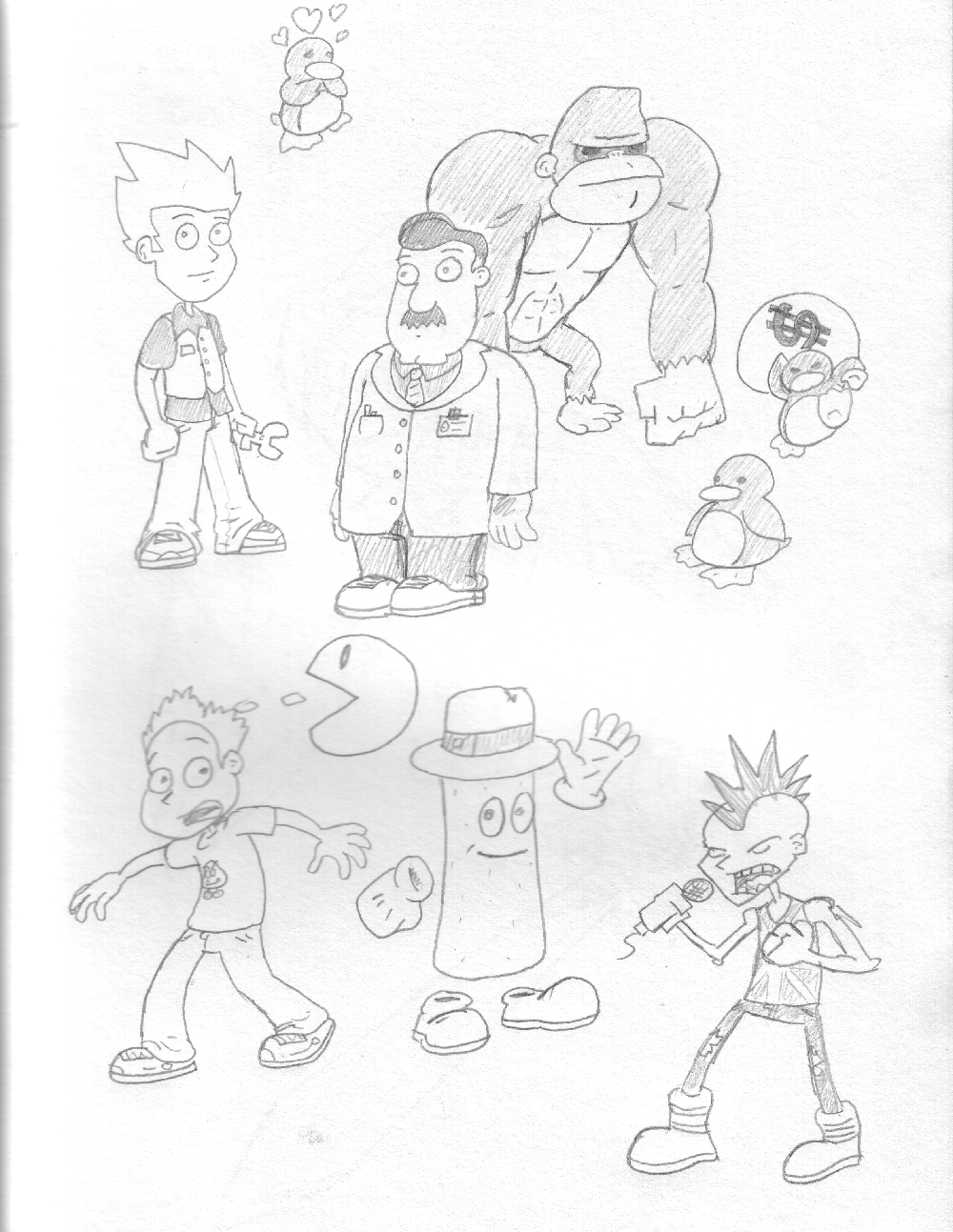 Watch
Well, this is the first entry in my new weekly deviantART feature "Sketchbook Mondays." It's mostly going to be doodles like today, but there are some more elaborate pieces around. They'll show up someday.

Today is basically just some Coozy For Hire concept art. Just some characters and whatnot.

Sadly, most of the scans I've done from the sketchbook have this stupid gray patch in the middle. It's not the scanner, because other media scans just fine. So it does seem to be the sketchbook itself which is causing the issue. I'm not going to be removing the pages either, so get used to it.