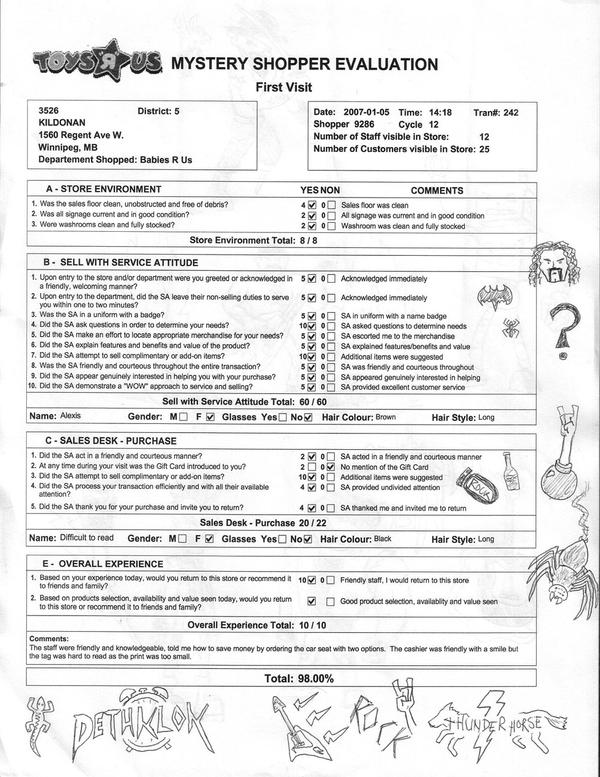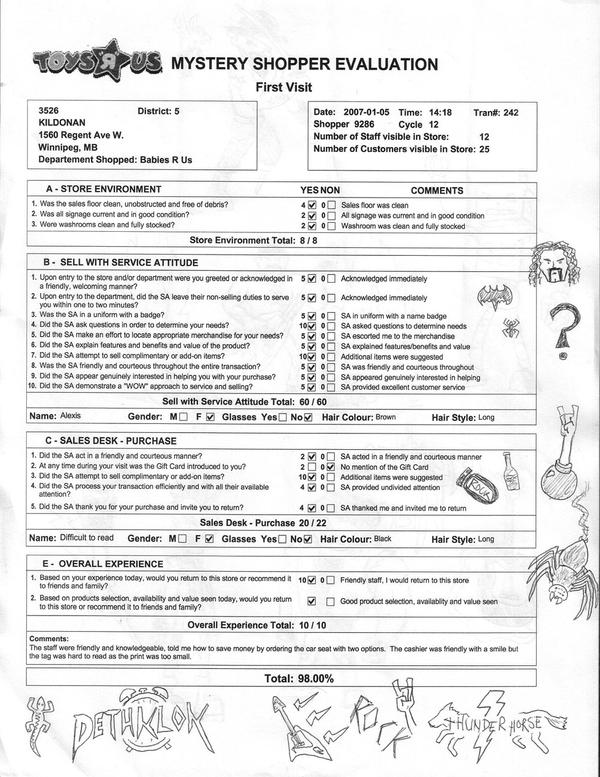 Watch
Okay, so this one's a little bare-bones, I know. Sometimes she goes, sometimes she doesn't. That's the way she goes.
Basically just doodling on the side of one of the papers I got at the meeting I mentioned
last week
. (This is actually the front side of that paper.) Inspired by Guitar Hero/2 and the random doodles that appear on the set lists on Free Play mode. I was always intrigued by them, because quite frankly, most of them are a step up from crap and yet I always liked them.
t makes me think of how I look at most of my work and hate it, yet anyone else who sees it seems to think it's good. Or at least they lie in some contemptible attempt to "spare" my "feelings". Jeez. Everyone knows I don't have feelings. Only lladies have feelings.
Anyway, I actually really like most of the stuff here. It's so basic, yet somehow manages to be exactly what I want it to be. Huzzah!