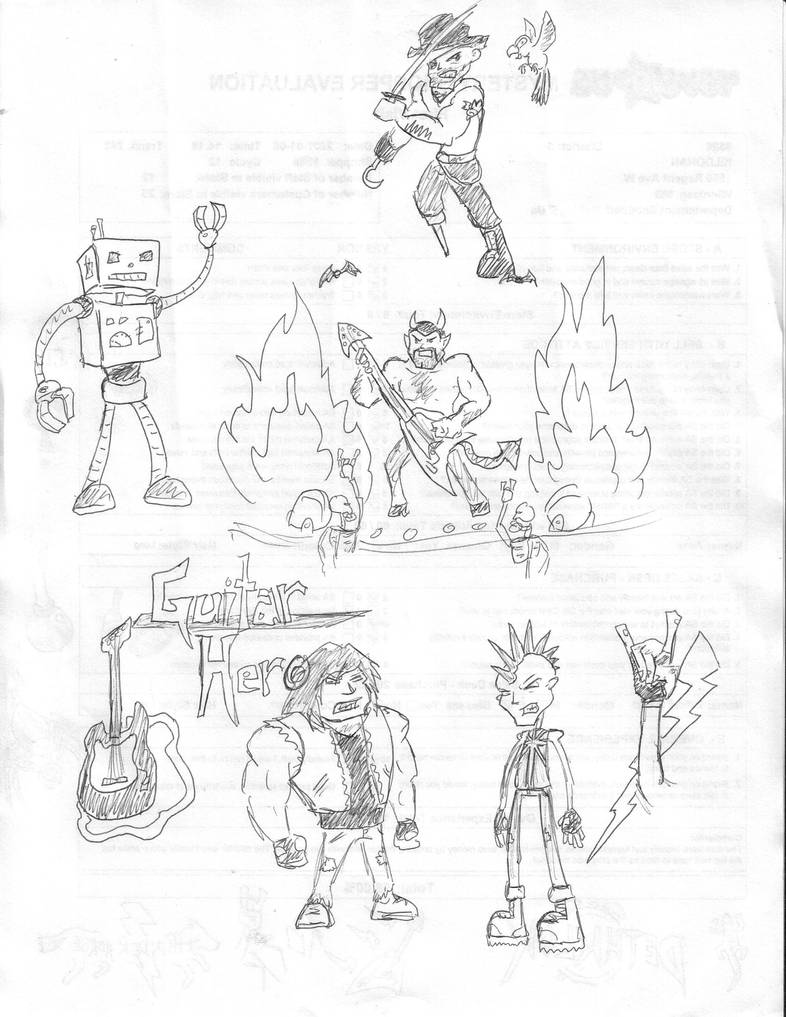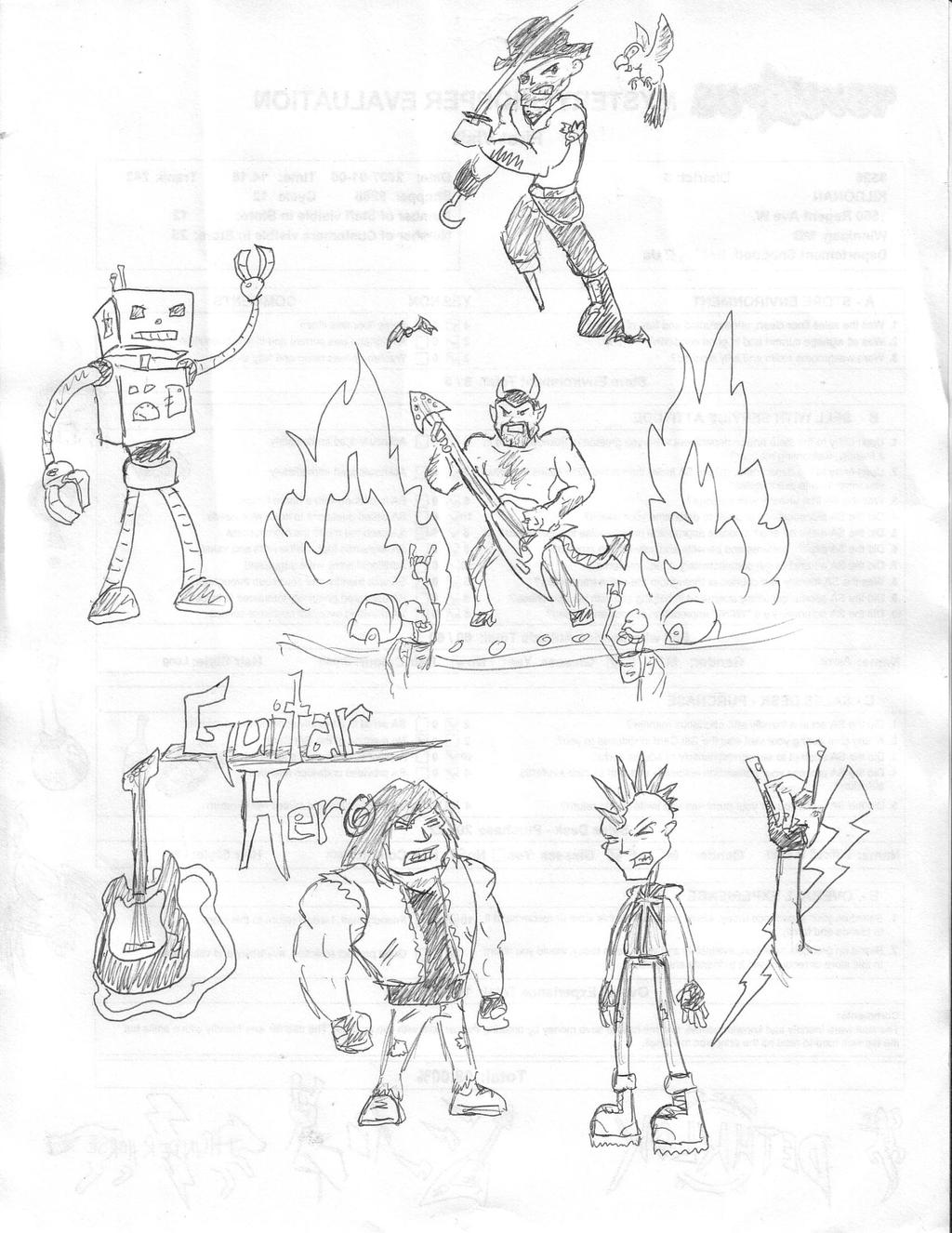 Watch
I did this one at a work meeting. Heh heh heh. Yeah. Took in a lot of information that day.

In any case, I was sitting beside this girl I like (Whoops, wasn't supposed to mention that), so I had to draw stuff that was badass so she would know that I'm a badass. Because I am. I kick babies for fun. Anyway, obviously the first thing that came to mind was Satan rocking out (A theme we'll see more of here in the future), and also pirates and robots. After that I didn't know where to go, and I was listening to the unlockable tracks from Gutar Hero 2, so you can see that on the bottom half of the page.

And yes, it's Wednesday. I never ever even think about this stupid thing on Mondays. Then I start doodling at work on Tuesday and then it hits me like a sack of bricks. But hey, at least I'm getting them up weekly. And that's more than I can say about some of my other creative ventures. Hell, the fact that I'm still doing it five weeks later puts it heads and shoulders about most of the others.