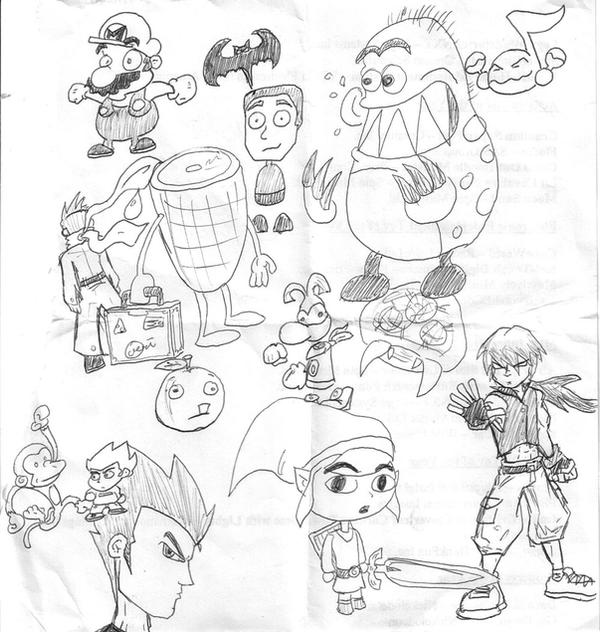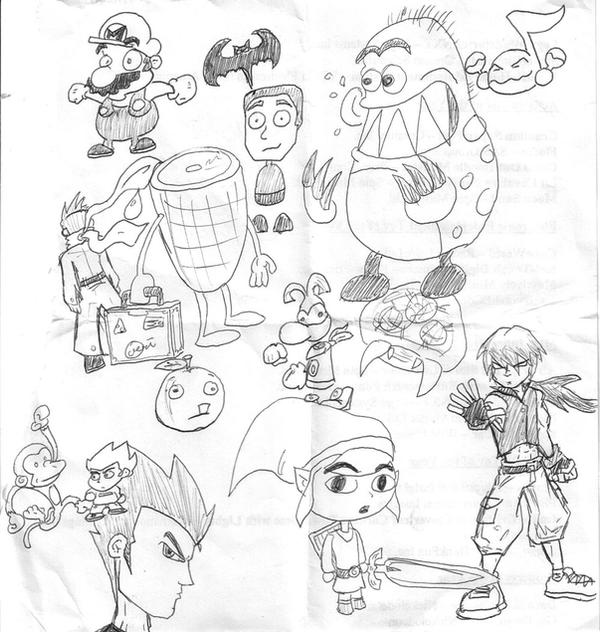 Watch
Just some doodles I did one time before I brought the sketchbook to work. On the upside, since it's on a scrap of paper, I didn't get that dumb dark spot that always shows up when I scan something from the book.

Stuff here includes a great cartoony Mario, a ham with luggage, and a monkey. What a roster! The squat little Ryan (I refuse to use the "c" word to describe him) over on the left is just to see what he would look like if he were in an old Tales game. The dude on the bottom right corner is not (in fact) from Kingdom Hearts, even though he looks like it. I guess that's just the direction my brain was going that day.

Sadly, once again this is posted late. But yesterday was really rough, what with my dog being put to sleep and all, so this time I do have an actual excuse.