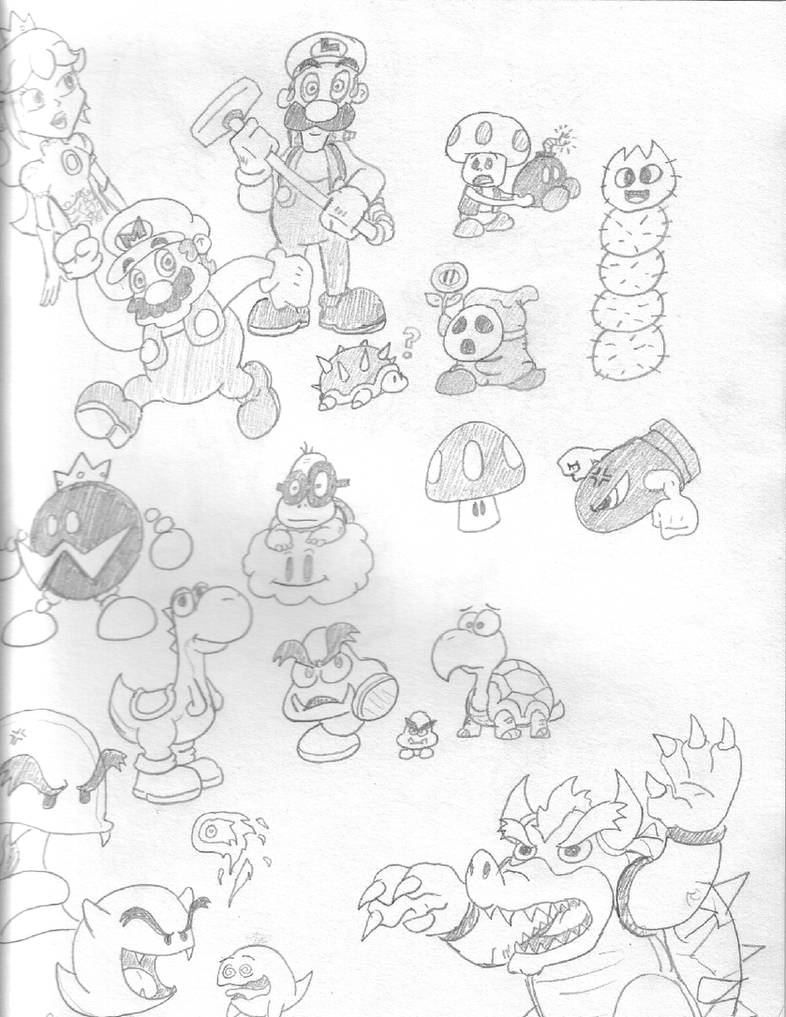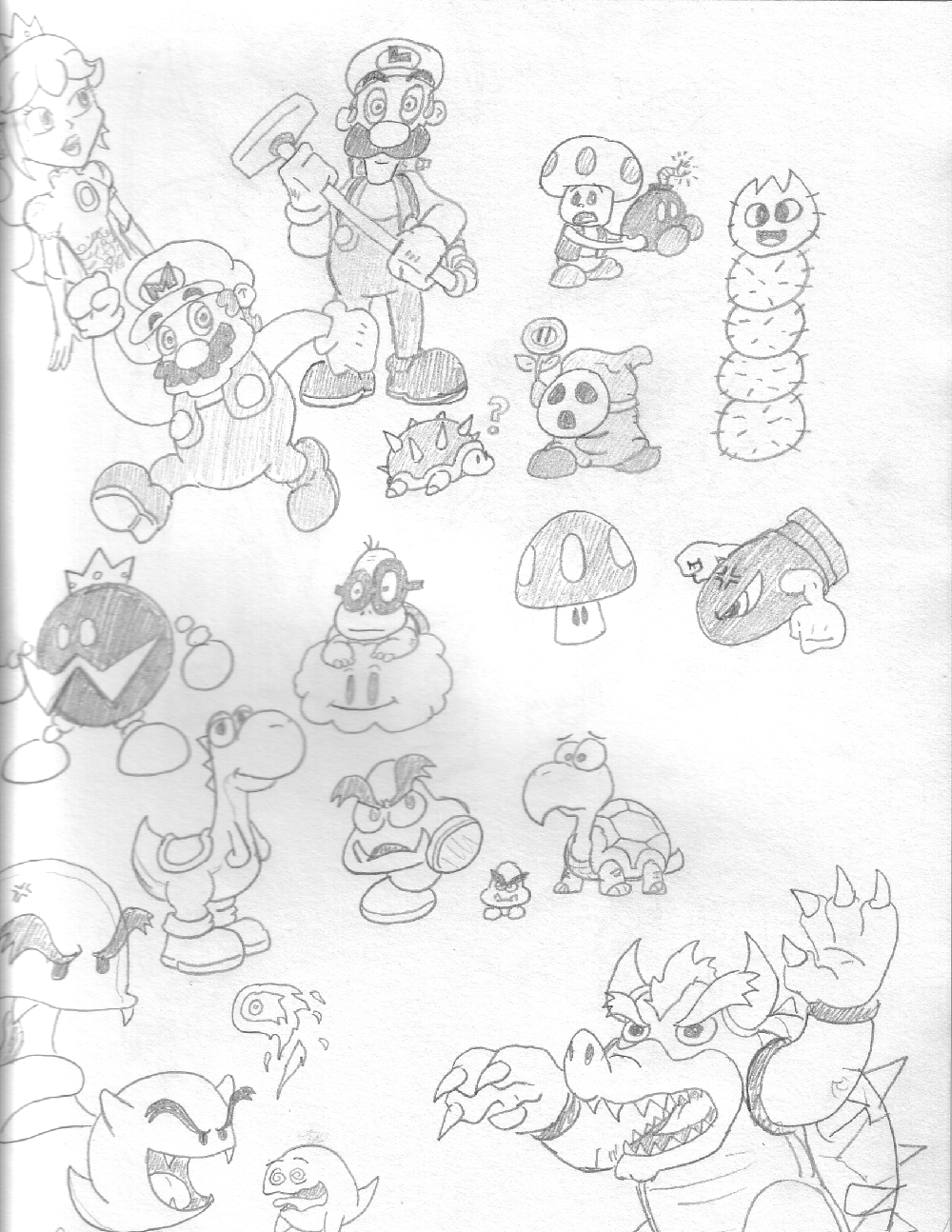 Watch
Oops. Funny story. I totally forgot it was Monday yesterday. But you all don't care!

Basically what I was thinking here was to improve my cartoony drawing, and to just let go and make the shapes go where they feel like, and not where I wanted them to. So we have a bunch of ever-so-slightly distorted Mario characters. I think the longer I drew, the more I went back to trying to draw the characters as they were supposed to be.

Things were going so well here... and then I tried to draw the damned Princess. Just goes to show you that unless it's absolutely necessary, I should NEVER draw chicks.