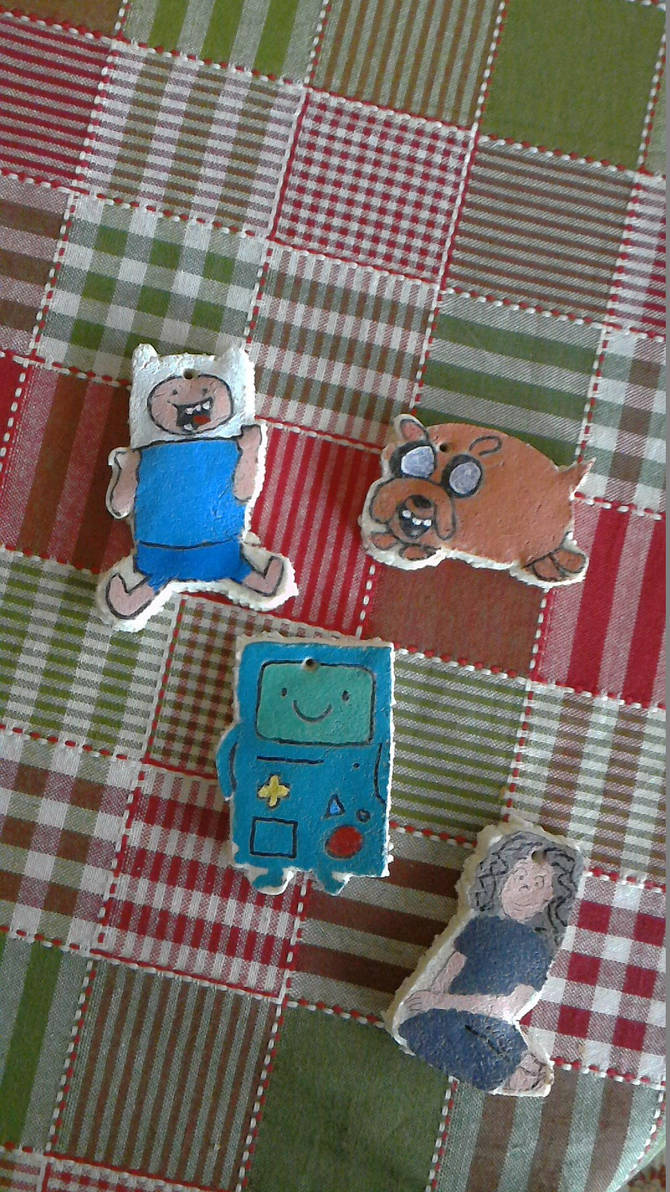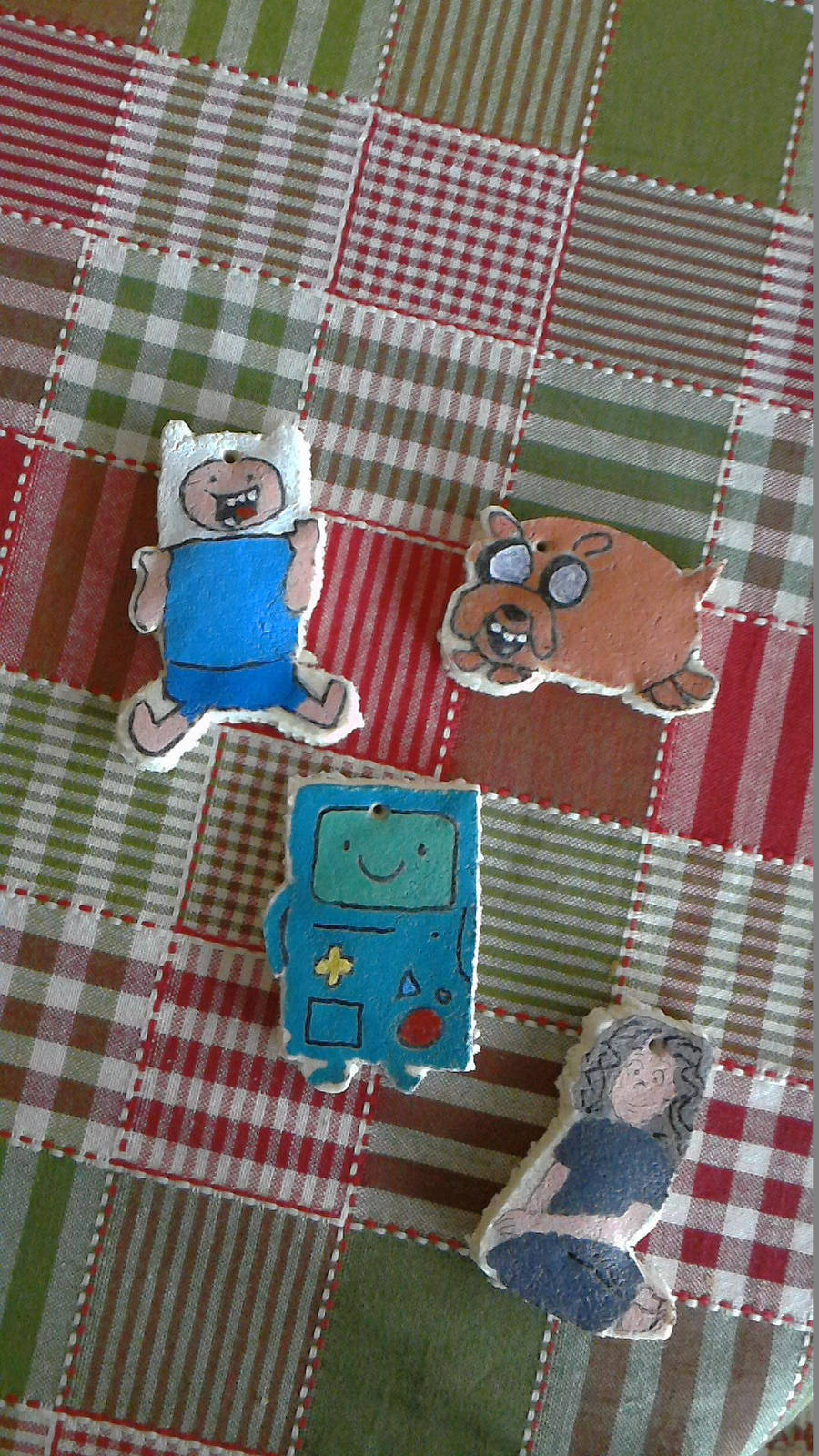 Watch
It's been years since I made any new dough ornaments and the ones I have are getting old and broken. So debuting in 2013, here is the new Adventure Time Line! Jake the Dog, Finn the Human, and BMO!

........and Winnie. Because it's me.

There are a few things I've learned from making dough ornaments through the years. The biggest and harshest lesson was to never create a shape with long, thin parts, because those will break off within three years guaranteed. My Link ornament didn't last long, because of his sword. This is why Finn is in such a pose, putting up his dukes, and why Jake's legs are so stubby here (but since Jake can form any shape, I figure it makes sense). I also thought of making Mordecai and Rigby ornaments, but unfortunately, they are the definition of long and thin. They wouldn't last.

Due to the multi-step process and the inability to undo mistakes, dough-naments almost never turn out on-model, but that's part of their Christmas charm. I'm surprised BMO turned out so good. You might be saying, "well, it's a box," but that's not part of it. I color these with bargain-market acrylic paints. I had red, blue, yellow and white, and BMO is this greenish-blue color that was going to be hard to mix. But somehow, I nailed it on my first try.