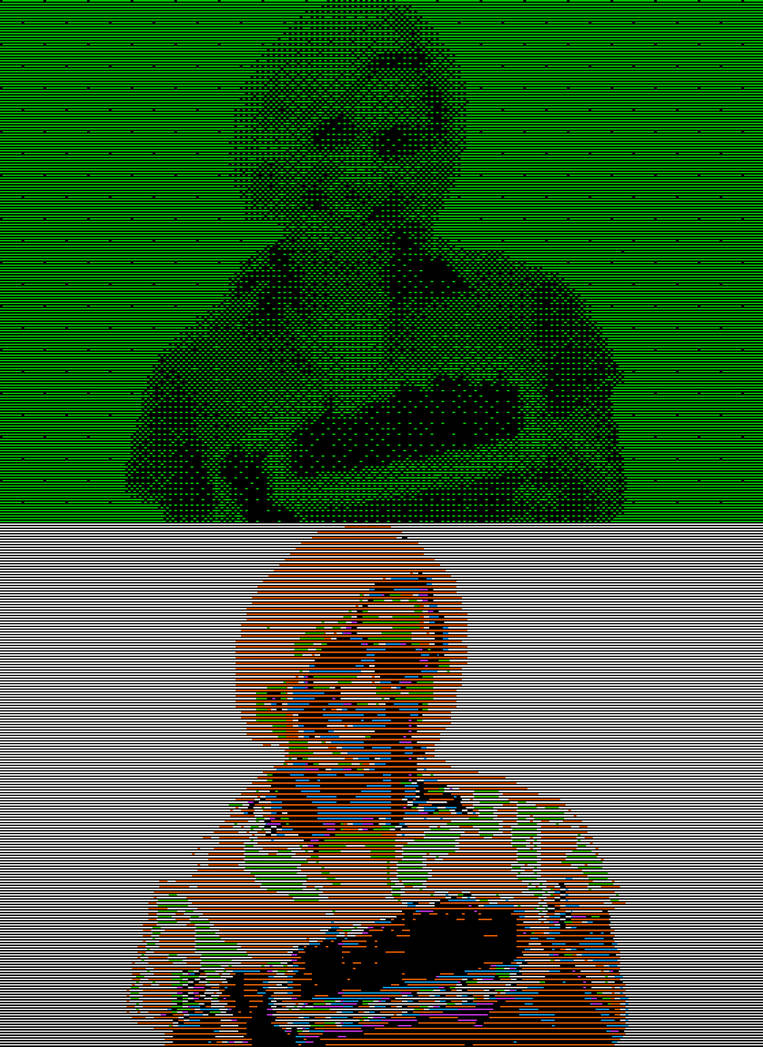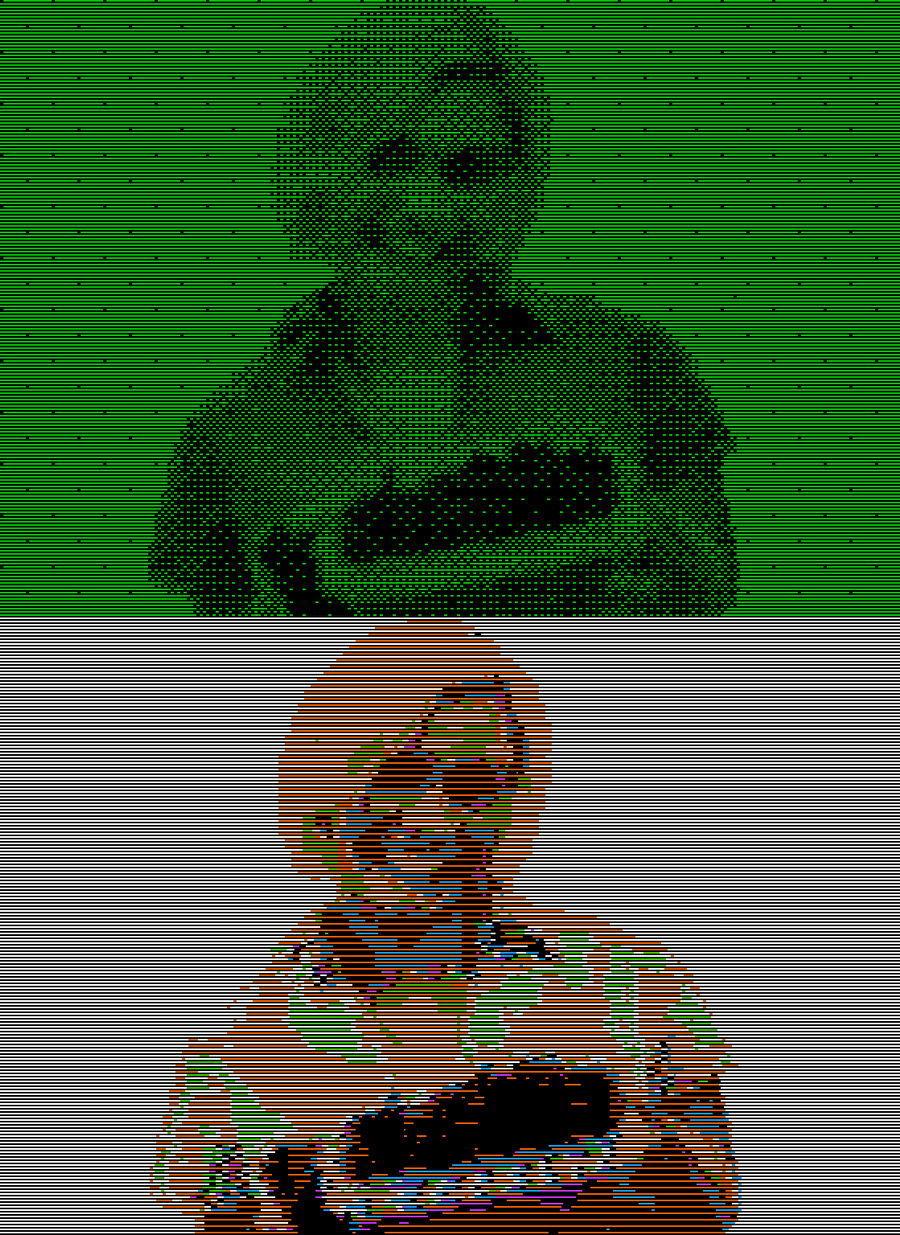 Watch
I should have spent today working on my website, or getting the new issue of BANG finished, or helping whales or something. Instead I spent all day trying to get a photo of the lady from Birdemic to display on an Apple II.

It really took all day. Most of it was spent trying to Google the secret way to dump a PC image file onto a 140kb Floppy ROM, then trying to get an Apple BMP viewer to work properly in emulation. Due to compatibility issues I spent countless virtual disks on trying to find the EXACT magic setting formula that would get her to not appear as a series of black bars or a tiny square. After I'd exhausted all possibilities, I thought "maybe someone's made a program that takes GIFs instead of BMPs." Someone did back in 1988. It took less than an hour to figure out. Oy.

Anyway, here she is, looking gorgeous with her neon tones and stylish seaweed-filled Tupperware. And yes, this would display on a real Apple.