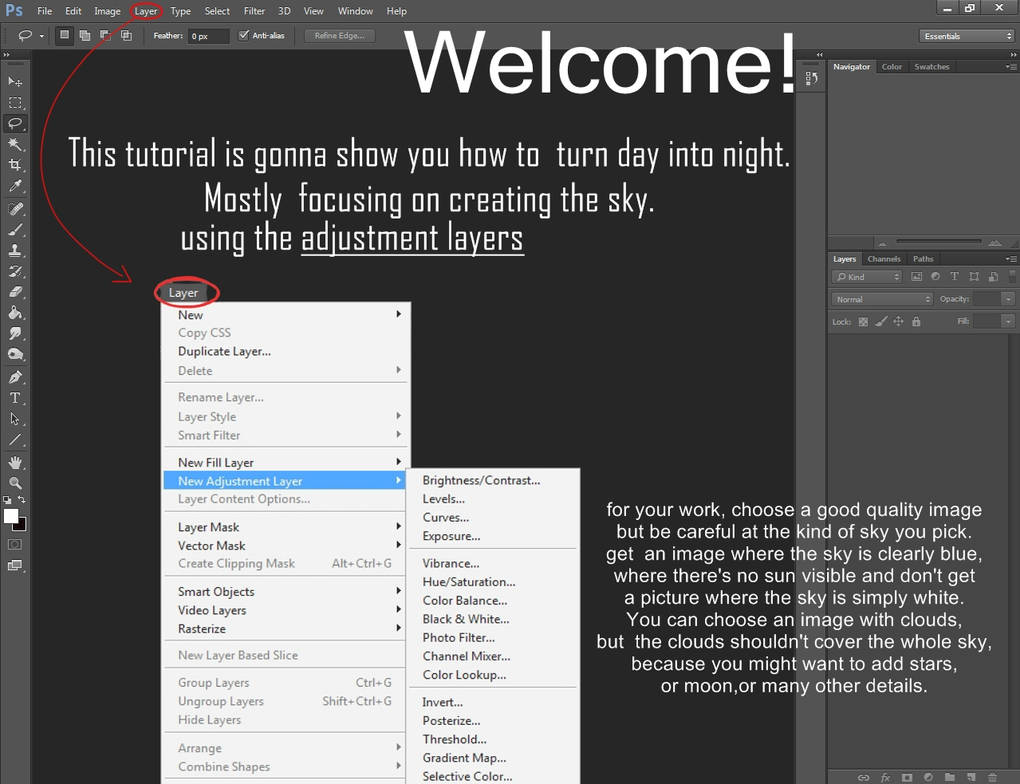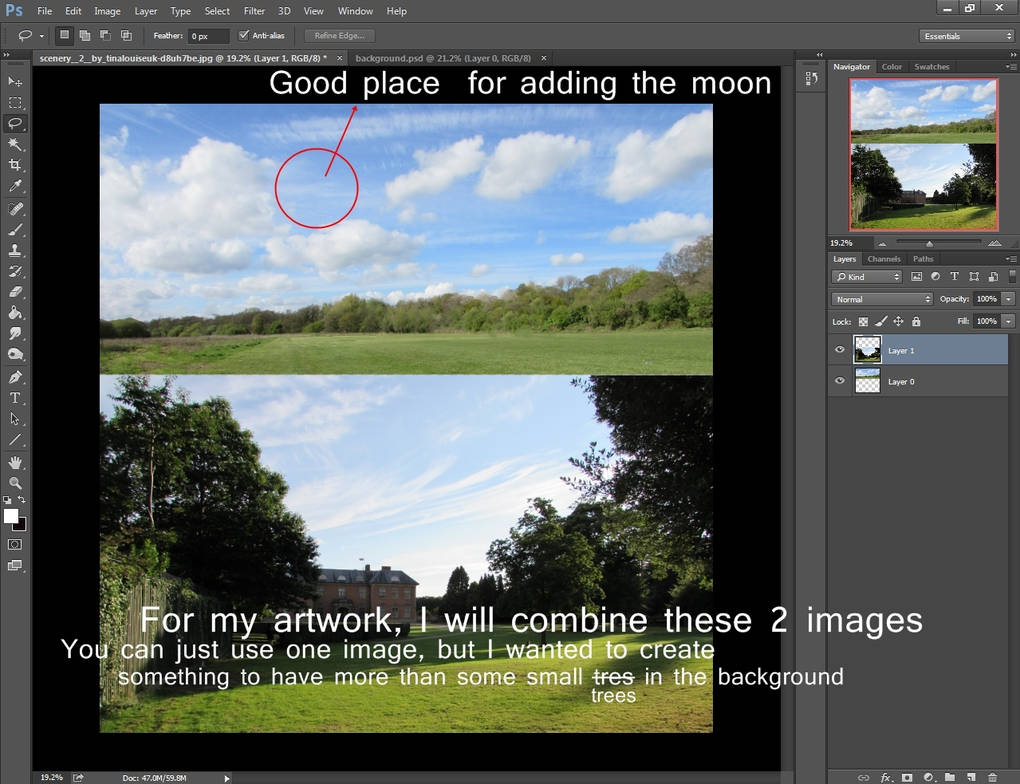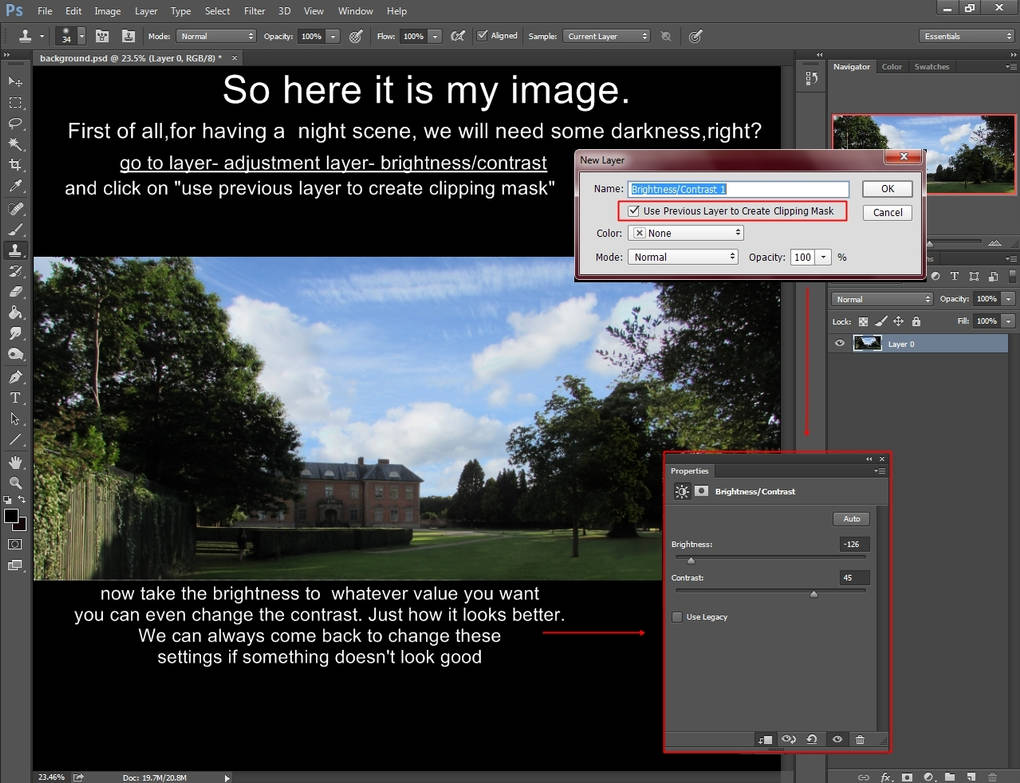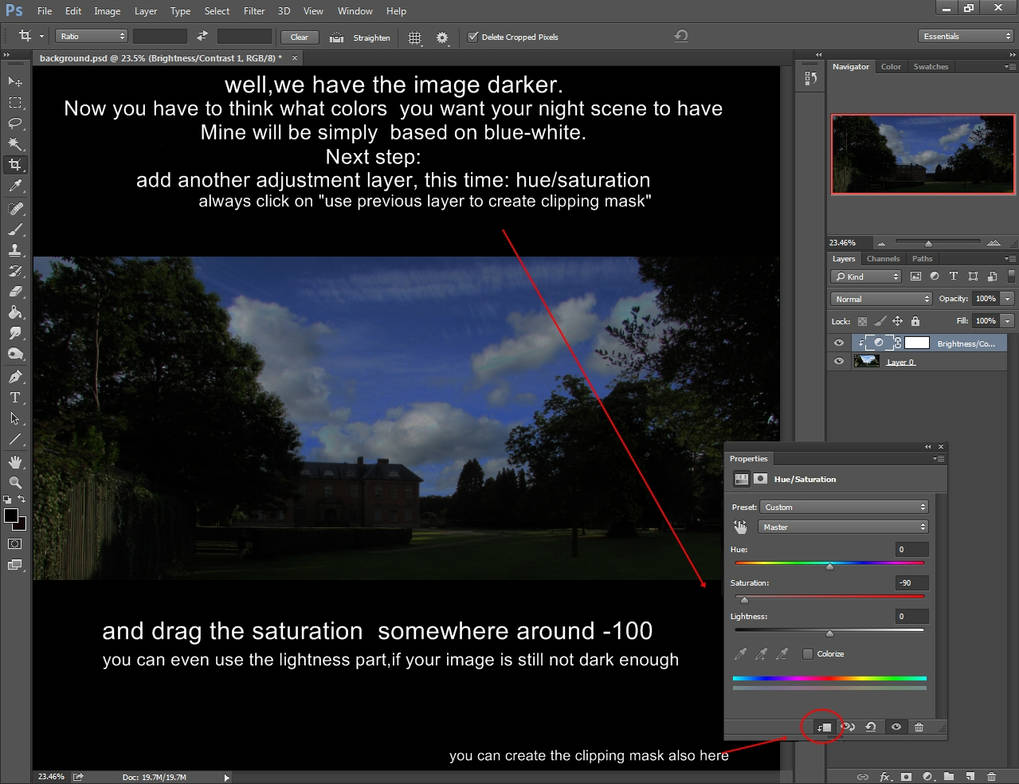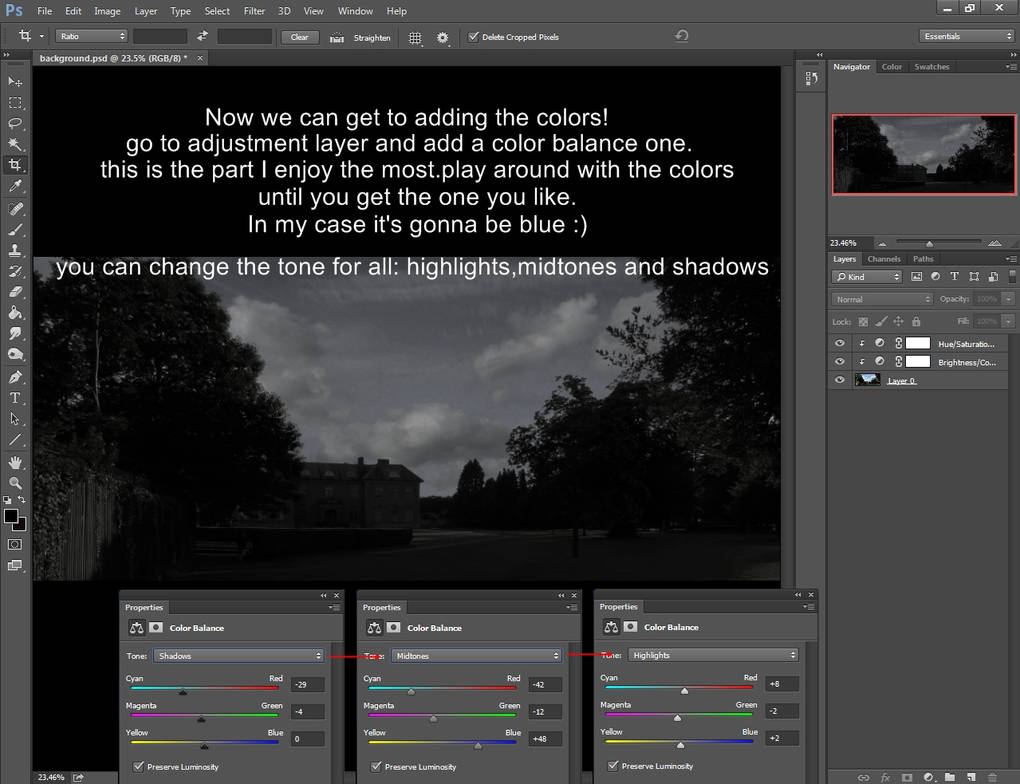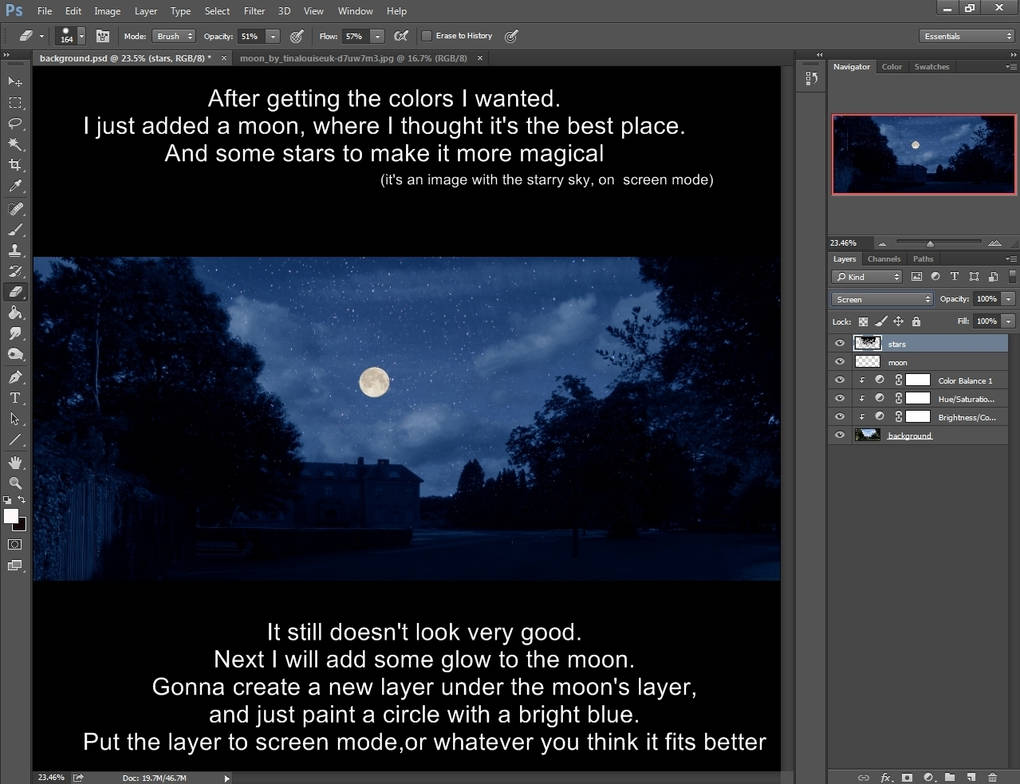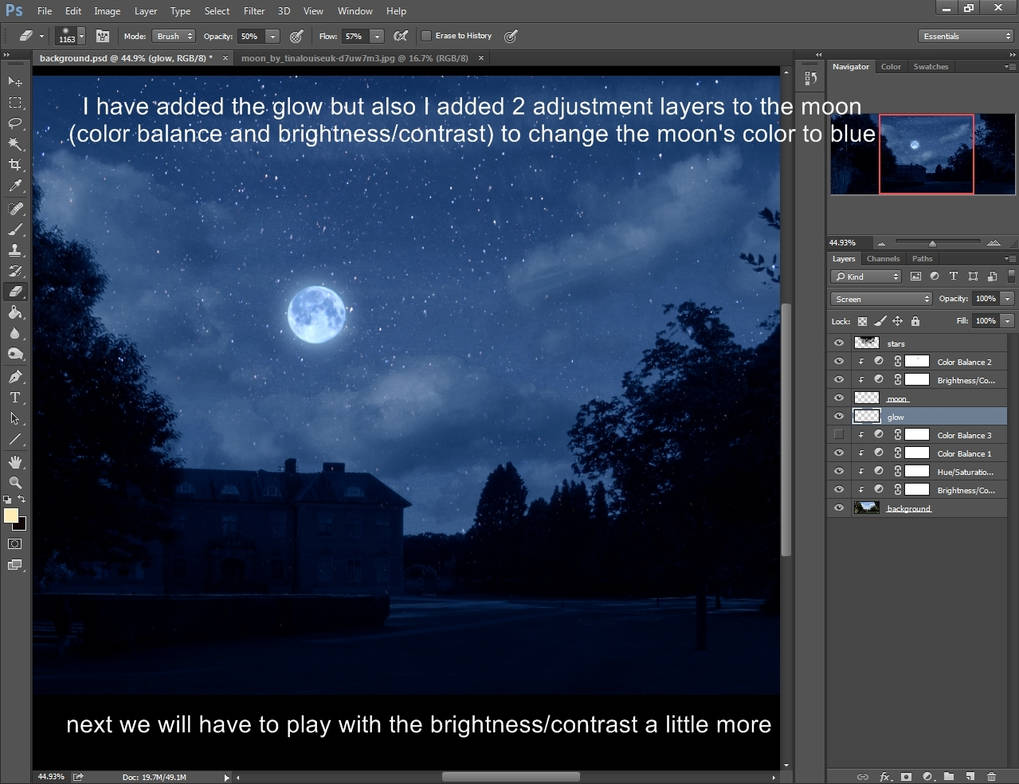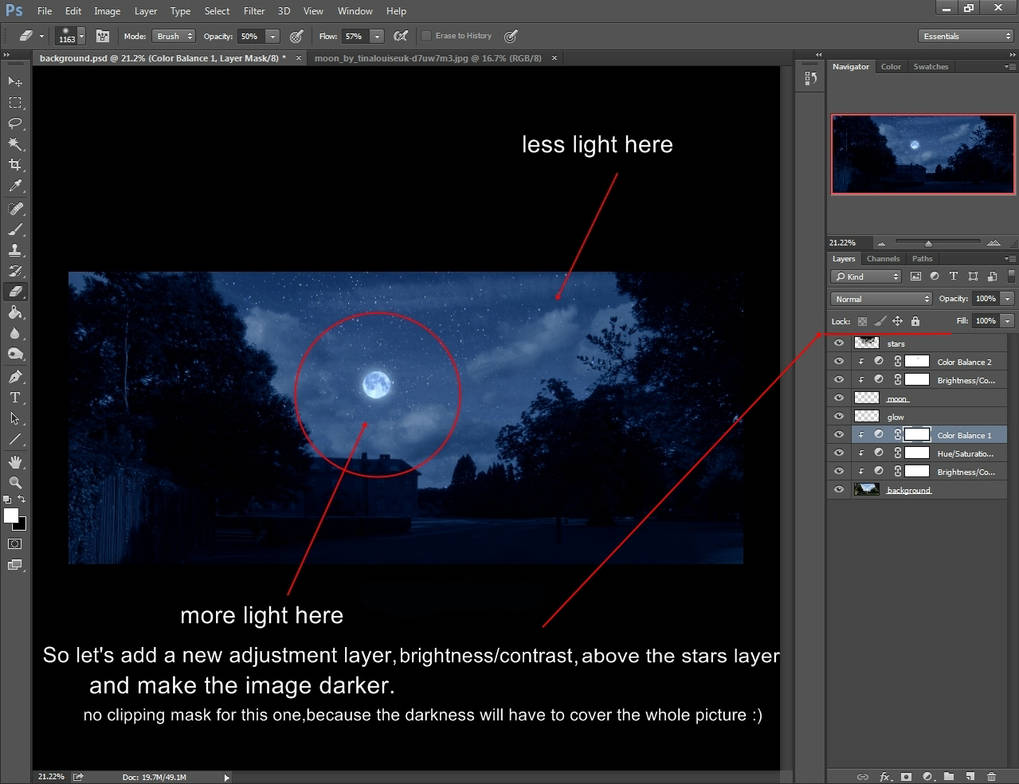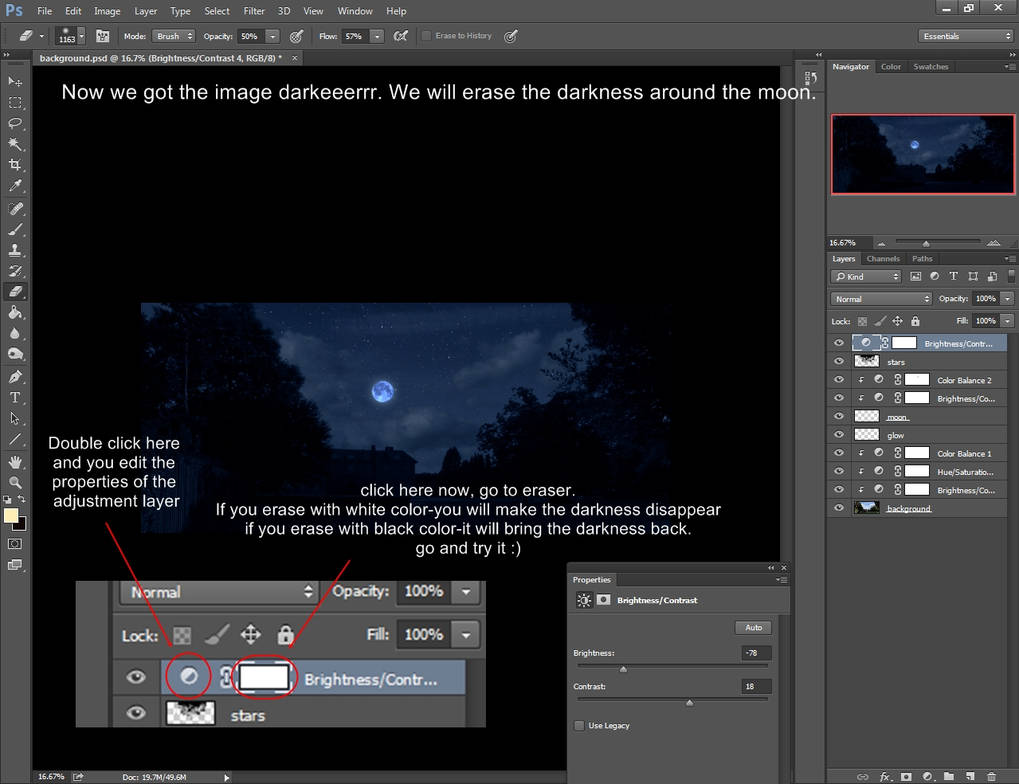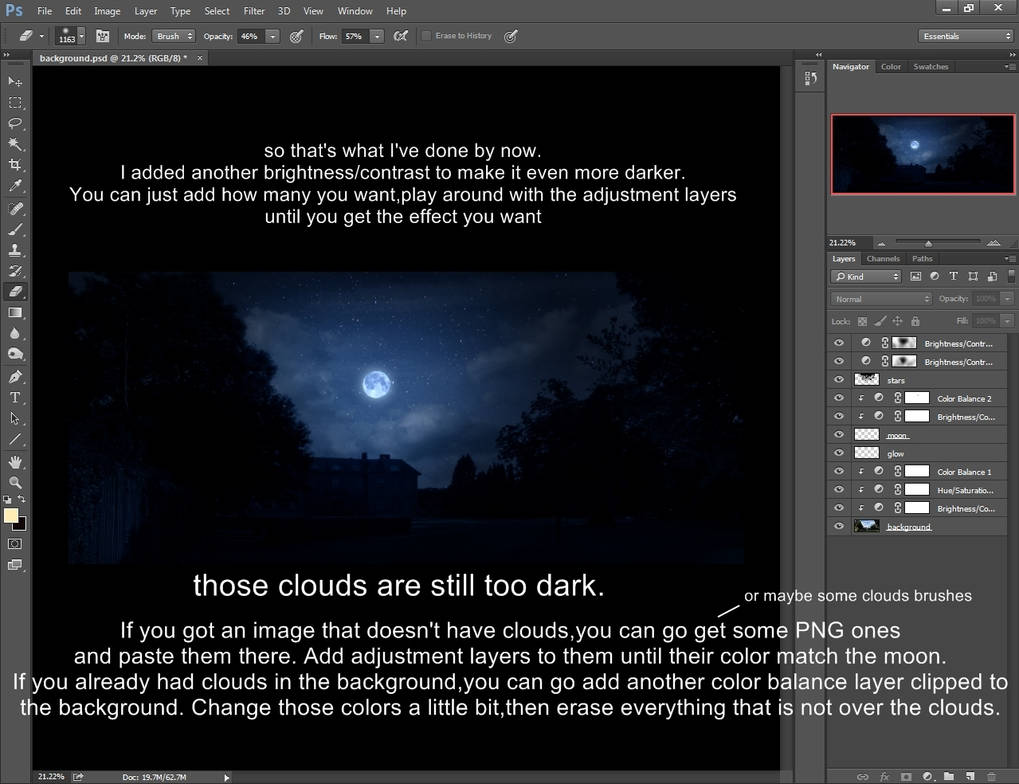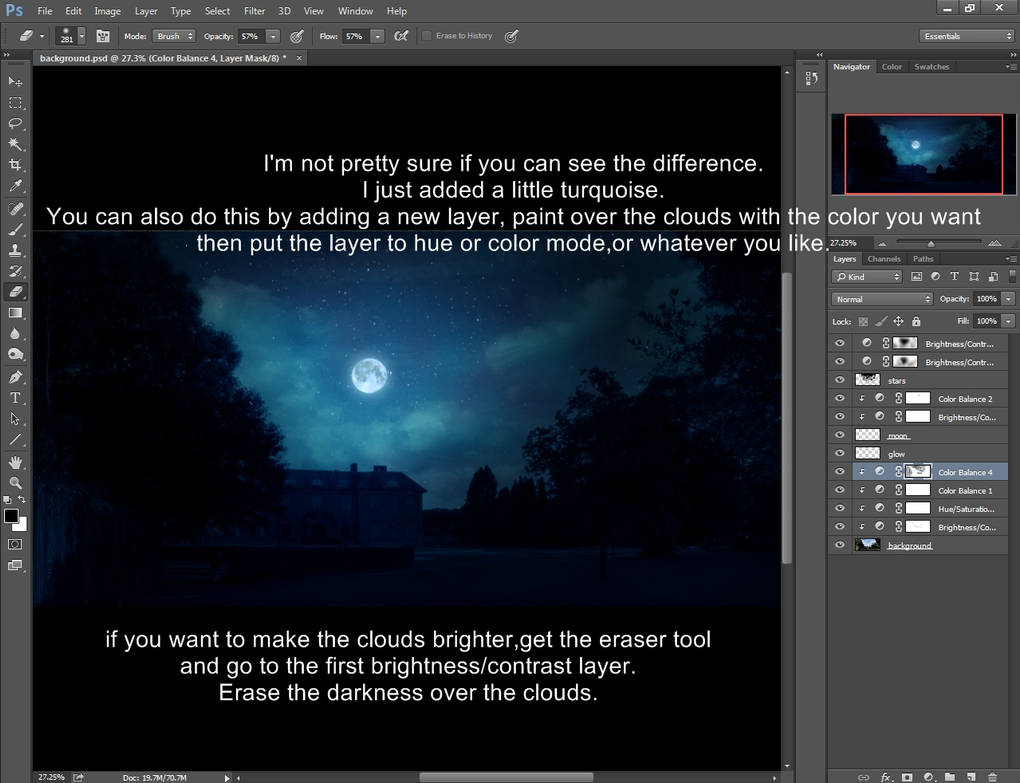 And my final image is here! I have added just a few more details. Added a new layer, and painted over the clouds and house a little. It's done in less than one hour so it's not the best looking night scence haha! But yours will be fabulous!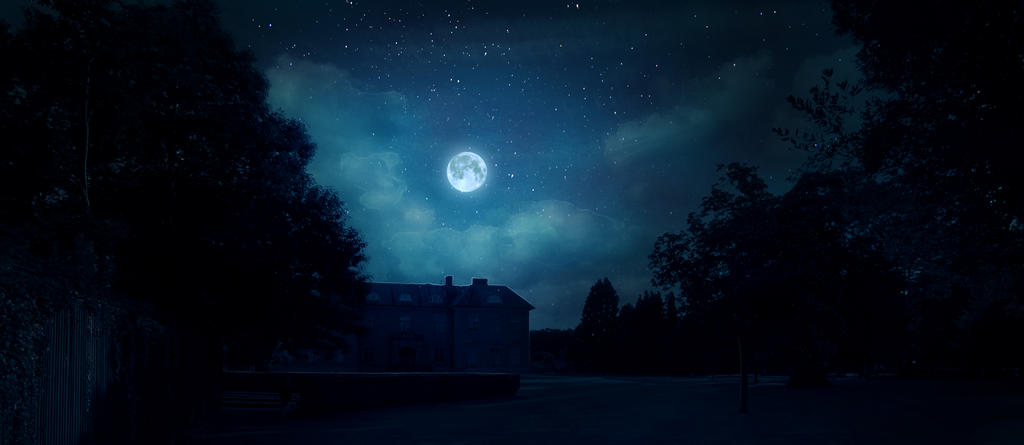 Stars by
jocarra
STOCK - Starry Milky Way 2
moon
Background
by
TinaLouiseUk
Scenery (2)
and
House grounds
for more details on using clipping mask you can see this tutorial
Manip Academy #11: Clarifying Clipping Masks
This is my first ever tutorial so it's not perfect. But I hope it helped you even a little bit!

Feel Free to ask whatever you want to know and I'll give my best to reply as clear and as fast as I can!