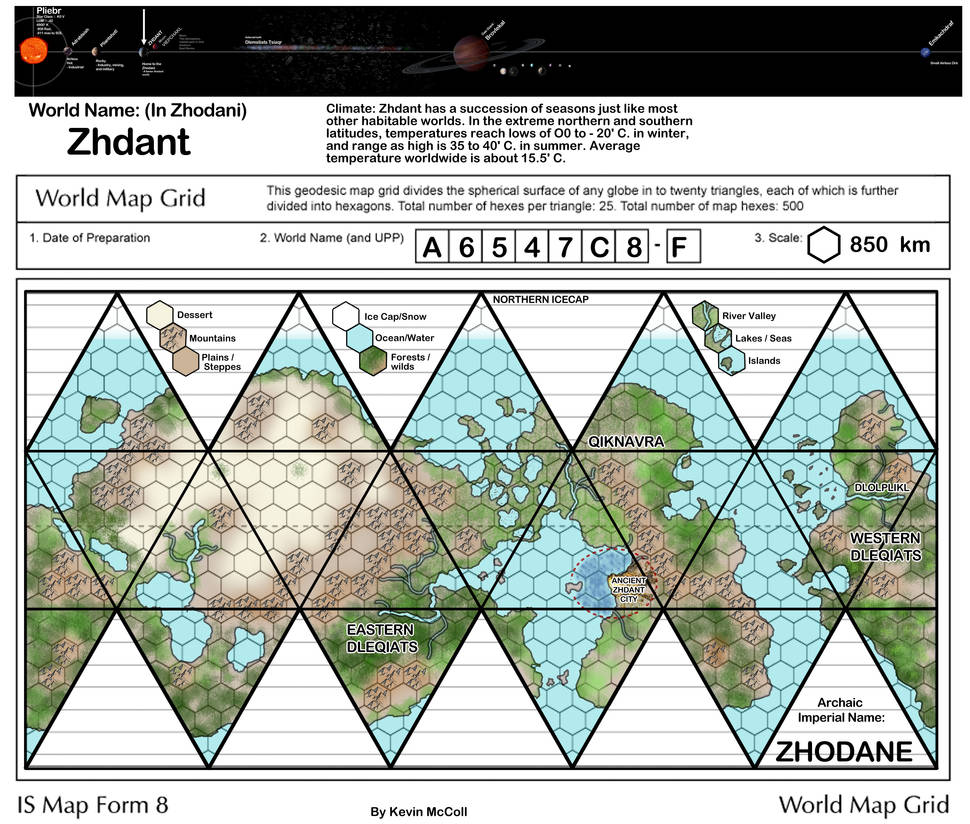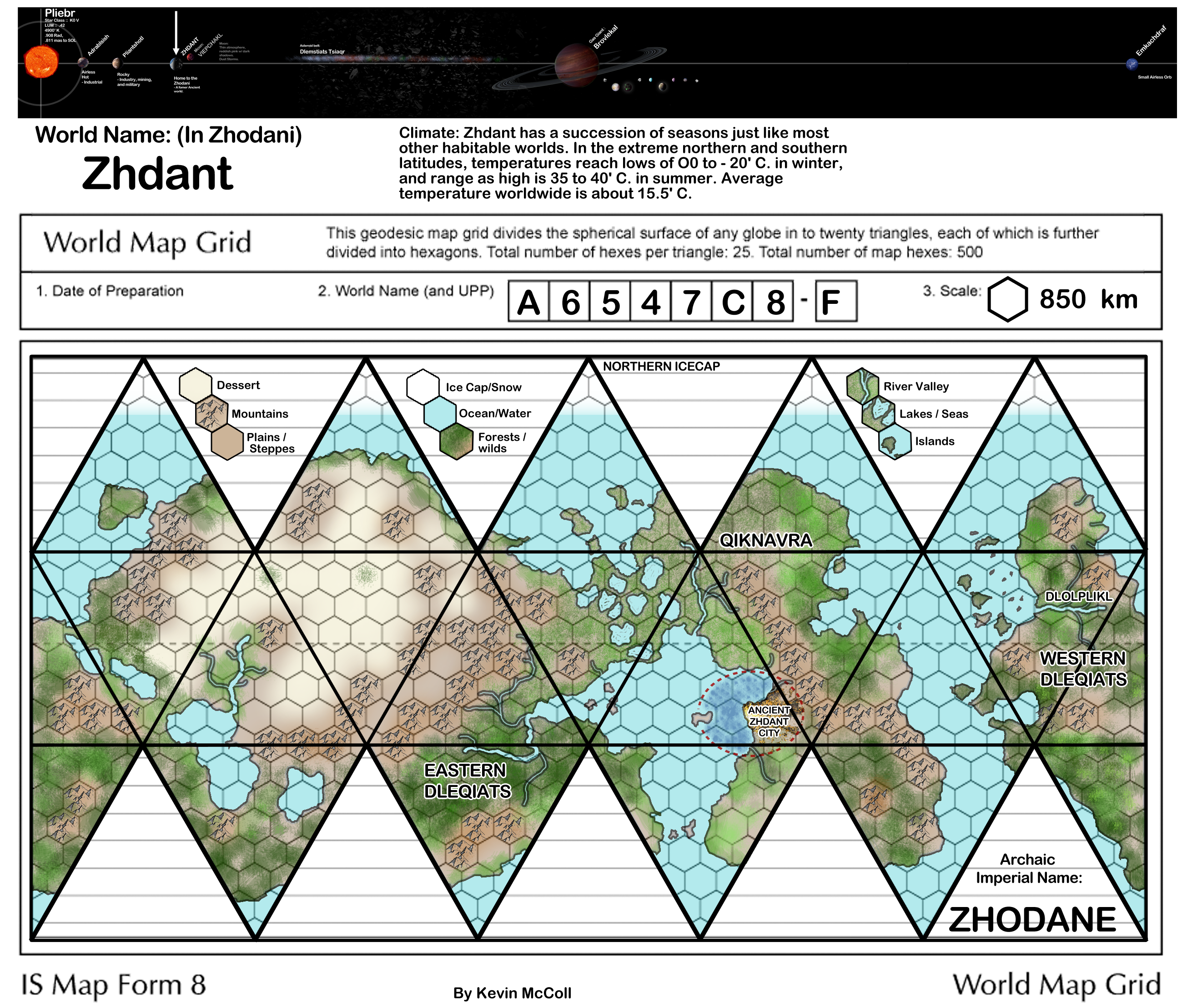 A6547C8-F
Imperial named Zhodane.
Home world of the Zhodani.

Reworked map, still working on more details. But at a stage ready for show for now, playable.

It's that top bar I love most. Do you have ideas on how you would show companion stars that also have worlds?
Reply

I have worked out binary star system with similar thought behind.

Usually I consider how close the companion star really is.... Just in area, but maybe still a light year out.... or close enough it might disrupt or alter orbital paths....

I will have to find a interesting one to demonstrate that with.
(And I have done ones where the 'creators' of the system actually moved the stars to very specific location..... and the dynamics are intense.)
Reply

The large variety of configurations we have already found include far and distant companions that have worlds, but where the primary may also have worlds beyond the companion stars and their worlds. Have you gone through the rules on star system generation at all? It's very interesting and what they have discovered backs up the idea of such complex systems.
Reply

This is pulled straight from the Zhodani rule book of Classic Traveller.
And I have the World Builder book on it. Follows some vary basic information from Science on the subject.
Reply

Have you looked at the latest rules book? Traveller 5 came out recently. The system creation rules are loads of fun.
Reply

Thinks its been out for a while, but been waiting for local store to get it.
Thinking most gaming stores have lost their way in what to get.
SO I will likely poke M. Miller for a copy....

But yeah. Hoping to see a preview before I buy.
Too many varriations, and a few I tried and just was not the same.

Either way I am more then happy to produce for the game art.
Reply

lol, I am pretty aware of the site.
But yeah, if the middle man does not supply,
I go and buy
From that guy,

And just say Hi!

(Sorry in a phonicly rhyming mood...)
Reply

I love the little inset hexes describing the terrain features!

Just looking at how the landmasses are laid out, you can tell that something insanely powerful once messed around with the plate tectonics...
Reply

I hope to detail out the Ancient city....
Still looking for 'official' sources...
.... Not seeing much so far in detail.
Reply

Reply

Thanks.
Still plan on more detailed work. A zoom in level one might say....
Heck maybe each of the planets in the system also....
Reply