So according to my statistics feature thing, I created this account in September 5, 2004 -- literally five days before my birthday. Huh, that's rather interesting!

That also means that my 10th anniversary should be coming up fast. I started off with the username mindy29, and...if I recall correctly, I was brought to here by
moonsyrup
! c: I definitely feel like I was far more active back then, and dA really helped satisfy my need for organization. About 11 months later, I grew tired of mindy29, and switched to
TiyaChang
, but I couldn't bear deleting this account and thus decided to keep both -- designating one for original art, and the other for fanart. I ended up returning to this account, and decided to utilize the premium sales this year to get my username changed. c: So now
TiyaChang
is more like a memorial, and this an archive of everything.
Sadly, as it's been so many years and the fact that my activity has waned quite a lot in the most recent ones, I can't quite remember how I was back then besides that? I don't think I participated in the community quite as much as I'd like to, even back then...but I know I was much quicker at clearing out my messages! XD And I still had that habit of devwatching SO many artists, goodness...there's just too many beautiful artists on here!
For my artwork, I think I'll pick at least one deviation from each of my folders, from old to new.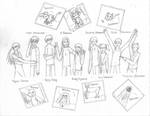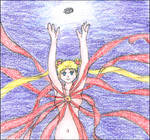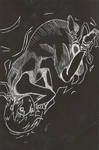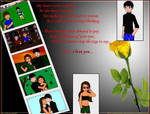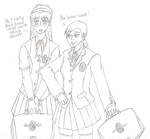 Okay, it was actually a lot harder to decide which ones to feature into this entry. xD I ended up minimizing to two per...I guess major parts of my life?

The first two deviations represent my younger days, back when I was really into Digimon and creating my own fan characters with
moonsyrup
. I chose the Draw This Again of one of them, because it was the easiest way to represent the progress in my art style. The next two were fanarts: a Sailor Moon redraw and an art class piece of Ein (Phantom: Requiem of the Phantom). The next two are from my first original project with
moonsyrup
, which we dubbed as the Ving project!

The next two are from my next original project with
hikarihoroko
, which we dubbed as Banzai Panic!. And the final two are from my most recent project, again with
moonsyrup
, which we dubbed Zaire.

It was really hard to choose just TWO alone from each. >___O I think I'm definitely quite proud of how far I've gone of late.
But I best end this now, before I decide to make a lengthy journal.

What's your deviantART story?
(This was made in celebration for
deviantART's 14th birthday
, Happy Birthday!)