Commission Status


Art Trades: Closed ||

Requests: Closed ||

Commissions: Open

Accepting

||

Accepting PayPal

LIVE2D/FACERIG COMMISSION CLOSED

ILLUSTRATION COMMISSION OPEN
New Commission!! Live2D Character~ [OPEN]
UPDATE FOR 2018 SEPT (I know the price is expensive, but live2d need a lot of work;;; life is tough :v)
(PS. For Client from December 2017, the price still fixed following 2017 price, so don't worry)


Live2D GIF version/for Visual Novel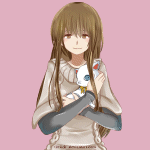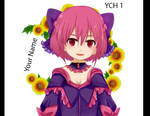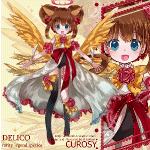 Character drawing (for live2D):
waist up $45
Fullbody $55

Rigging and Custom Animation gif
Rigging/modeling + free 3 motions = $50
(talking, idle, happy motion)

after that
add character motions $5 per mtn/expression
for expression/mtn you can tell me which expression that you want like talking, happy, sad, etc

so for standard package live2d with gif it will be price of drawing+Rigging and Custom Animation gif

request PSD (raw file)
$20
request cmox, moc, mtn file (raw file)
$40

extra body part/hand//wings/magical item, sword or mic, etc:
add $10 per item
add $10-20 per outfit (depend of complexity)


usually my clients only need no background
but I'll add price for background:
$10-$30 depend of complexity

Live2D GIF version/for FACERIG

pretty same with above
facerig example:
MP4
No Preview
Character drawing (for live2D):
waist up $45

Rigging and Custom Animation keys
Rigging/modeling + free 3 motions+
moc+cmox files= $

90
(talking, idle, happy motion)


after that
add character motions $5 per mtn/expression
for expression/mtn you can tell me which expression that you want like talking, happy, sad, etc
(keep it mind key in facerig max only 6 keys motions and 4 special keys poses)

so for standard package live2d for facerig character drawing+total rigging and animation keys
of course I'll write the facerig code for you

request PSD (raw file)
$30

extra body part/animation hand/wings/magical item, sword or mic, etc:
add $10 per item
add $20 per outfit
Rules for live2D:

I can create characters with basic functionality for FaceRig

but still have much to learn in the more detailed aspects of the Live2D and I use 2.1 version.

It took longer to make a Live2D model. so it will be a week- three weeks per project,
so please don't rush me. I'll inform you when I start make the model.
The resolution for gif animation is 720pxlx720pxl gif
shoot me note or email me on aedelish@gmail.com


Update-

artwork price

Open commission for VN and Illustration (OPEN)
now open for normal Illustration, the price will be following on sketchmob
sketchmob.com/user-profile/tor…
Full Body character/character
$45
Half Body character/character
$35

Headshot/character
25$
Chibi/character
25$
Terms and Conditions
-will draw anime no realism,mecha, and furries (nekomimi accepted)
-paypal accepted
-please pay it after I've done give you sketch, you can pay me 50% up front after sketch and 50% done before I give you final artwork
- or you can payme 100% - don't worry ,. I'm trust-able girl
-if you interested please comment or pm me (>3<)/
-resolution will be around 3000pxl for CG and character,..you can discuss with me about this
-discuss please contact me on
email :
aedelish@gmail.com
deviant art :
toriichi.deviantart.com


and lastly
hey!! I open store for fanmerch
if you interested please visit my ticatail store/// thank youu////




How long will you keep commissions open, may I ask?

I'm quite interested in your 2D animated gifs commissions - I've spent $150+ in one week, however, on commissions so I have to cut back for a bit until I can commission something hefty again, but I am really, really interested in this!