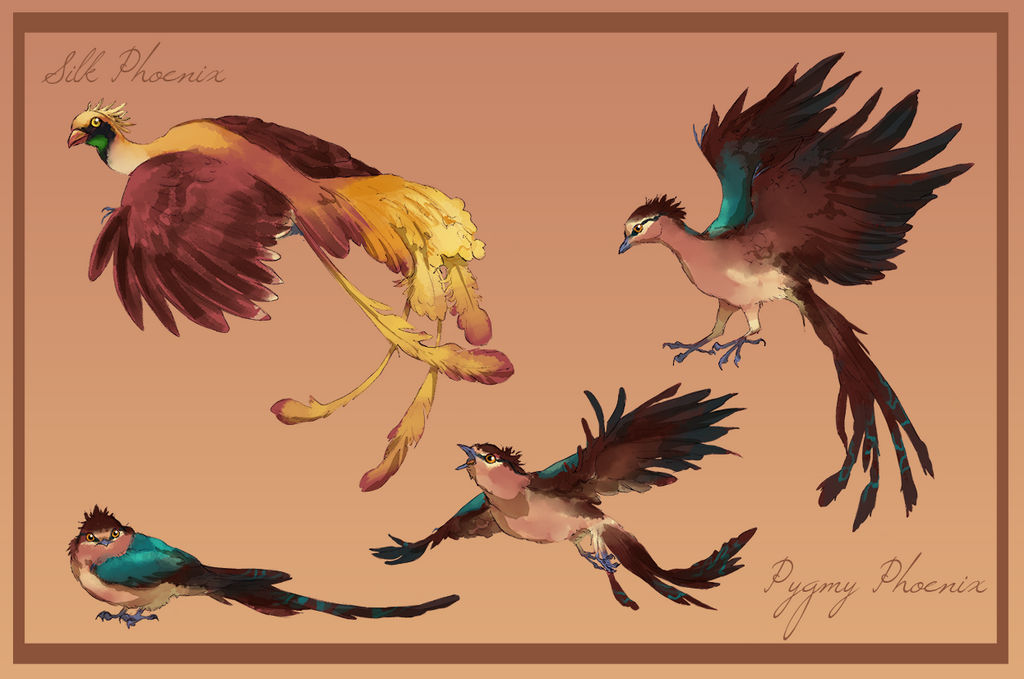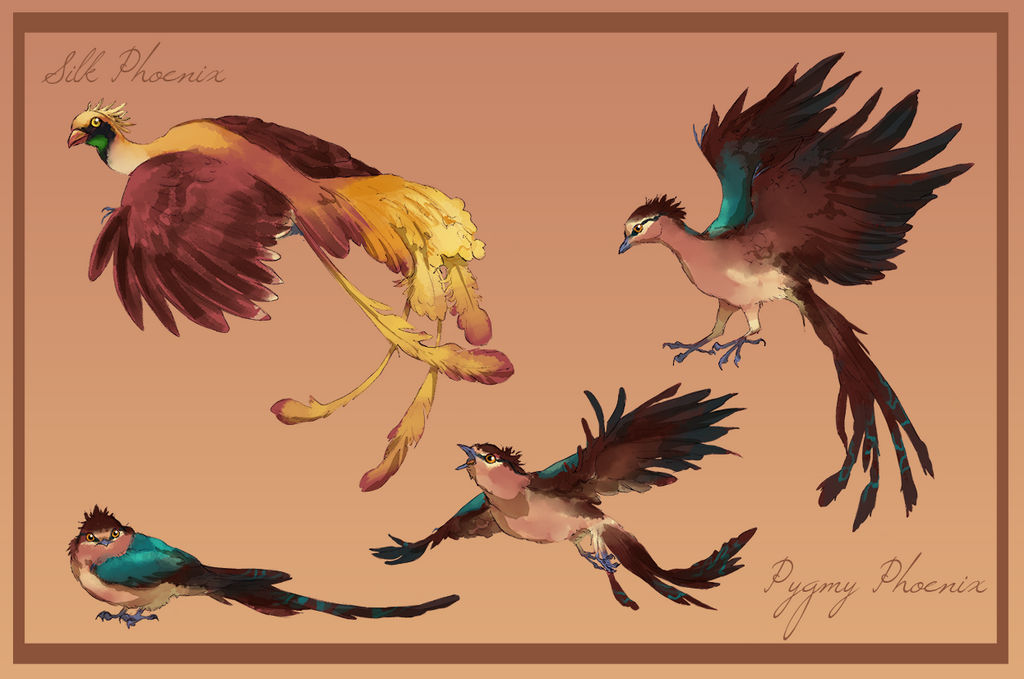 I did a custom phoenix design a while ago, and one my patrons requested I should do more phoenix variations for this month's supporter reward. It was A BIT more work than I usually intend to invest in these reward sketches, but I really liked the request.
The silk phoenix lives in tropical rain forests. The name derives from its exceptionally fluffy and soft plumage.
The pygmy phoenix is the smallest known phoenix. What it lacks in size it makes up for with ferocity. As tiny breeds are wont to do. Its body temperature is exceptionally high even for phoenixes.

Schöne

Die Seite sieht aus wie einem dieser alten Tierbücher entsprungen.
Reply

Ganz so schön vielleicht dann doch nicht, aber mindestens genauso wissenschaftlich unakkurat %D
Freut mich, dass dir diese Assoziation kommt

Reply

Ach, ich finde so alte Bücher irgenwie toll.... die Tiere sind immer so würdevoll und mit einer guten Portion Fantasie dargestellt

Die Phönixe sehen doch aber sehr plausibel aus?

Reply

Das hoffe ich sehr! Nur von einem echtem wissenschaftlichen Buch für ich mehr erwarten als eine plausible Lüge

.
Reply

Ich hab sie alle unglaublich lieb! Jeder einzelne hat so einen persönlichen, individuellen Gesichtsausdruck. Das ist wirklich schön.

Reply

The baby phoenix is so derpy and cute

Great design! The final effect was definitely worth the extra effort

Reply

It's not a baby. It just doesn't get any bigger.
I noticed just now that I actually forgot to copypaste the rest of the description when I posted on devART. Whoops. Edited and fixed now!
Thank you, in any case, I'm glad you like them!

Reply