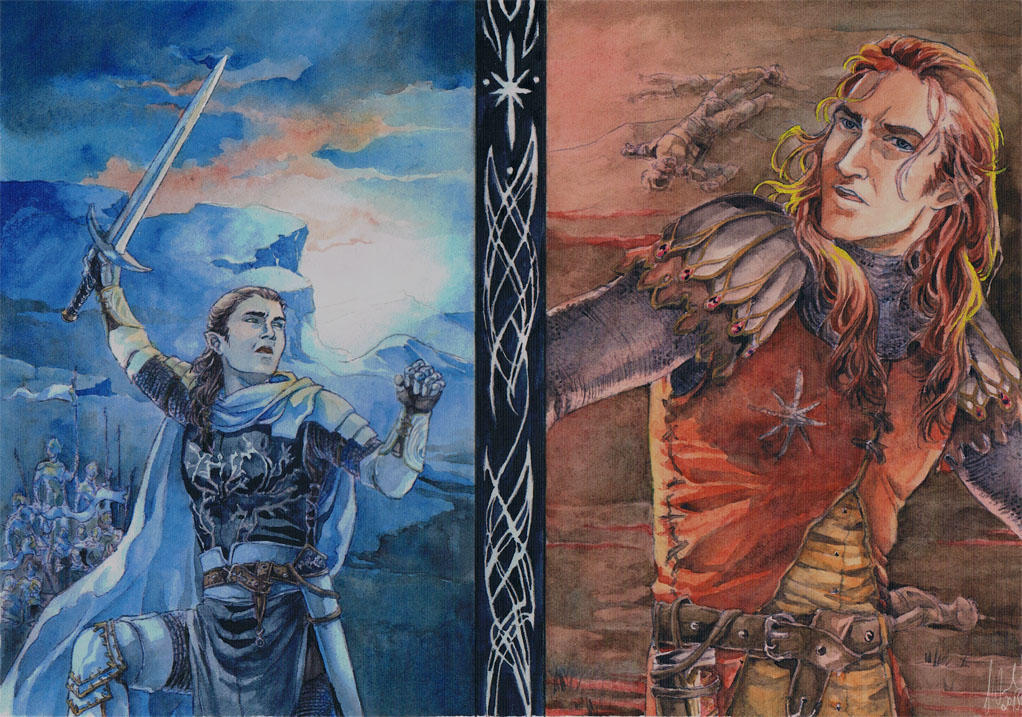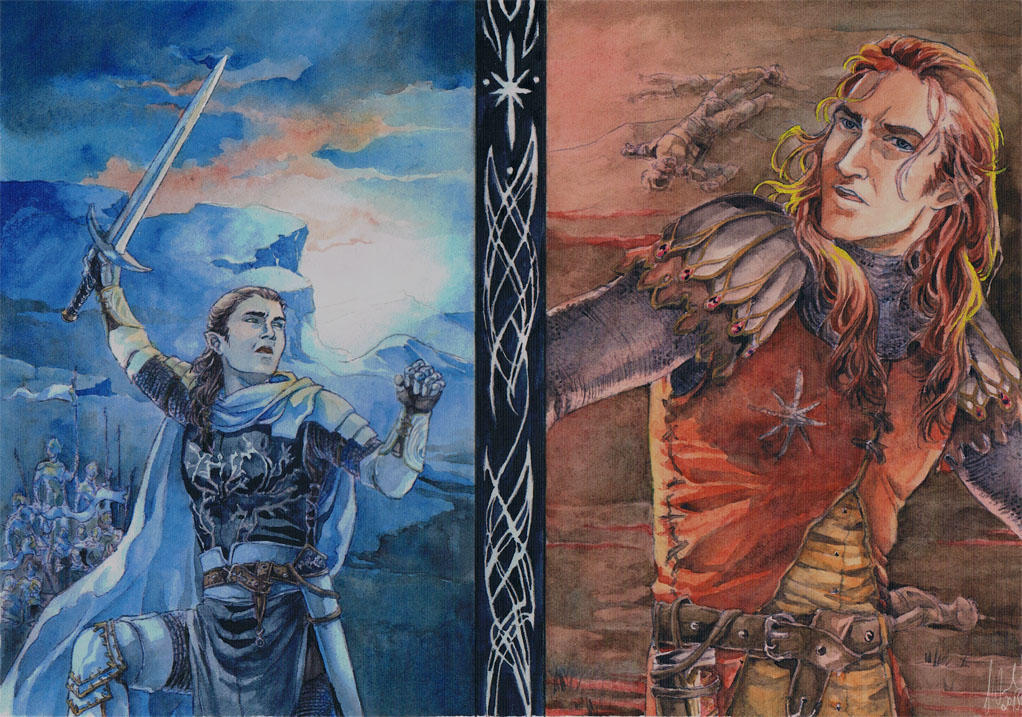 Watch
Actually, Fingon before/Maedhros during the Nirnaeth Arnoediad. Bleh, details. I wanted to do this years ago when Summoning's Oath Bound was out and I fell in love with Might and Glory. Yes, I know that the song/Tolkien's poem from which the lyrics are taken is about Fingolfin's fall (no, I'm not gonna do Fingolfin's fall all too soon, but never say never). And yet it always made me want to depict the Nirnaeth.

Guess the music suggestion! Other Summoning songs are fine with me, too (seriously, I have trouble following the lyrics anyway. Pffft death growls, can't they ever do it in a way I can still make out individual words?).

I didn't expect soft blue and red to work together so well, but I think I like it. And yet I think Maedhros' panel could have been muddier, dirtier, bloodier, you know… But elves obviously don't get dirty in battle. Uhm.

Lose references used for practically everything. You have no idea how many fucking takes it took me to get Fingon halfway right. Halfway. And let's ignore the sloppy backgrounds. At least I had fun with Maedhros' hair. Just in case you didn't realize because I mention it all the time: I love hair.

Watercolours with tiny bits of acrylics. The usual bit. And my scanner ate the sunrise. Also the usual bit.