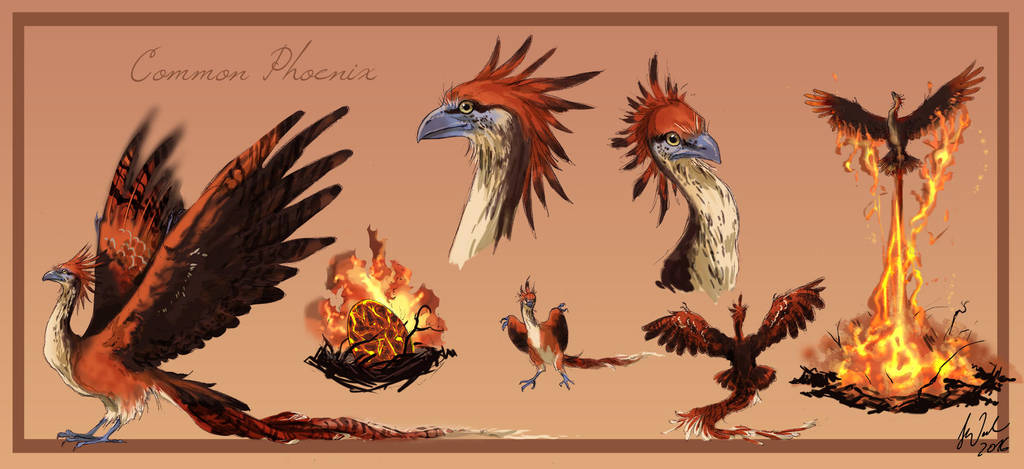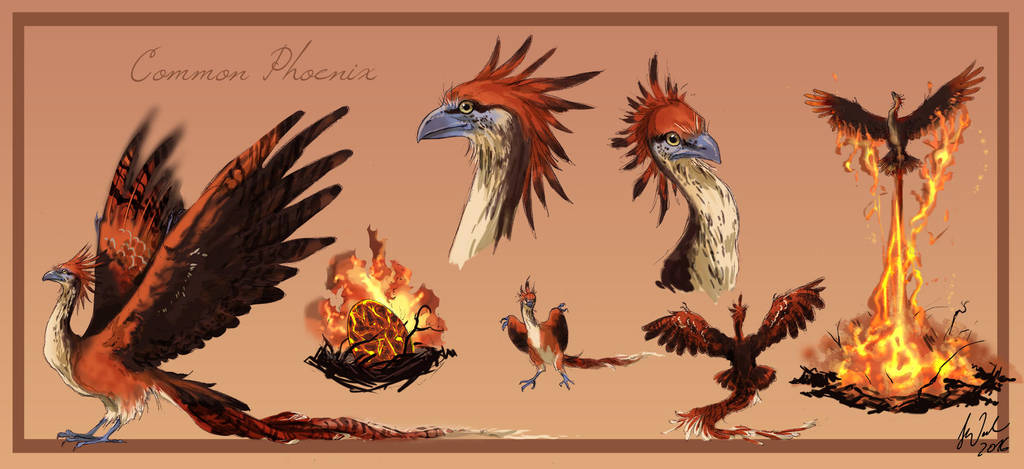 Watch

Das Design ist garnicht schlecht. Die Farbwahl find ich besonders ansprechend.
Reply

Er erinnert mich ein wenig an einen Sekretär, zumindest sein Kopf

Reply

In meinem Phönix stecken vor allem Pfau und Hoatzin (mit ein bisschen umgefärbtem Blauhäher), aber Hoatzin-Schnäbel sehen Greifvogel-Schnäbeln schon recht ähnlich, das stimmt

. Und die Sturmfrisur einem Sekretär sowieso!
Reply

as opposed to the "rare phoenix"?
Das Konzept ist sehr schön geworden. Ich mag vor allem die Schwanzfedern und den Gesichtsausdruck. Und hat der eine Phoenix da etwa Archaeopterix-Krallen...?

Reply

Zwergphönix, chinesischer Phönix, zahmer Hausphönix…
Und ja, er hat Krallen an den Schwingen

. Ich finde, so eine alte Rasse sollte ein paar Atavismen aufweisen

.
Reply

Oje, da habe ich mal wieder eine Wissenslücke entdeckt

Malst du die anderen Phönixe (ist das der korrekte Plural?) auch noch?
Ja, die Krallen passen richtig gut

Reply

Hab ich erstmal nicht vor, aber ich bin schon stark dafür, dass mehr als nur eine Art der Gattung Phönix gibt

Reply

Erstmal? D.h. es gibt Hoffnung, dass es irgendwann auch Bilder von einem chinesischen Phönix geben wird?

Wenn der "gewöhnliche" Phönix schon so interessant aussieht! Besonders gefällt mir der Gesichtsausdruck und den Atavismus mit den Krallen find' ich klasse weil man so auf den ersten Blick erkennt, dass selbst der "common phoenix" ein ganz besonderer Vogel ist.
Reply

Erstmal nicht, aber ich geh schon davon aus, dass es noch Unterarten gibt

. Dass heißt aber nicht unbedingt, dass die Nominatform die am wenigsten interessante sein muss.
Reply

Reply