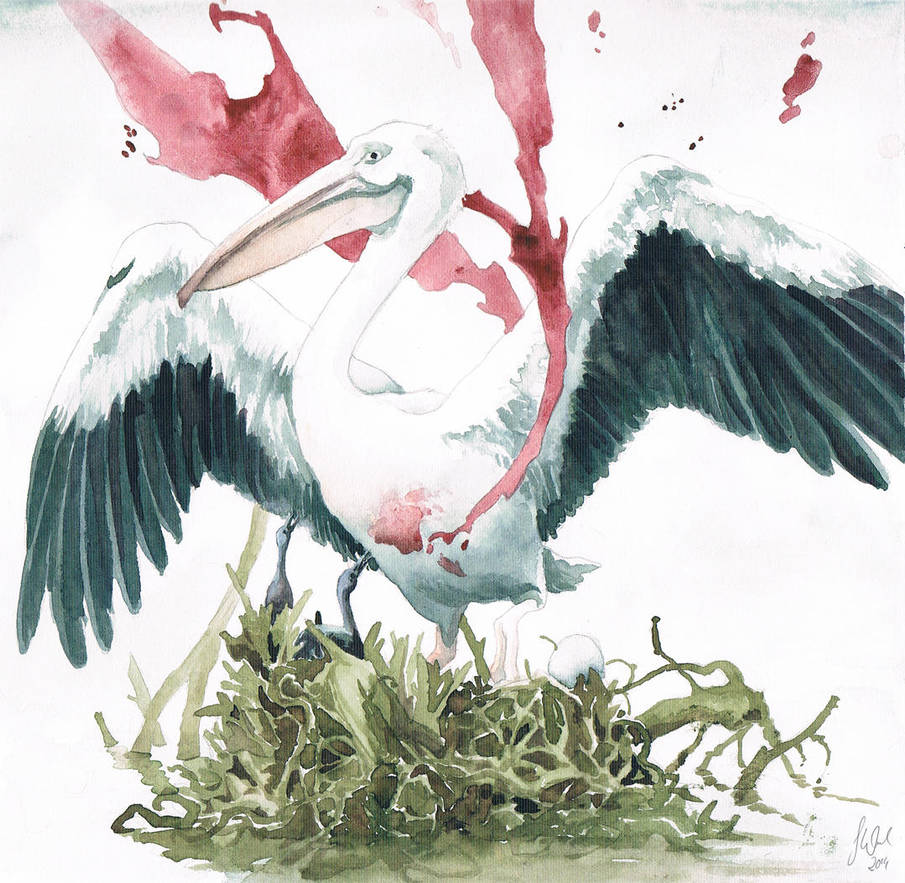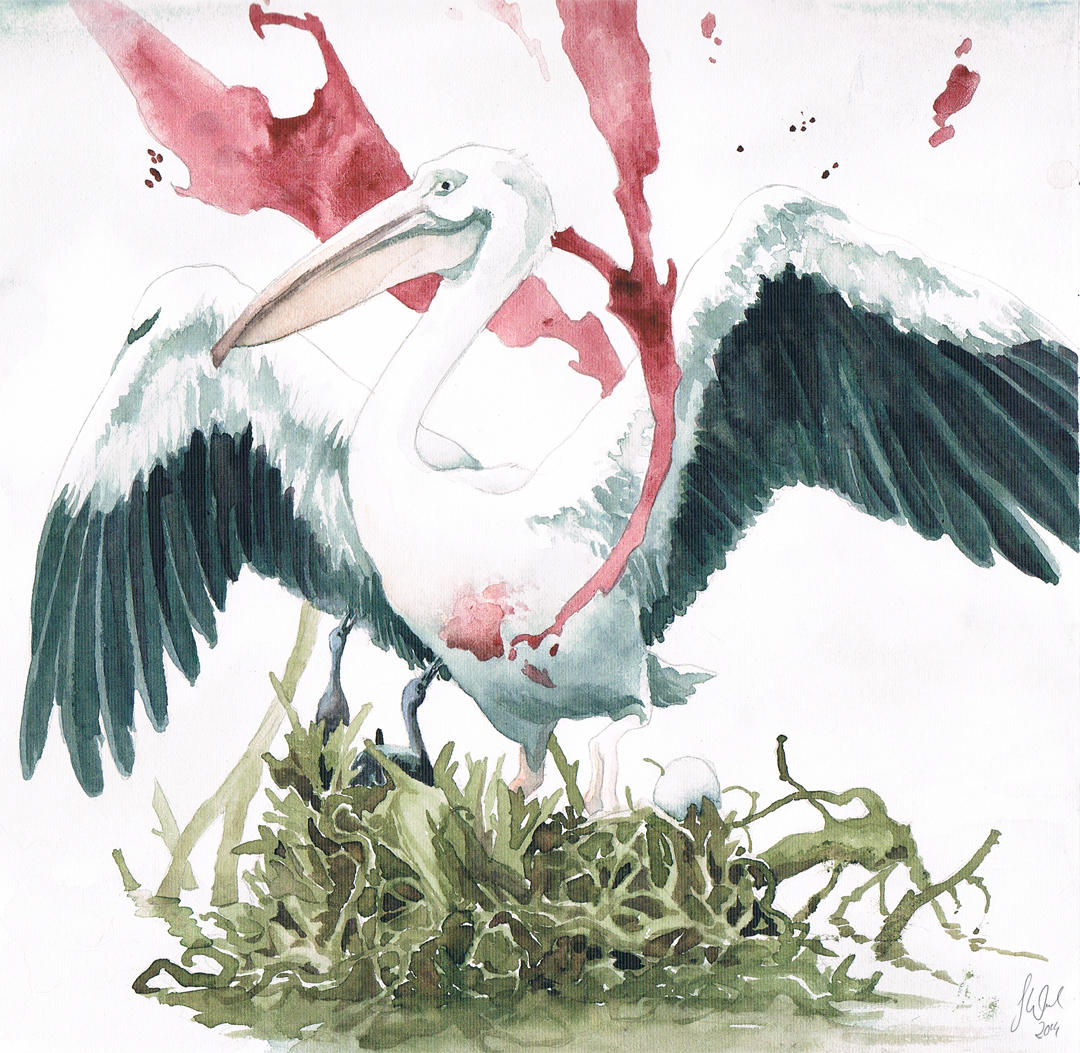 The first of two paintings I managed to finish at Jenny's wonderful watercolour workshop (tm), part II (what an output! I'm impressed by myself). Sudden inspiration hit me when re-reading Hamlet (I'm not kidding). This is based on the medieval/Renaissance belief that pelicans feed their own blood to their chicks. We pondered at the workshop whether the belief goes back to Pliny, and concluded that if it's weird, it probably does. But if anybody else happens to know the source for the myth for sure, please fill us in!
Let me assure you that no pelicans were harmed in the process of making this picture, and it's probably the blood of its enemies. However, the scanner harmed the painting and reduced the very faint grey in the background to eye-burning white…
Watercolours and drawing ink, and I'm grateful for my fellow workshop participants for keeping me from over-working this (although I was kinda looking forward to work more on the blood…). Painting blood shouldn't be so much fun. Or I shouldn't like the WORD so much.
Yes, of course I needed references for this!