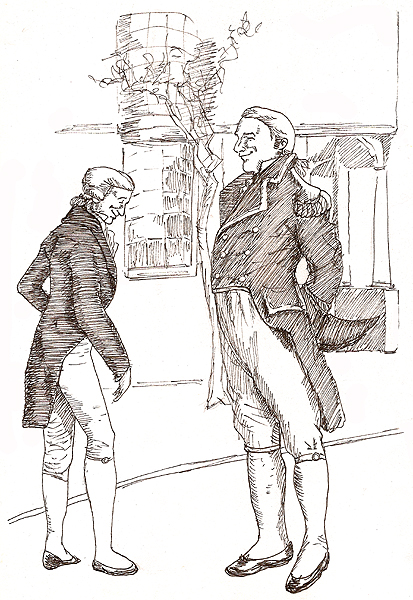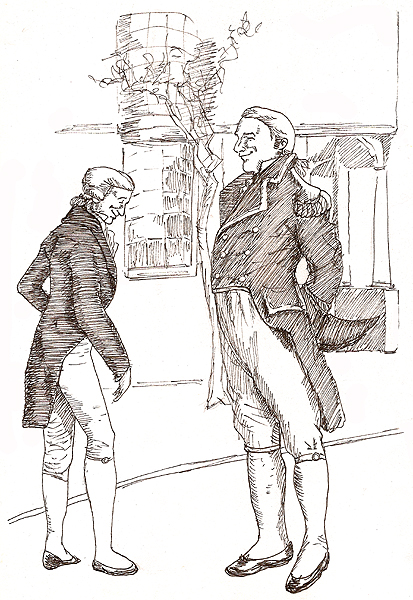 Watch
I've always kind of wanted to do this kind of illustrations for the Aubreyad.
Heavily drawn from several Hugh Thompson illustrations. I'm just trying to wrap my head around the style.
Also? The wig makes it book-canon.

Aubreyad (c) Patrick O'Brian

The wig! Hehe I love the height difference. I mean, I know it's described in the books all the time, but seeing it is all the more amusing.
Now put 12-year-old Babbington next to them and see how ridiculous that looks!

I really like this style you used in this one... You should do some more illustrations like this. Like Stephen and the Testudo aubreii... or a Stephen-Sophie scene, because everyone has to love those ("My dear, you are standing in a puddle. Let me direct you to dry land")

Reply