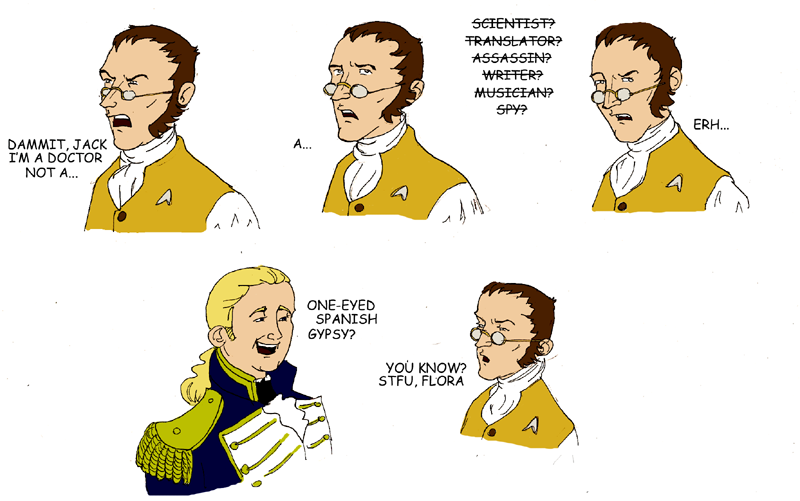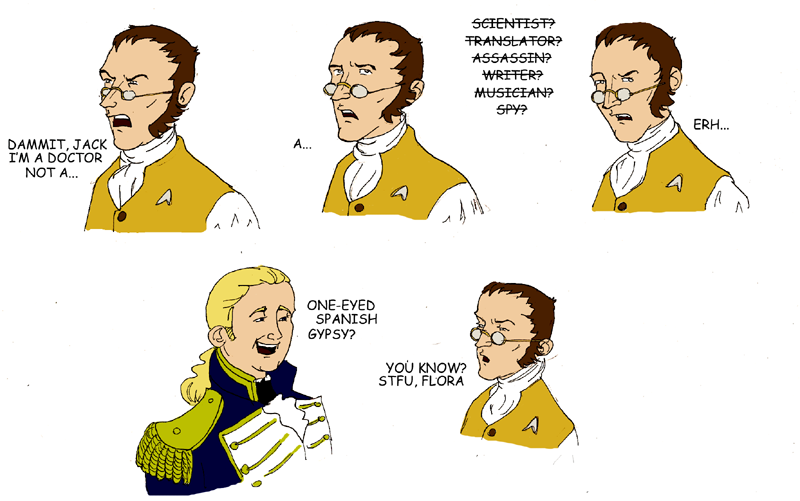 Watch
Zed_PM requested "anything Star Trek or Master and Commander. A crossover of the two would be extra awesome", and who am I to resist.

Also, also, she's letting me send my ereader to hers and then she'll send it on to me (stupid Sony not shipping to Europe), and such deeds need to be rewarded.

I have like a whole list of ST:TOS and Aubreyad crossovers I want to do now.