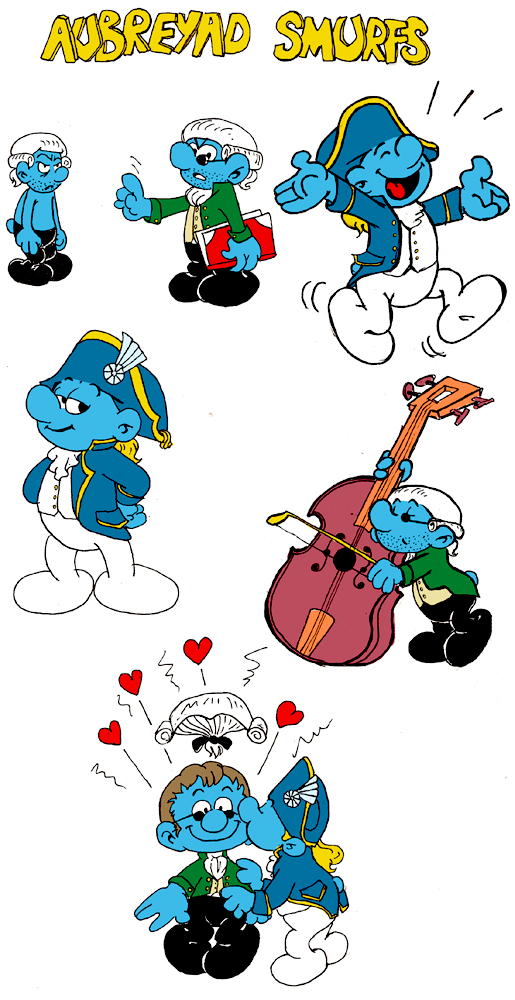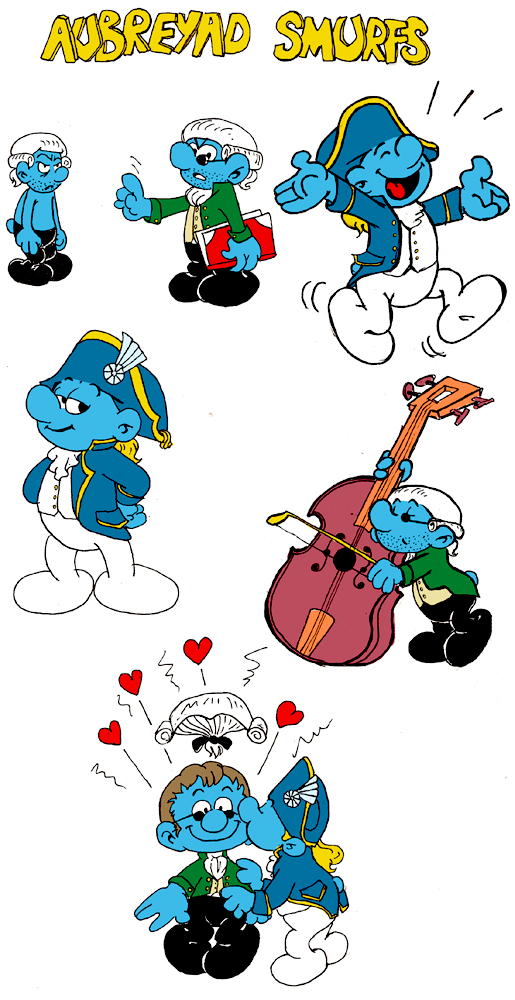 Watch
Jack Aubrey and Stephen Maturin as smurfs.
Drawn for des_pudels_kern. I've been promising her this for ages upon ages.

EDIT: uploaded colour version

Wooow they're all adorable!!!
Reply

hehehe Stephen-smurf with a massive cello!

Reply

Reply

You know, I found out that the word "smurf" started because the creator once temporarily forgot the word for salt and asked his friend to "pass the stroumpf".

Why do I find that oddly appropriate? "Aubrey, may I trouble you for the smurf?"

Reply

Reply