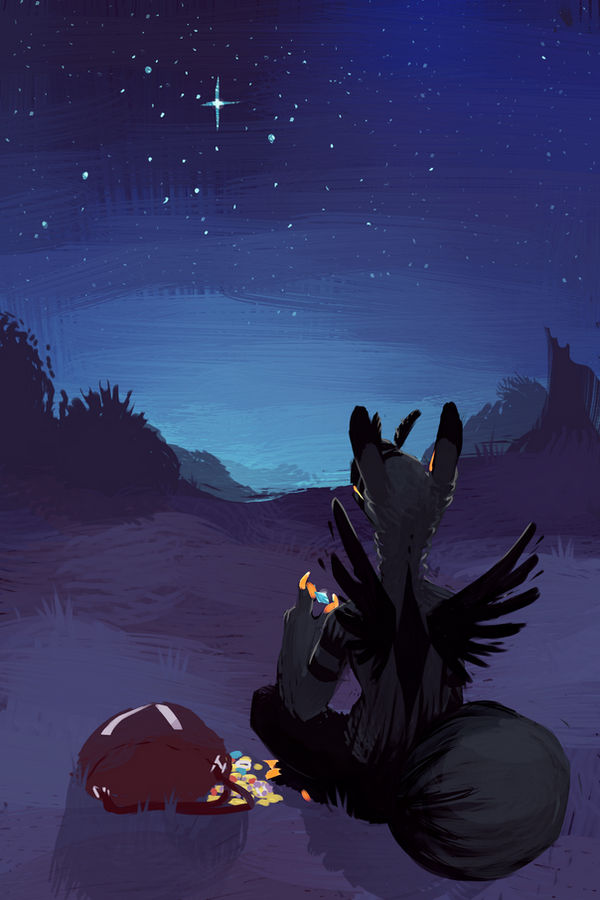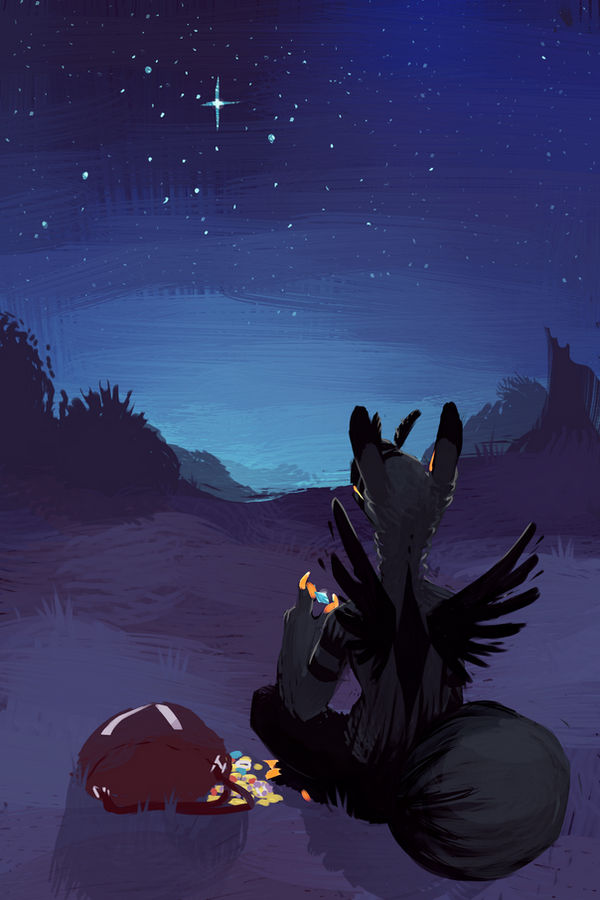 Watch
Just trying to get back into the swing of things with a bit of rough work! Here's a piece of my Growl character Dakata! They're an adventurous little thief, and here they're looking over their newest haul and contemplating what they had to do to get it. (Or are they just pondering the value of it? we just won't know)

;v ; though rough its nicely done, strong blockage and silhouette I especially love the way you draw growls omg
Reply

Thank you! I really want to do some more pieces to help improve with with background and atmosphere
And yess growls really deserve more love!
Reply

TvT they do yes they do I hope to find the time to draw mine I love them so much and I hope to see more in the future not from you guys cuz I know they're dead but I mean like other growl owners

Keep up the great work
Reply

what a pretty drawing omg <333
i love the Background and just this pretty idea *A*
all the Details makes it so beautiful
it such a happy Feeling to see at from you again >w< <3<3
Reply

Thank you so muchh! <33 It was really great to get something new done, I had fun with it ;v;
GOSH how are you such a sweethearttt. smooch! I'm so glad to be back!
Reply

aAA !!! <3
s mol bean
he got numnums
fcU k
Reply

This is so pretty?? Like tooth holy hec i love the stars and all the effects you put into this one

i want to squeeze the b o i
Reply

Reply

Reply

this is so good! ;v;
so cute and charming <3
Reply