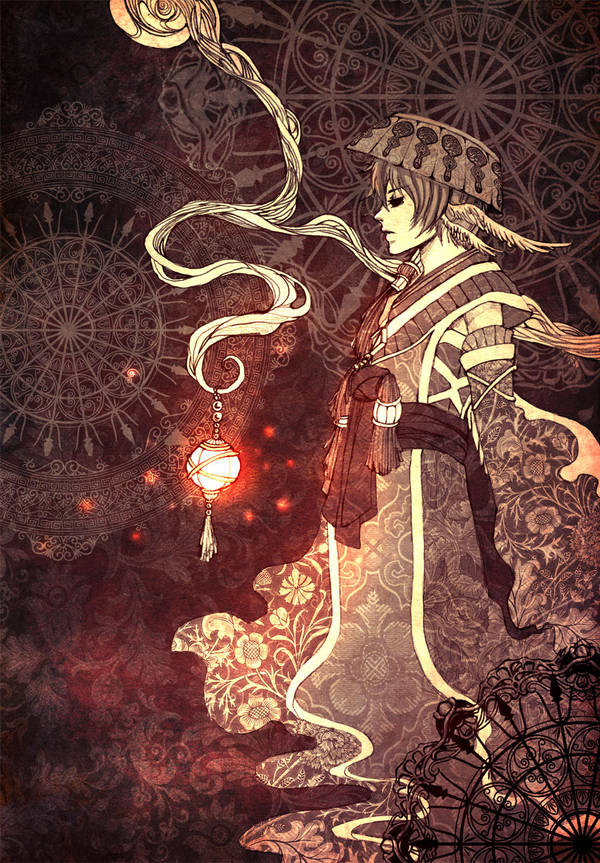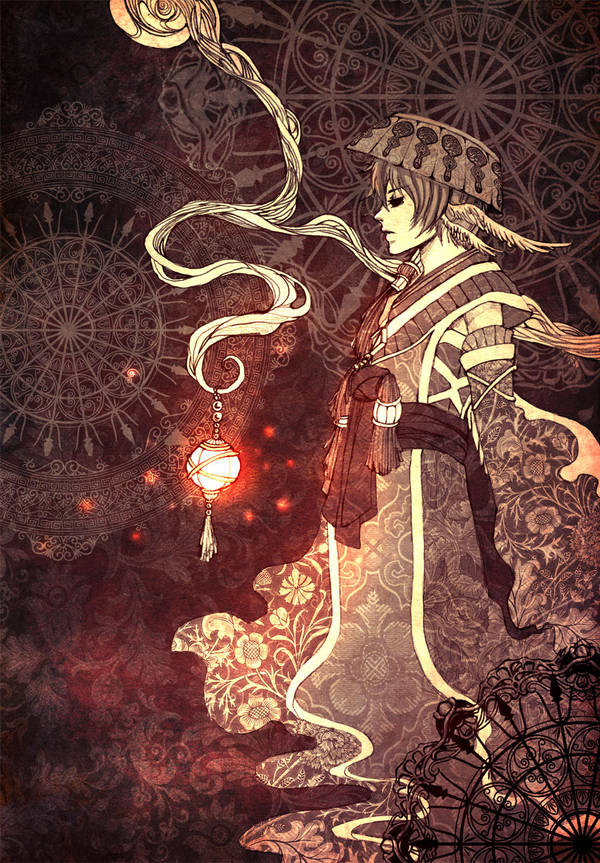 Watch
old work

Arvian passing into the netherworld to retrieve Illanor's soul

Pencil, A4 paper, deleter comicworks, photoshop CS3
Wow, I'm not even sure I can really write a good critique. This work is fantastic -- the character himself doesn't have any obvious flaws. You drew his profile wonderfully (I always have trouble with profiles haha) and all the little details really make him stand out, despite the fact that he is so similar in hue to the background. You are a master with textures -- While having so many in one picture is often the killer of good pictures, you chose the right ones to put in the right places.

The coloring, though subtle is done really well. I think I'd like to see a little more glow come off of the figure, though...the flowy thing ontop of the lantern barely glows like it should and perhaps just a touch on the chin and nose would be nice, but not necessary. It just looks like the latern is too bright to be giving off so little light in those areas. Wonderful work! I fav'd it. <3
The Artist thought this was FAIR
4 out of 4 deviants thought this was fair.
I think that =
Toonikun
was genius in this! The feeling and image came out great! It looks outstaning! I love the colours in this one. And the komono (sp?) looks great! The deisigns are just...amazing! I love the brushes, as well.
The effect is epic. The tones just blow me away. Amazing, just simply amazing.

I can look at this all day in insperation. I'm sure that this is something you worked hard on.
I don't find anything wrong with it. All I can say, is that this is something to be truly blown away by.

**Sorry this is my first Critique
The Artist thought this was FAIR
4 out of 4 deviants thought this was fair.