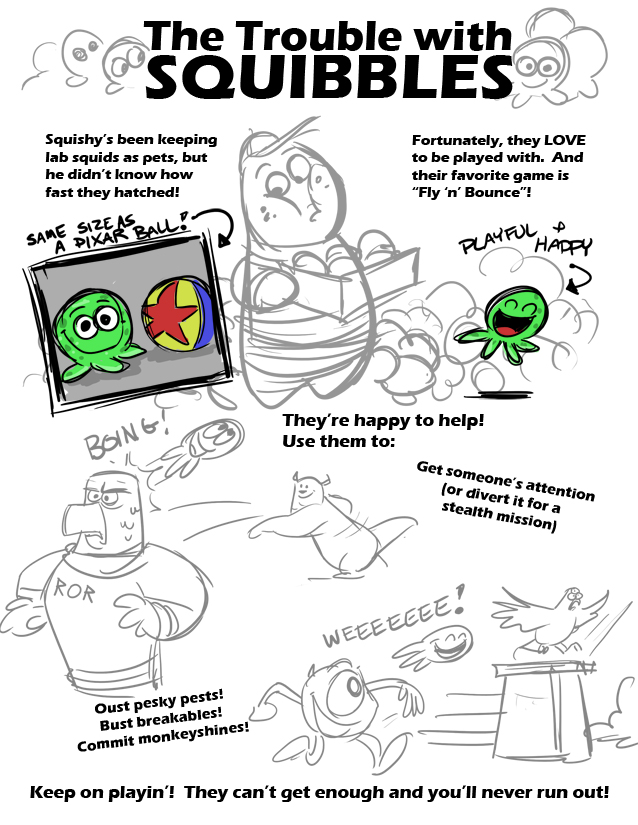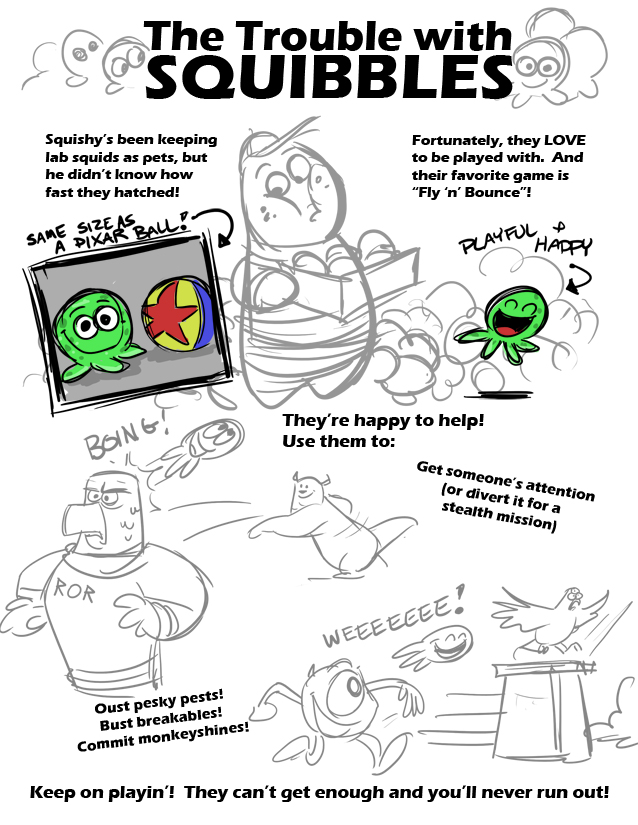 Watch
While making Disney Infinity: Monsters University Play Set, we realized there was a need for some non-violent, playful ways to interact with the students on campus. I came up with a little side story in which Scott Squibbles (Squishy) had a biology class from which he rescued some lab animals. These lab animals were little octopus-like round creatures that loved to be thrown through the air and bounce off things.
Tossing these "Squibble Balls" at the students would have resulted in chuckles and silliness, something we really wanted to fit into the M.U. Play Set. I drew this concept sheet to not only explain the idea, but also to give an idea of the flavor of humor that should have accompanied the concept. Sometimes it's more important to inspire a theme in a piece of concept of art than it is to nail down the actual visual.
Sadly, the Squibble Ball didn't make the cut due to production deadlines, but I thought I'd share it with you here to enjoy.