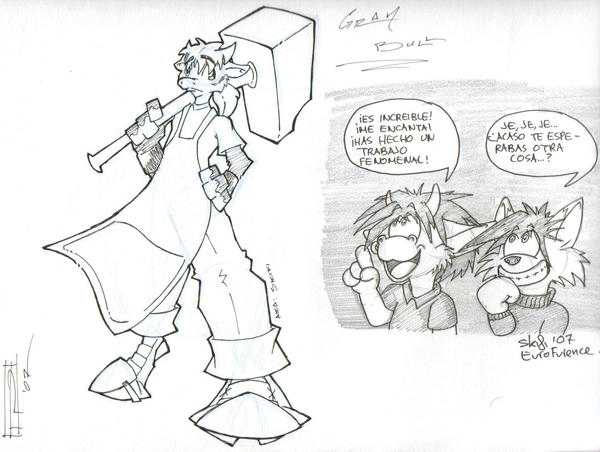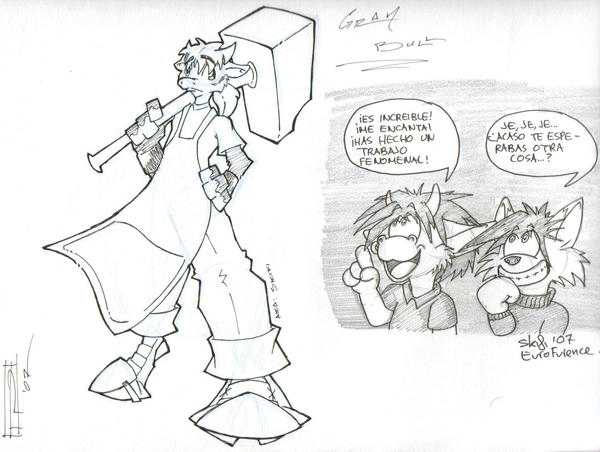 YAY!, I meet Skifi at the EF 13!

It was pretty weird, 'coz I had been looking for Skifi all the time since the first time, and indeed also meet with one of Skifi friends (
) and finally when I had lost all hopes about find him... there he was!, on the elevator at the same floor at me

.
And how cant recognize that popular soccer team shirt of the Spain national team.... meet Skifi was a really big party and thing; over all 'coz we was the only two crazy guys who speack spanish so you can guess how it was:
me: hey Skifi!.... ke haciendo recanijo? como van las ventas?
Skifi: ke paso Toon... pues nada ke ahi vamos saliendo!
me: hombre ke buena onda, pues ke te vaya bien mi chavo! XD
Skifi: se te agradece, ke igualmente a vos os vaya bien

all the others: o_O?.
Finally here its one sketch that Skifi made on my sketchbook, aside one draw I made about his fur, ready to use him in a proyect I have in mind

.
Gracias Skifi, y perdona por no haber podido dibujar lago en tu cuaderno, la proxima vez ke nos veamos te hago dos dibujos en lugar de uno