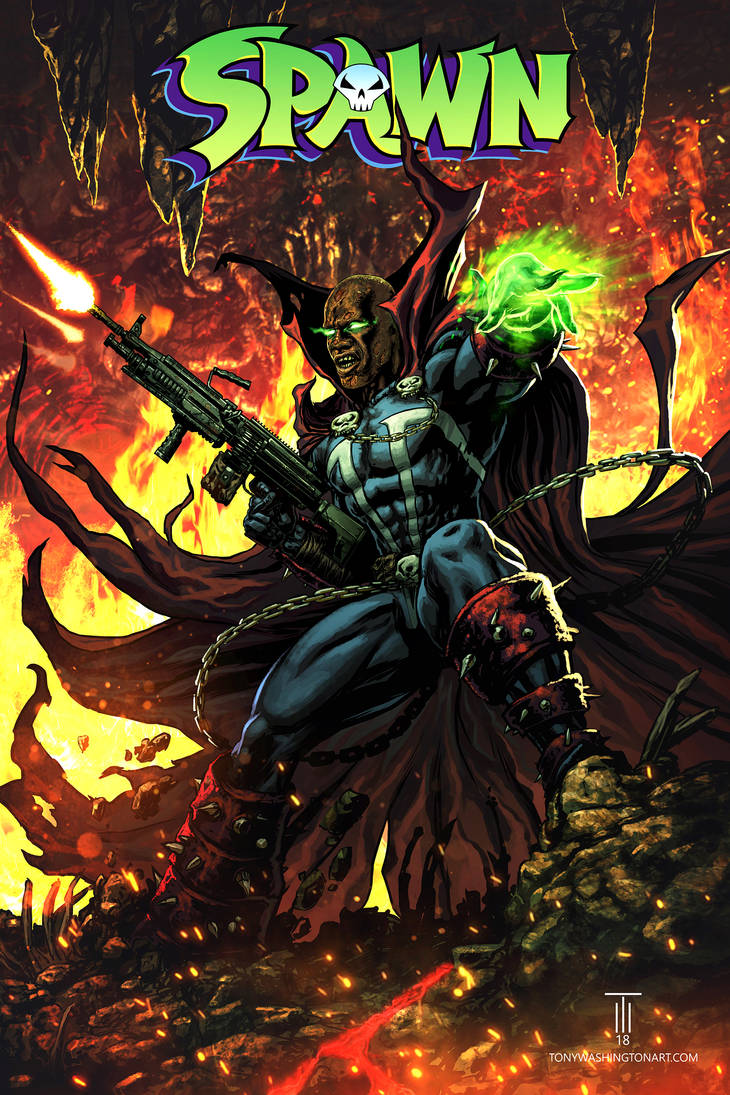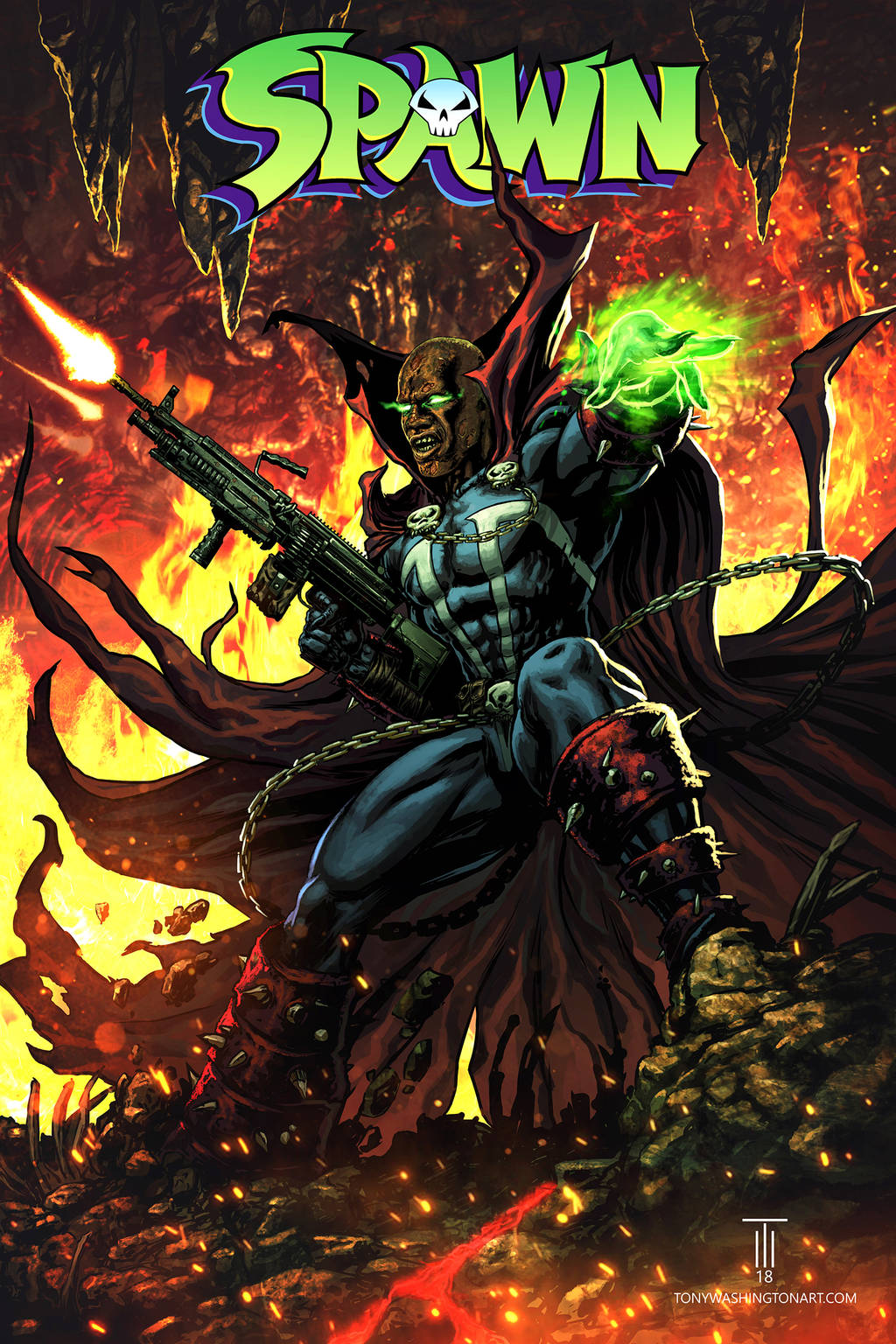 Watch
One of my favorite characters of all time is
#Spawn
. When I saw the first issue I was 15, I was floored to see the way the book looked, the way the colors jumped off the pages and the incredible line art. With the new movie in production, I can't wait to see what
todd
_mcfarlane_official @iamjamiefoxx and crew do!
Also huge thank you to
real
_greg_capullo for giving me the amazing portfolio review back when I was 16, that gave me the courage to pursue comics as a career and eventually land my dream job at Image Comics - Wildstorm when I was 18 and thank you to Ken and Noel from Comic Corner, who were my hype men at the Phoenix Con that got Greg's attention as was a little shy and nervous to show my work.

I'll also post up a larger version of the final art today. But here you can see the process and the final poster. Along with the cover that I did to my own Spawn comic back in 94, from when I was 17, for my portfolio.
See you all soon at comic con. My table is FF-22 in artist alley and check back in later today, as I will be posting the first promo pinup to my first ever personal comic project and I will post the full print line up shortly and schedule for my demo with
wacom
and
graphixly
Commissions are now open as well, as all of my art for comic con is now completed. Send me a DM or email at: anthonywashington@mac.com if your interested.