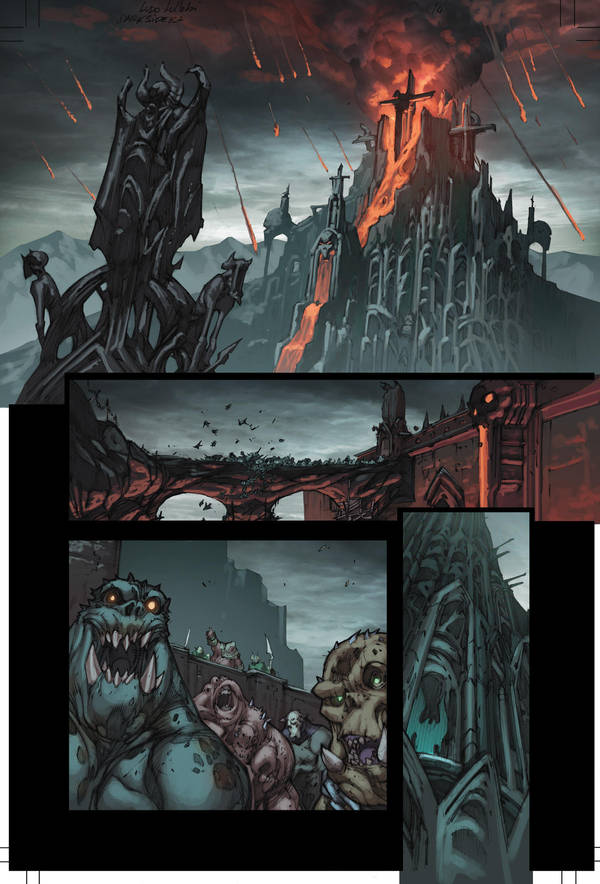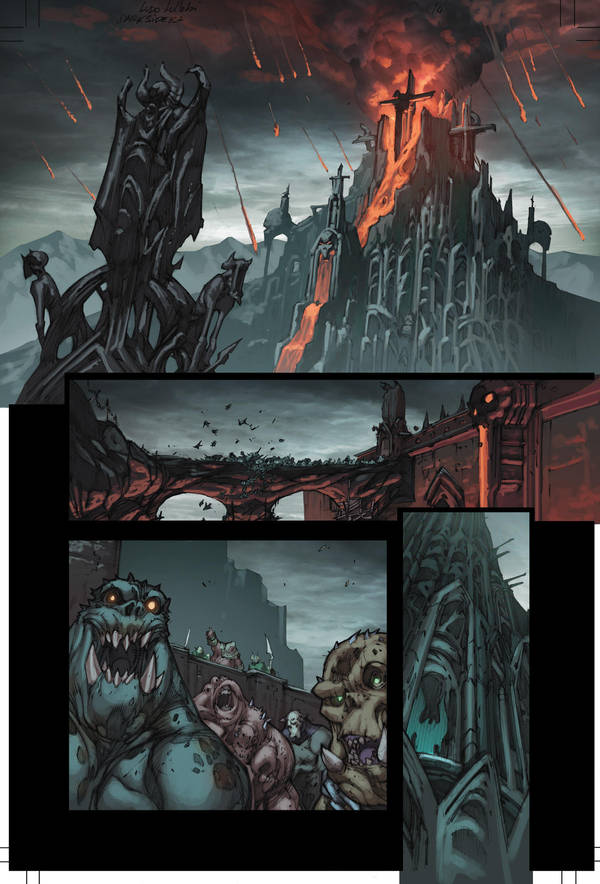 Watch

Joe Madureira's four horsemen shall forever be the most badass team/brotherhood of mystical warriors. Along with other interpritations of the four horsemen of the apocalypse.
Reply

Glad you dig Darksiders also! It was an honor to do this book for the game!
Reply

Reply

Just a brilliant piece!!!!!!
Reply

Reply

Not really sure. I'm sure we will find out in Darksiders 2.

But it's scary as hell! HAHAH
Reply

The watcher mentioned 9 hells in the game so they might have bin having some slight inspiration from Dante Alighieri's Devin Comedy...maybe.
Reply

I love every panel you color in this comic book, but I like specially this page. You're genious! I hope someday yo can color something mine( when I get famous and rich

).
Reply

Awesome artwork! Is this The Destroyer's castle? Surely looks like it.
Love the colors. Looks totally badass.
Reply

Thanks!!!! I believe it's the castle. Just started playing the game as well.
Reply

Great Atmosphere.
I love your colors Dude.

nice combo you and Ludo.

Cheers!
Reply