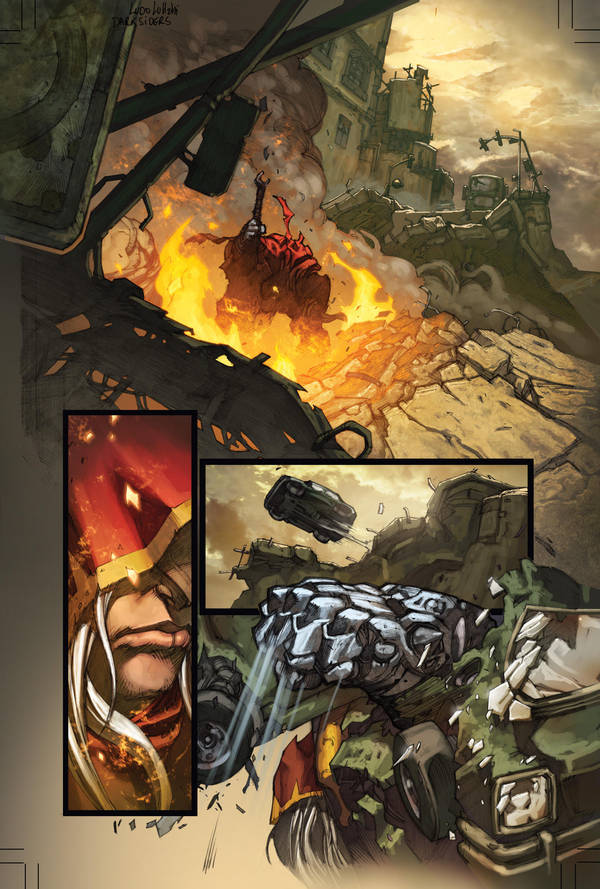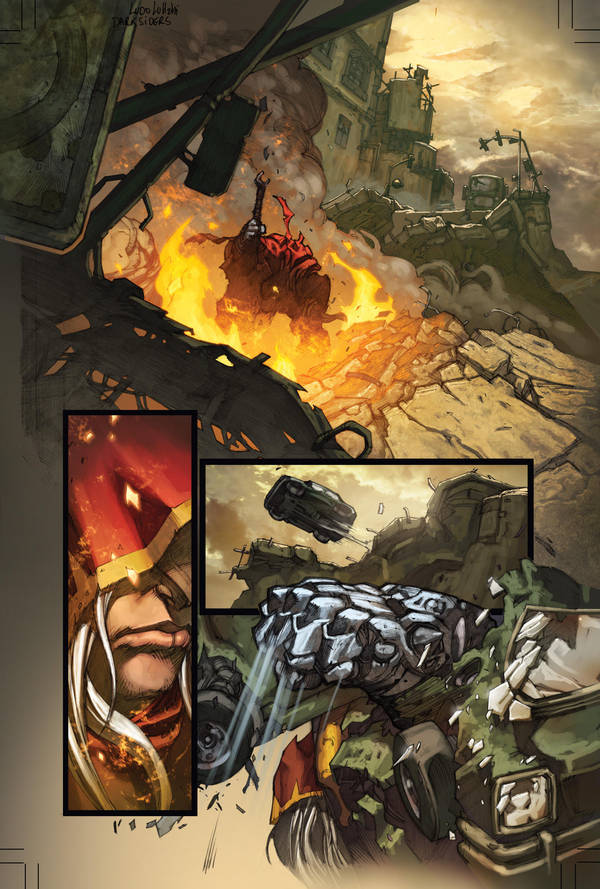 Watch

very fantastic your woks....
Reply

Thanks so much! Thanks for being your first favorite and welcome to DA!

Reply

nothing ... your work is very good .. I wish existed in my country professionals like you .. you chose above .. my favorite saga .. darksiders ..I'm doing one then upload it ..
Reply

Darksiders: the Graphic Novel?!

That's the way to do it!!!

I'm favin' this!!
Reply

Yeah it came out with pre-ordered copies. Glad you like the page. There are more on my deviant page, if you haven't checked them out already.
Reply

*cries* I'm so glad I found this D:
Reply

Thanks for uploading the scans. I have PC so unfortunately I do not have the opportunity to play it, thus my only experience is via youtube walkthroughs and pretty much have seen the whole story. It's got an awesome concept I think.
Reply

Glad you like our art! Sorry you couldn't get the game though.
Reply

is this official? if so AWESOME ^^
Reply