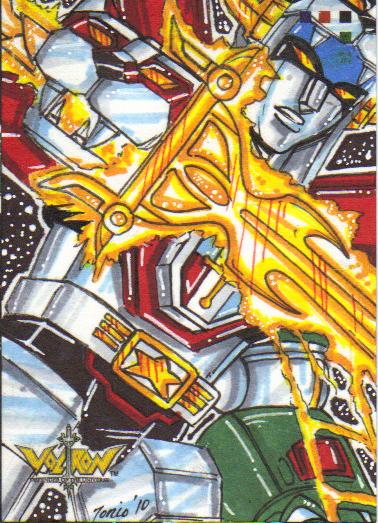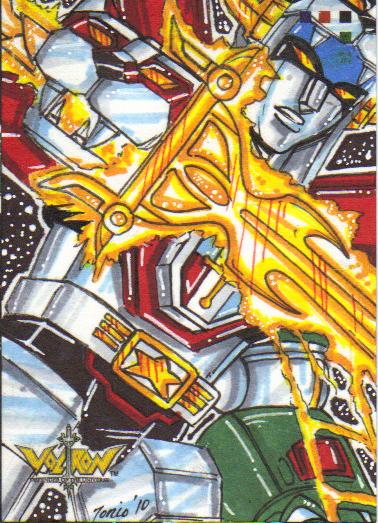 Watch
MY FIRST APPROVED CARD FOR MY FIRST SKETCH CARD SET! VOLTRON- DEFENDER OF THE UNIVERSE!!!

HERE WE HAVE OL' LION HEAD FORMIN HIS TRUSTY BLAZIN SWORD!!!

I HAD A TON OF FUN WORKING ON THIS SET FOR 5FINITY AND APPRECIATE THE OPPORTUNITY THAT THEY GAVE ME...BEING A NEWBIE AND EVERYTHING...IT MEANS ALOT...

VOLTRON KICKS MAJOR ARSE....JUSS SAYIN.

So much power in this drawing.
Great job

Reply

a brief addendum to my previous reply...I've been seeing your Voltron cards pop up on scoundrel and have to tell you that they are some of the coolest cards I have ever seen...It is an honor to get such a cool comment from someone as skilled as yourself. thanx heaps man!
Reply

Wow- thanks for the compliment.
I'm still a newbie to the sketch card world but I'm
so happy to see that some people have taken a shine
to my artwork.
Continued success for us all

peace
Reply

Thanx alot!!! It's my fave from the cards I did...had to bring in my first set with a bang!
Reply

Very cool!

Reply