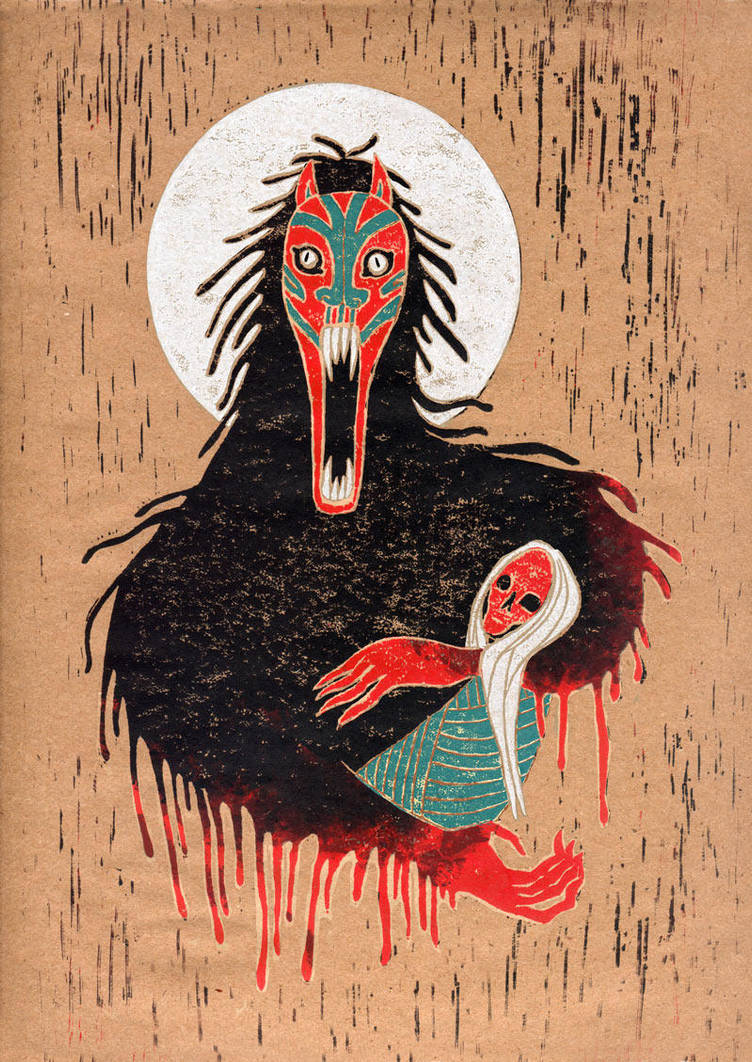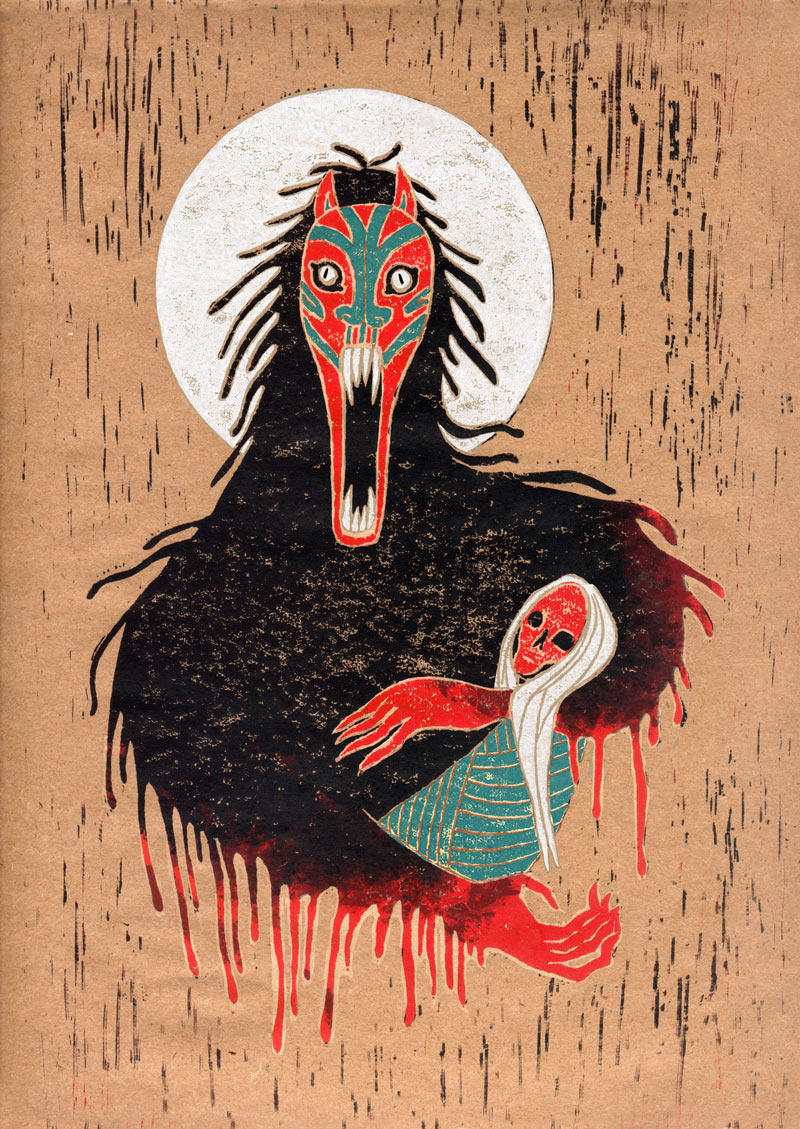 Watch
A ghoul is a spirit that consumes the flesh of the dead. This was done with breeze cut lino prints and photoshop.

In case you don't hear from me, happy Halloween!

Reply

Very precise! I am also doing tiny lino in a tiny side room in my tiny apartment on a tiny table. But what are you using to justify all the blocks so precisely without shifting? Did you build a wooden frame to hold them?
The colors are perfect on this. Keep it up!
Reply

Thanks! I'm glad you like it! Sadly, I am not registering these images traditionally. I make multiple runs of prints in a variety of colours and then mask them off in photoshop. Sometimes I mask off part of the print with a piece of paper, but that is not the case here. At one point I thought of designing an adjustable wooden frame with clamps for registration, but I never got around to it. If you're looking for ways to register (and you use water based ink) you could try doing a print on acetate to make it easier to line up where everything will go.
Reply

I don't know if you've seen that serie, "Samurai Jack"... it was screened in Cartoon Network.. well, anyway, your ghoul looks so close to the bad guy of the story... lemme see on Google... Yes, take a look here:
[link]
Well, now that I compare both they don't look that close

Anyways, I'm jealous... I always wanted to do printing... I had two chances when I was student but for one reason or another I was unable... very good design, it would look very good on a t-shirt!

Reply

Thanks

I have seen samurai jack, but I hadn't thought about it in ages. It was a really awesome show.
You should definitely give printing a shot! It's a lot of fun. It would also look really cool to mix the photo elements that you work with, with printed elements.
Reply

Yes, I would love to mis those.I was able to create 2 or 3 prints 2 years ago... it was awesome, but I had to leave. I wonder where am I going to find a place to practice if I want to do it someday :/
Reply

Well the kind of printing I do does not require a press. I do it in my tiny room on my tiny desk. All you really need is ink and a roller, paper and something to cut your print on and with. Your community probably has printing studios that you can join/use/rent too if you prefer the presses

Reply

Oh yes, I didn't though about the roller, lol! Sometimes the simplest things just get so hard for me to realize. Thanks for pointing that out!

Reply

this is sooo damn coool !! i love how u made its fur look as tho it is dripping blood

and the way it is painted is almost ancient like

!!! wow i jst love this soo much

!!!!
Reply