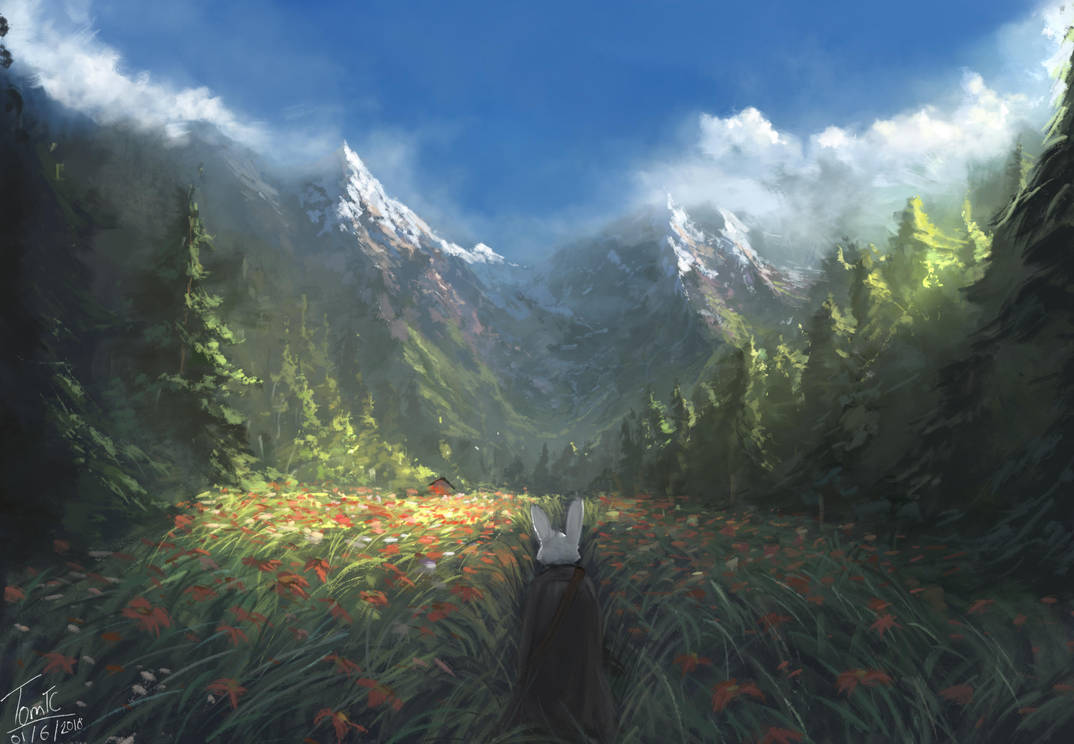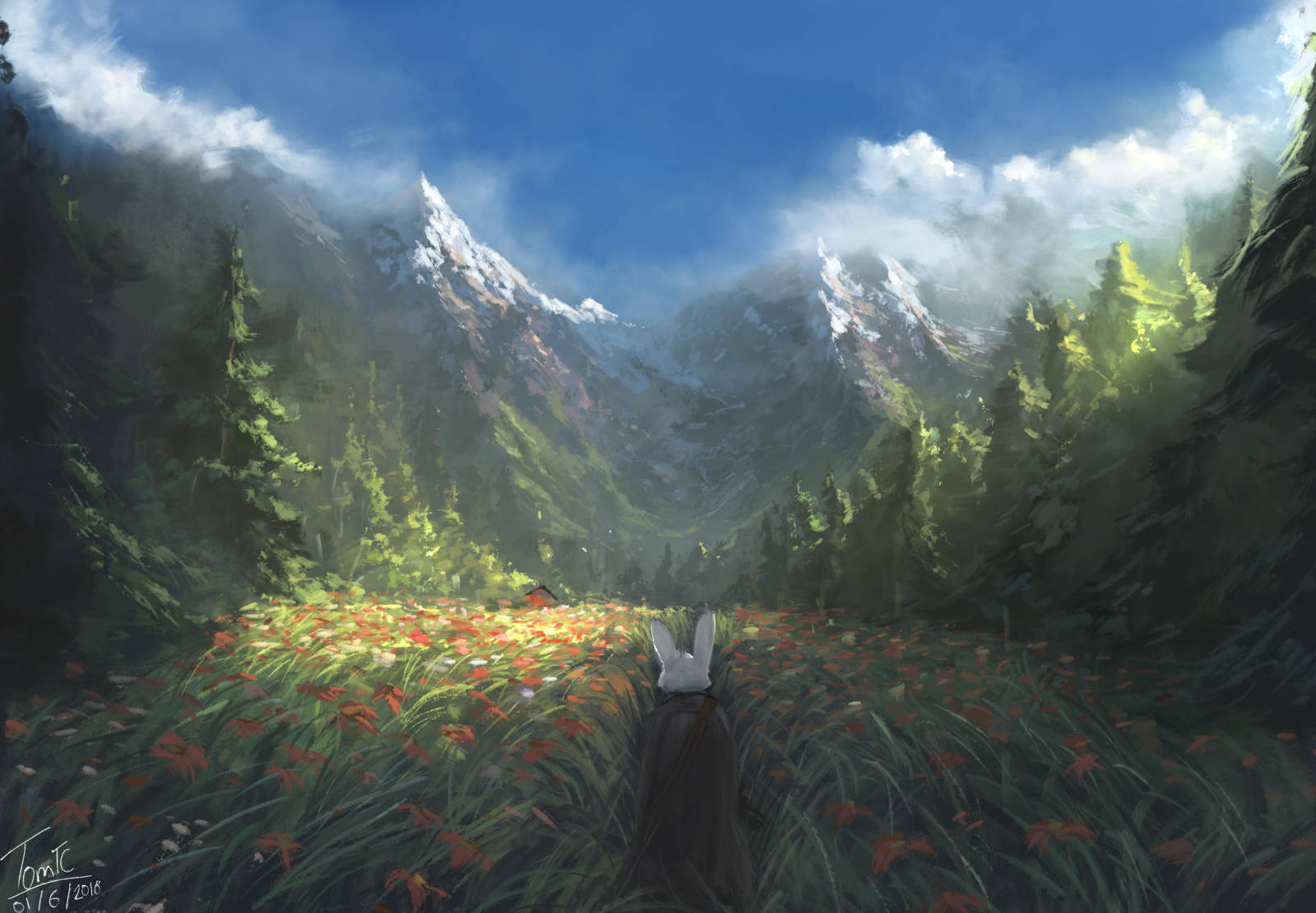 Watch
'some of my most favorite type of landscape, the simple ones, refreshing and calming. The cold breeze, nice and enjoyable temperature. It calms the thoughts as i traverse through the meadow looking at the mountains in the distance, something like this, it's the kind of path that i just want to walk on forever."
=
Hello there!
stuff is getting pretty busy with me if you're wondering, so kinda have a difficult time in keeping my drawing schedule consistent, though for this one i'm opting for a much more simpler composition (Bless you Bob Ross), i'm actually planning on doing this type of flowery meadow for a long time and i'm glad i finally got the chance to do so, i hope you enjoy it!
Thank you for reading, if you like this artwork feel free to share it or favorite it, if you want to keep up with newer content, don't be shy to watch!
Have a nice day!