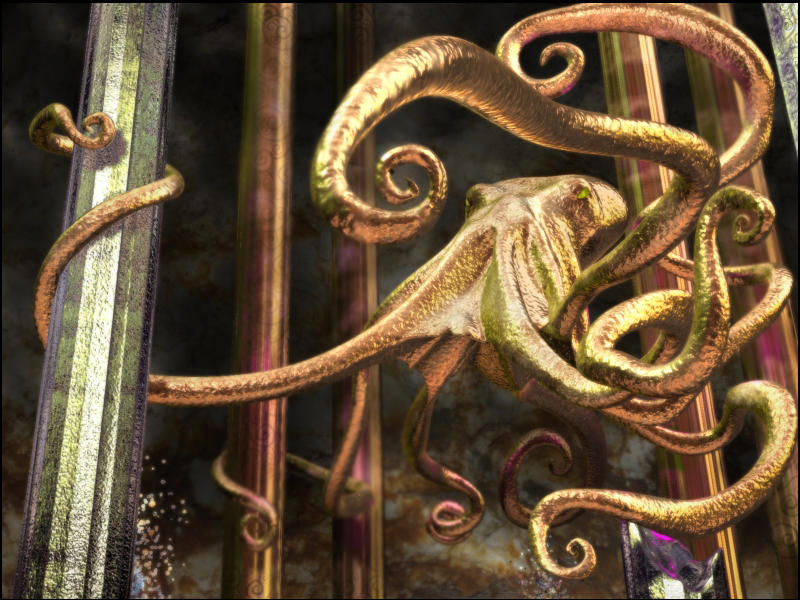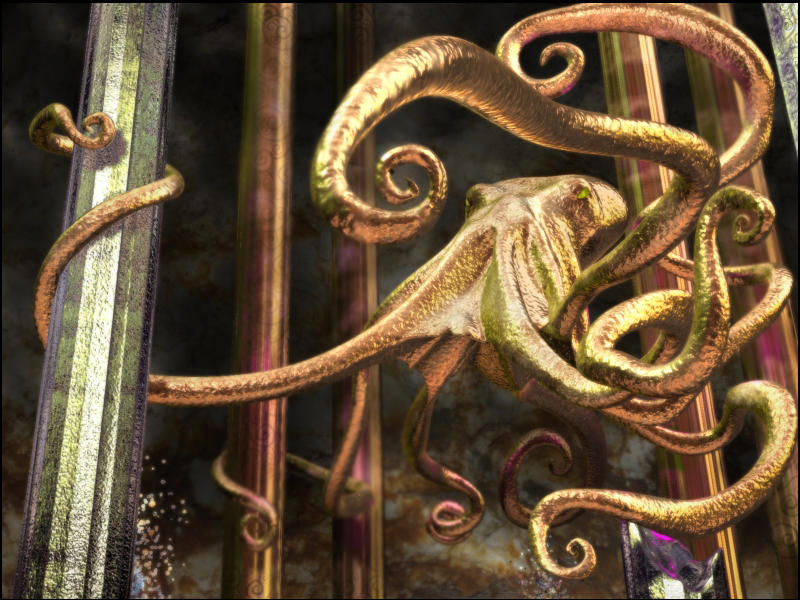 Watch
Here it is in its full golden glory.
(After about four months of laying around in my works folder.. Been working on it on and off)
Its both a depiction of The Drowned God from G.R.R.M's "A Song of Ice and Fire" and a god from one of my roleplaying games.
GRRM has kindly uploaded it to his website -
[link]
What do you think?
Note: A friend of mine (Bar Belfer) noticed that the background above the middle of the lowest tentacle resembles a little girl's face.
I never intended for this to happen and I find that fact very interesting.
Heres a picture for those who can't find it -
[link]
More pics and info can be found at
[link]
The full extensive gallery is at
[link]
including sketches, while
[link]
contains a list of my clients.