To see if I'm open for commission reservations, check the featured deviation on my profile.
Before you PM me for a commission, please read this!
TERMS OF SERVICE
1.) Do not use my artwork for commercial purposes. This includes using it for profit.
2.) My artwork takes time and effort. Please do not rush me. You will be rejected or refunded if you are rude and impatient.
3.) Please be specific on what you want me to draw, such as a specific theme/pose/etc. For example, if you would like the image to be a specific size, please tell me.
4.) I don't think I should have to say this but please do not claim my work as your own. You may repost your commission where ever you like with due credit (preferably, a link back to my account) or use it for personal purposes, such as an icon or poster. However, you are not allowed to remove or cover the watermark.


5.) As the artist, I have the right to refuse any commission without reason or explanation.
The TOS may be subject to change at any time.

COMMISSIONING ME MEANS YOU HAVE READ AND AGREED TO THE TERMS I HAVE LISTED.
What I WILL draw
girlxgirl/boyxboy
cyborg
animals
anthro
blood/violence/gore (contact me)
ecchi/nsfw
What I will NOT draw

hentai/yaoi/yuri
mech
hateful/offensive content
weird fetishes (inflation, feet, etc.)
copyrighted characters
This list is subject to change.
PRICES
Extra character: +50% of base price
Background: $10 - $40+ (Based on complexity/detail)
Rough Sketch
bust: $15
half body: $20
full body: $30


+ color & shading: $5 (Grayscale only)
Clean Sketch
bust: $20
half body: $30
full body: $40


+ color & shading: $5

Full Color:
bust: $40
half body: $50


full body: $65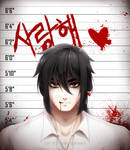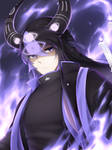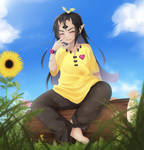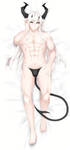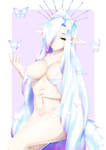 Complicated/cluttered designs will be charged extra based on the amount of detail.

Prices are subject to change.

PROCEDURE
PM me what type of commission you would like to reserve. (Keep in mind, this would only be a reservation, so please do not provide details until I respond.) For commissions with slots, it is
first-come-first-serve
.
Once I respond to your PM, you may provide details as to what you would like in your commission.
You must provide references/examples.
If I accept, I will take some time to draw a rough sketch and send it to you for approval (keep in mind that this is not instantaneous). If approved, you must send
half
your payment to [tomokaneko@hotmail.com].
I will only accept payments through PayPal!
Once I have successfully received payment, I will continue your commission and post the status on
this journal entry
. Any and all updates will be posted on there.
After I have shown you the finished product, you must send me the
remaining half
of your payment.
Please allow for approximately 1-2 weeks to complete your commission. Work days are Monday - Friday. Should there be any delays (such as loss of file, illness, etc.), I will update on the status journal entry. If the commission is not finished within 1 month, you may request a refund.
This deadline is subject to change based on demand!


REFUNDS
A refund may be requested before the
coloring stage.
If the picture has already been flat colored, your refund request will be rejected and I will continue your picture. If the picture has only been fully lined, you will receive 70% back. If the picture has not been lined and is still only a sketch, you will receive 90% back.