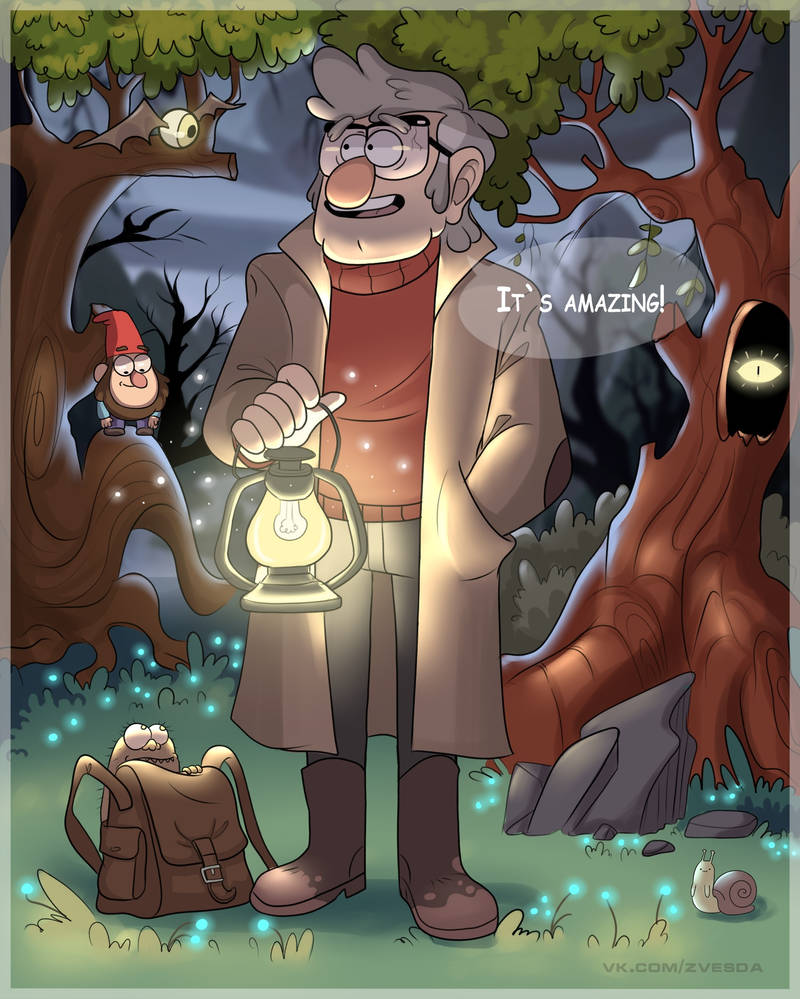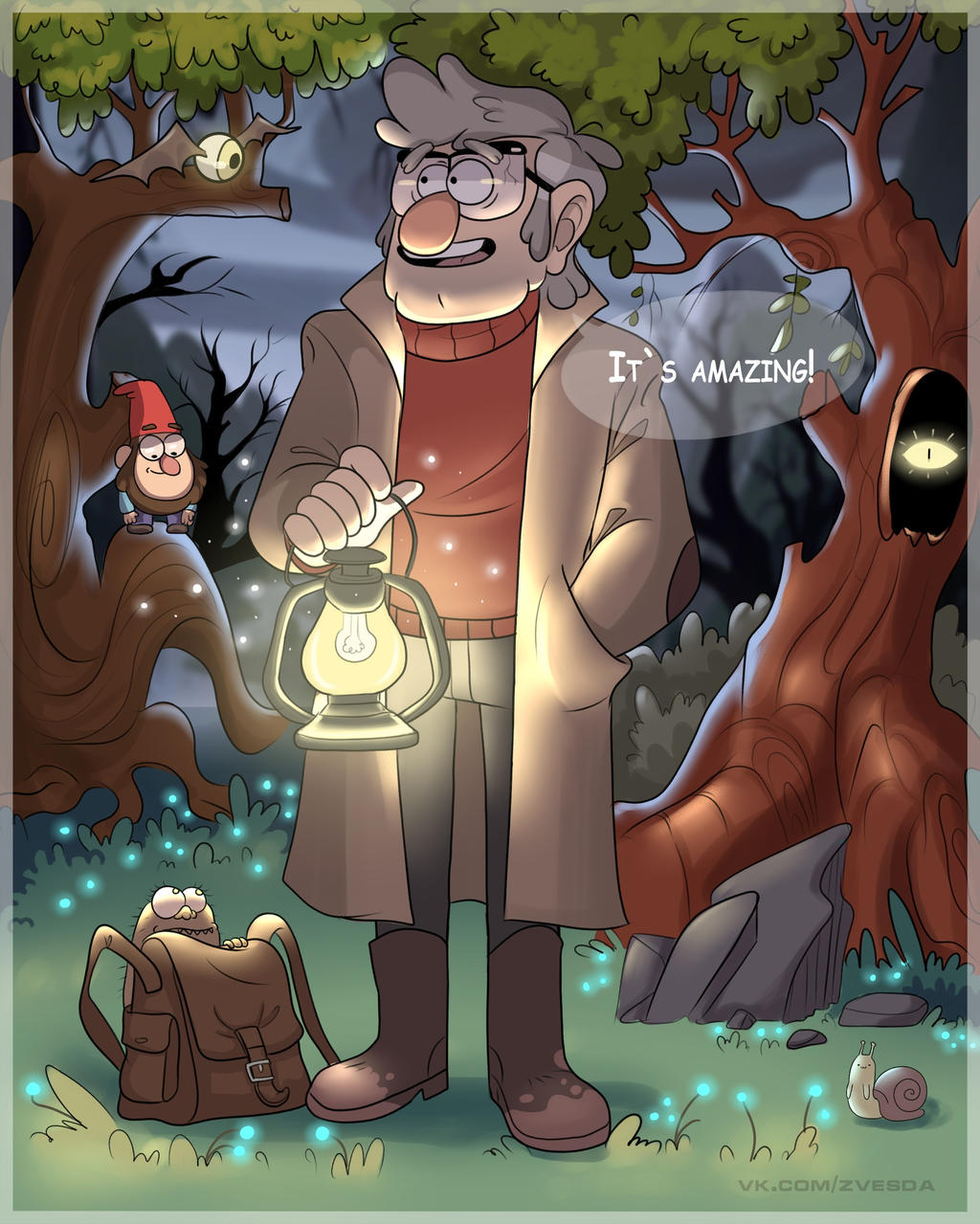 Watch

Someone has his eye on you Ford....
Reply

AWWWWWW!!!!!! SO MUCH ADORABLENESS!!!!!!

Reply

What does Ford have in his bag? The candy monster might be ready to steal...

Great work.
Reply

It's amazing

Reply

Great one! That snail looks like the one who constantly appeared in Adventure Time.
Reply

Oo! I LOVE the shadow-effect here! Really stunning work!

I swear, you improve so much with every drawing!

Reply