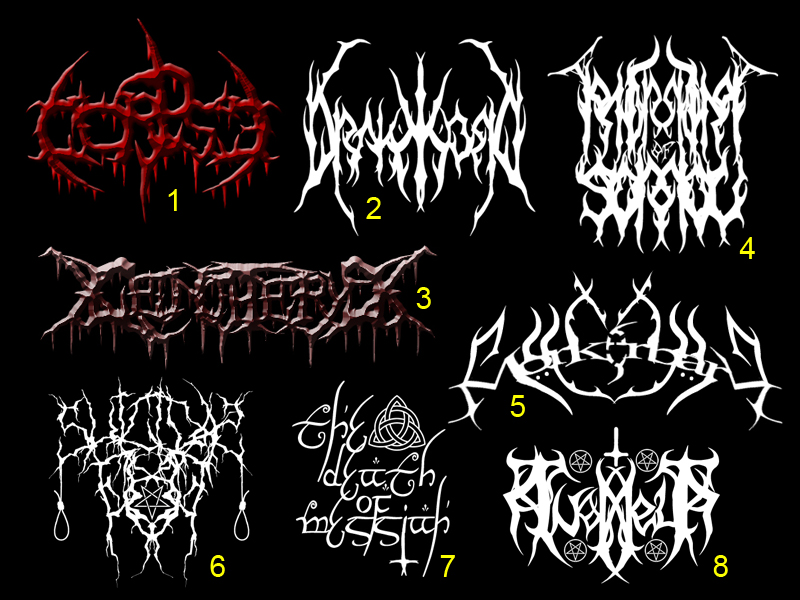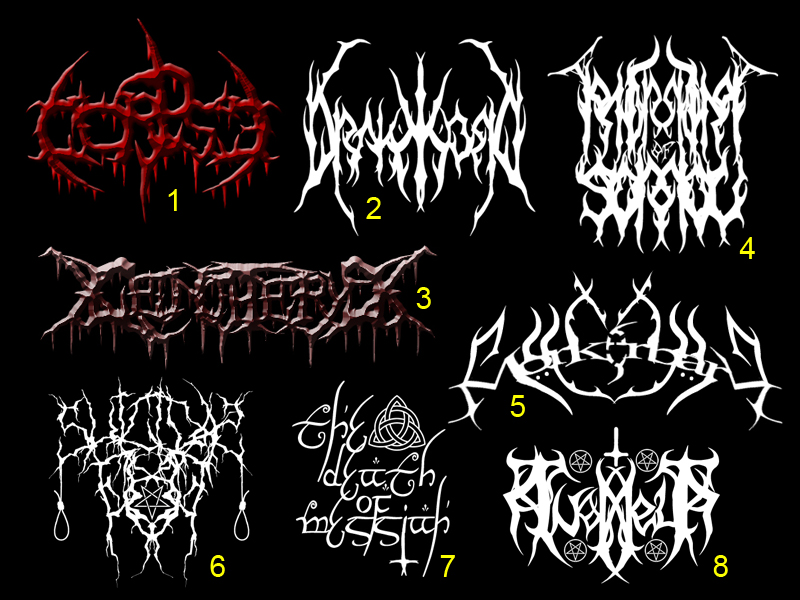 Watch
More logos by me. They are cool to do, and I love Black- and Death Metal logos in general. As usual; these are just fictional and not for real.

These are named:
1. Corpse
2. Drakmord
3. Leonopteryx
4. Mirror Of Sorrow
5. Mörkerbarn
6. Suicidal Foe
7. The Death Of Messiah
8. Tuonela

Enjoy, I will return with more logos and of course more wallpapers. Stay tuned, hehe...