No longer accepting submissions!

---------

Hello from the Guildmaster of Charity-Guild!


Hello my friends!! I am launching a new charity poster collab!!

If you haven't seen the last one, here it is!

We sent out 15 shoeboxes to underprivileged children!
Even raised $105 for hurting children as well as
Andorada
donated some of her hair to cancer!


The theme for this project is:
Universal Minions!!
They can be doing and wearing anything you want!
Superpowers? Cosplay? Silly? Darker side?
Fan characters are accepted! Minions can cosplay as any character too!
I will donate $.25 per minion I receive. You may draw a MAXIMUM of two minions.
All proceeds will help the earthquake victims in Ecuador, which sadly is getting a poor donor response. Let's make our mark there!
Some submissions so far!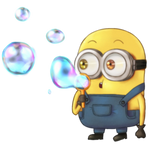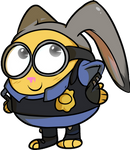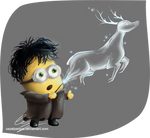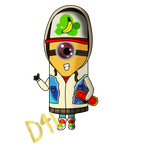 See my whole collection so far!
tommygk.deviantart.com/favouri…

All deviantART submission rules apply

In order to enter, please
comment below what your minion will be! Your minion can be doing/wearing ANYTHING!
First come first serve, and reservations will be held for 2 weeks. After that, anyone can claim that character again. (ie. vampire minions, Super Mario minions, minions floating away on balloons, etc...)


I aim for variety, so I will only allow 1 duplicate character!

Do not add a background to your submission
. I prefer transparent backgrounds, no big deal if you don't know how, just submit it on plain white background.

No Gijinkas please

Minions can not be/have anything sexual or suggestive.
Blood is okay, as long as it is mild and not disturbing. (vampires, zombies, or creepypasta for example)

Anyone can enter regardless of skill. I will judge your art by your effort
however. No quick doodles

If drawing on paper, please use
UNLINED
paper or it will be turned down!

Minion
may be posed however you want or doing whatever you want! However please note I will not accept anything that looks like a traceover. Draw yourself please!
NO BASES!!

No stock is allowed with exception of brushes, textures, pallets, etc... The work must be 100% yours at the end! No lazy work please!

Minimum canvas size 900x700 or 700x900

Two submissions per person please! To submit, comment here, note me or tag me VIA mentions with your submission. PLEASE mention this journal as well! Sta.sh and scraps are fine. You can also submit here where it will be automatically accepted charity-guild.deviantart.com/g…

No work older than June 8, 2016

A shoebox charity Pokemon collab is to be launched shortly in September 2016 as well! Please stay tuned for that!
I have even selected the theme already!
Credits:
| Charmander cursor ~ www.cursors-4u.com
| Header ~ neshirys
| Hearts ~ Gasara
| Skin Code ~ rydi1689