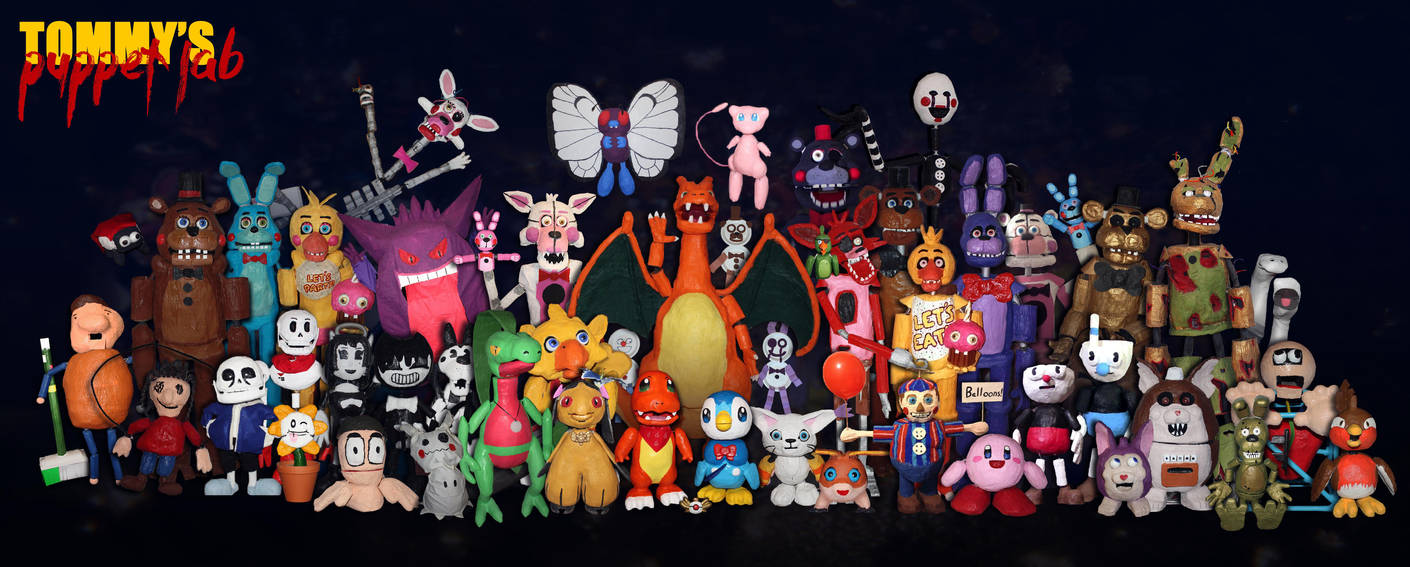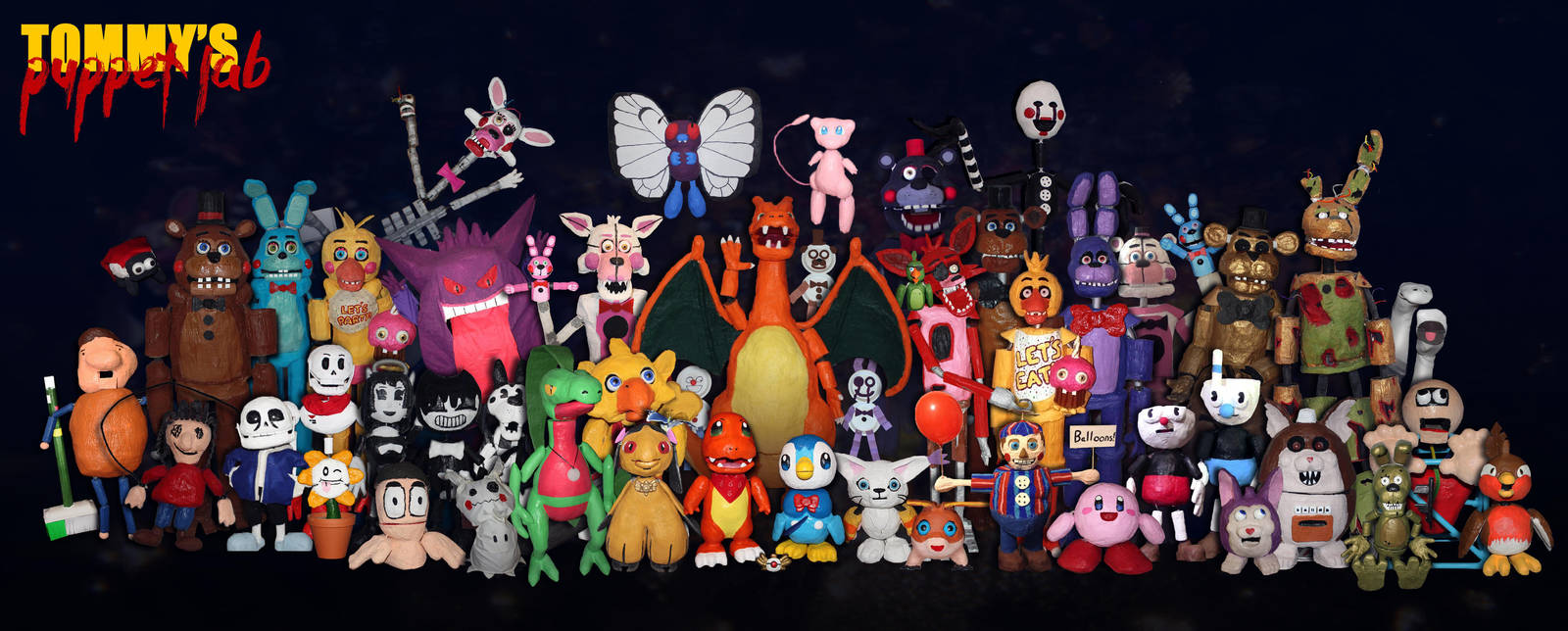 Learn to make them all on my channel!
youtube.com/tommygk
Special thanks to
Snook-8
for arranging these puppets!
I've made 53 puppets!
Featuring FNAF, Pokemon, Digimon, Bendy and the Ink Machine, Baldi's Basics, Worms, Undertale, Cuphead, Tattletail, Kirby and Chocobo!
Puppets shown are:
(bottom front row from right to left)
Christmas Pteri, Plushtrap, Mama Tattletail, Baby Tattletail, Mugman, Cuphead, Kirby, Balloon boy, Patamon, Gatomon, Piplup, Charmander, Mawile, Grovyle, Mimikyu, Bogey B, Flowey, sans, Playtime, It's a Bully, Gotta Sweep!
(middle row right to left) 1st Prize, Bonnie, Chica, Cupcake, Foxy, Rockstar parrot, Paperpal Bonnie, Charizard, Paperpal Buddy, Chocobo, Boris, Bendy, Alice Angel, PAPYRUS
(back row right to left) Arts & Crafters, Springtrap, Golden Freddy, Bonbon, Funtime Freddy, Puppet Master, Lefty, Paperpal Freddy, Funtime Foxy, Gengar, Mangle, Toy Chica, Old cupcake, Toy Bonnie, Toy Freddy
(in mid air, right to left) Mew, Butterfree, Super sheep
From puppets a big as Charizard (7 feet) to as small as Flowey the Flower (8 inches tall)!