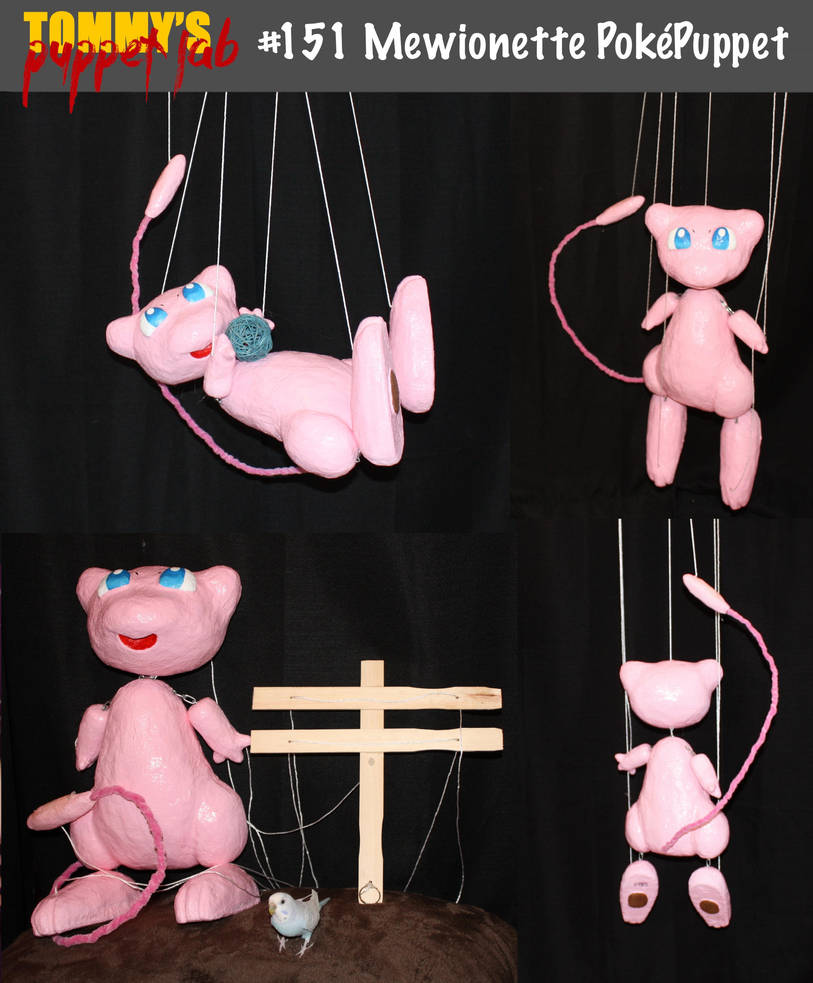 Make your own Mew puppet here: www.youtube.com/watch?v=6YDUTA…
I just made the rarest Pokemon of all! Mew! I adore this Pokemon in so many ways! Doesn't he look playful?
(budgie is for size reference)
Features:
Movable arms
Movable feet
Movable and posable tail
Glowing eyes and tail tip (not seen)

As you can see, arms, legs and tail are on strings as well as the head for balance! Made entirely out of newspaper.

Completion time: 2 weeks


Special thanks to
MidnaXLink16
for suggesting this Pokemon! I just had to make it!