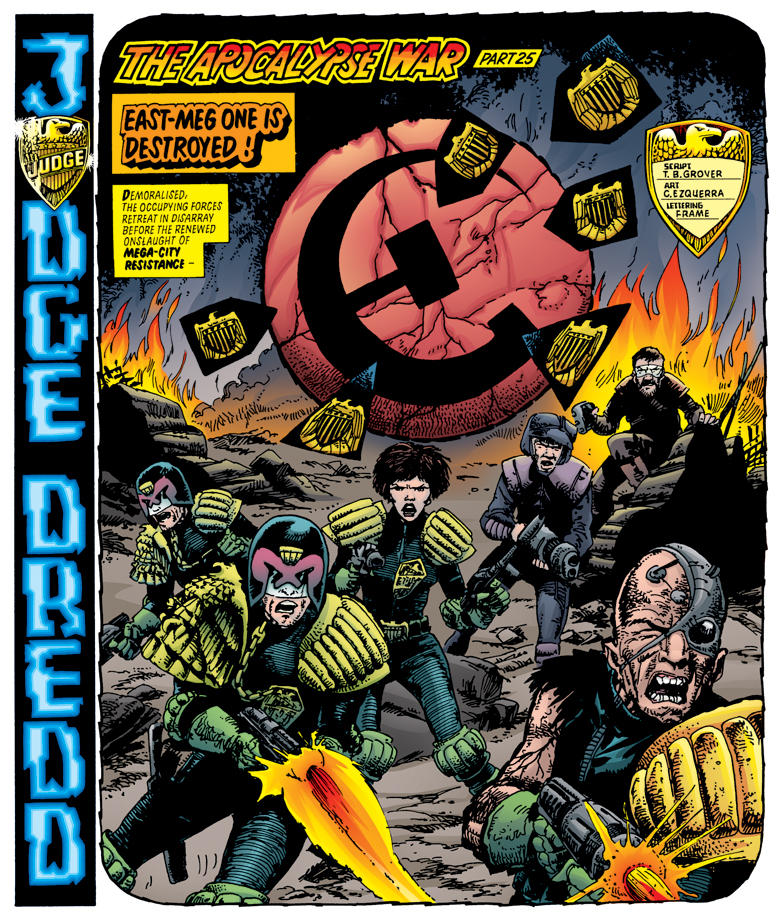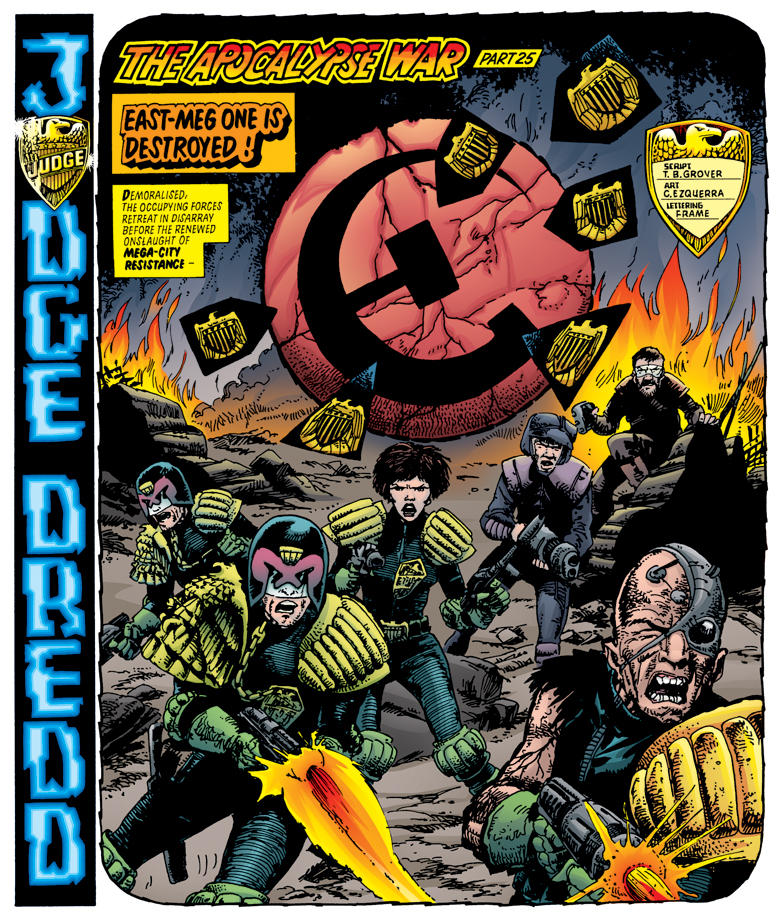 Watch
A page from 'Judge Dredd Classics' #8 by IDW Publishing. Art by Carlos Ezquerra. Coloring by me.
This spread is not in the seven page preview here:

"Please, Dredd, don't do it! There are half a billion people in my city! Half a billion HUMAN BEINGS! You can't just wipe them out with the push of a button!"

"Can't I? Half MY city is burnt to ash by East-Meg missiles, and you're begging me for mercy? REQUEST DENIED!"

[Death spills from the silos... The Bloody Fist of Justice is on it's way to East Meg One!]

--- Judge Dredd to an East Meg One Judge, before launching East Meg One's own nukes at East Meg One, winning the war in a single stroke.

Judge Dredd and The Apocalypse War - easily one of the best characters and one of the best comic story-lines EVER.
Reply

Great thanks for posting this new batch up ..
Reply

This wraps up the Apocalypse War storyline. Thanks.
Reply

Apocalypse War
congratulations on all the pages its an epic im looking forward to reading it again with NEW colour
IDW seem to be accessing many of 2000Ad back catalogue
I'm looking forward to Rogue Trooper. been some mighty fine art work going around
hope to see more of your skills in the comics
www.deviantart.com/art/rogue-t…
respect
Reply

yeah im looking forward to the Rogue trooper next on IDW
Reply