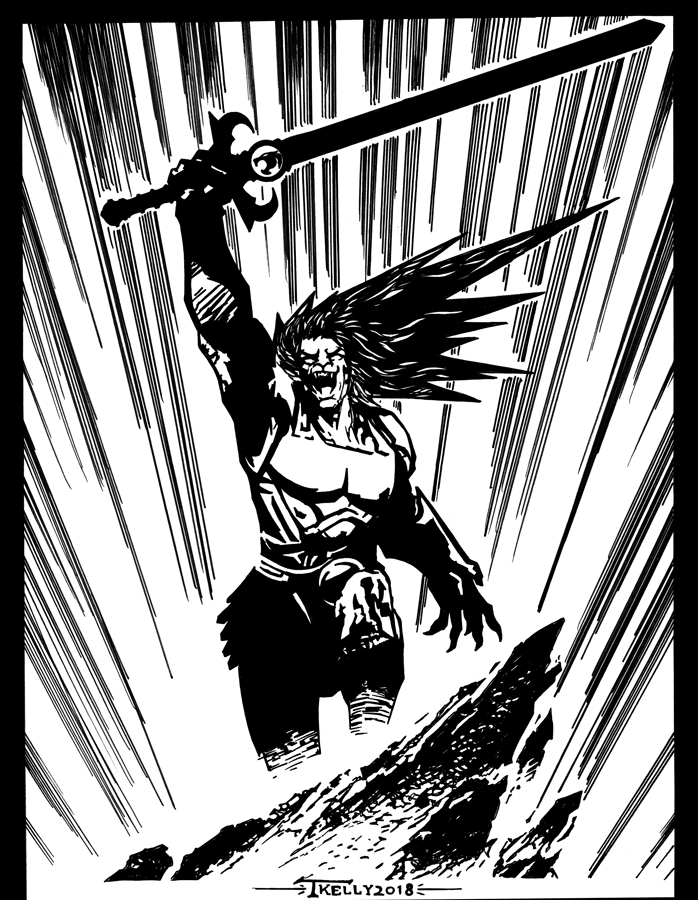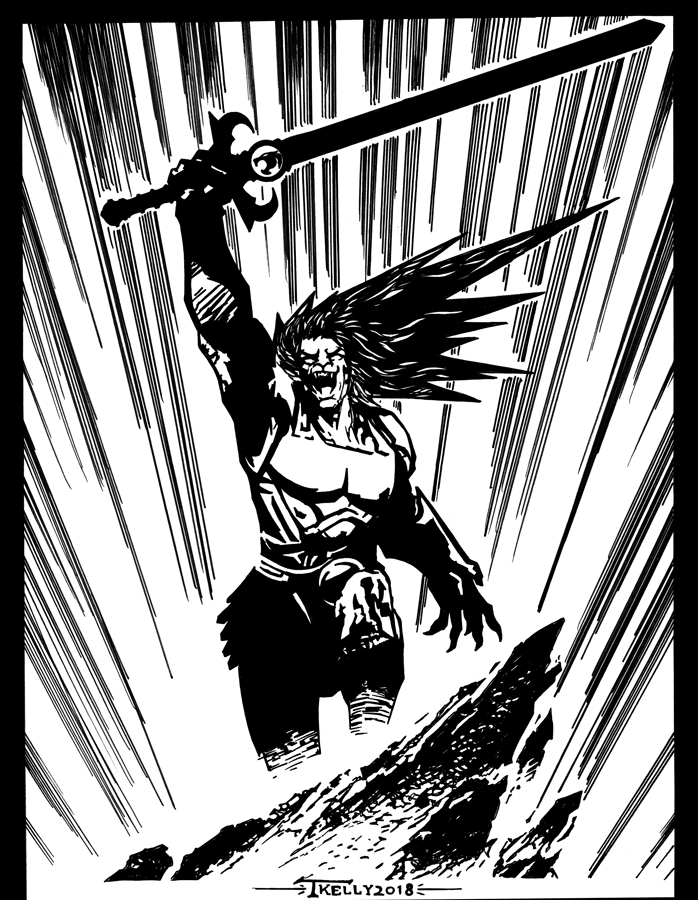 Watch
Hey all here is a fun Pre-show Commission I did for Zack Smith ( on twitter @thezacksmith or on Instagrtam @hewhoisz ) for Heroes Con 2018 and this bad boy is a pen and ink 9x12 illustration of the Thundercats cartoon character Lion O Lord of the Thundercats and wielder of the magical Sword of Omens. While this illustration is spoken for I will be doing sketches as well as have many pieces of original art with me at Heroes Con so if you are interested in that stuff just stop by my artist alley table- AA 2013.
I created this using pen and ink with my micron pens and my sable brush with Winsor & Newton black ink on 9x12 bristol board.
Here are some other places you can follow me and see more of my work.
Facebook
www.facebook.com/tommm9
Tumbler
tommm9.tumblr.com/
Twitter
twitter.com/Tomkellyart
Pintrest
www.pinterest.com/tomkellyart/
Instagram
www.instagram.com/tomkellyart/

Reply

You've nailed Lion-O perfectly, bro!

Reply

Reply

Nice.

Reply

SOMEONE has to make thundercats cool again after that new version was announced.
Reply

yeah i agree but still any thundercats is better than no thundercats.
Reply

We'll just see if that stays true when the show airs. But I have the feeling it's going to go teen titans go on us.
Reply

HHHHHHHHHHHHHHOOOOOOOOOOOOOOOOO!
Reply

Reply