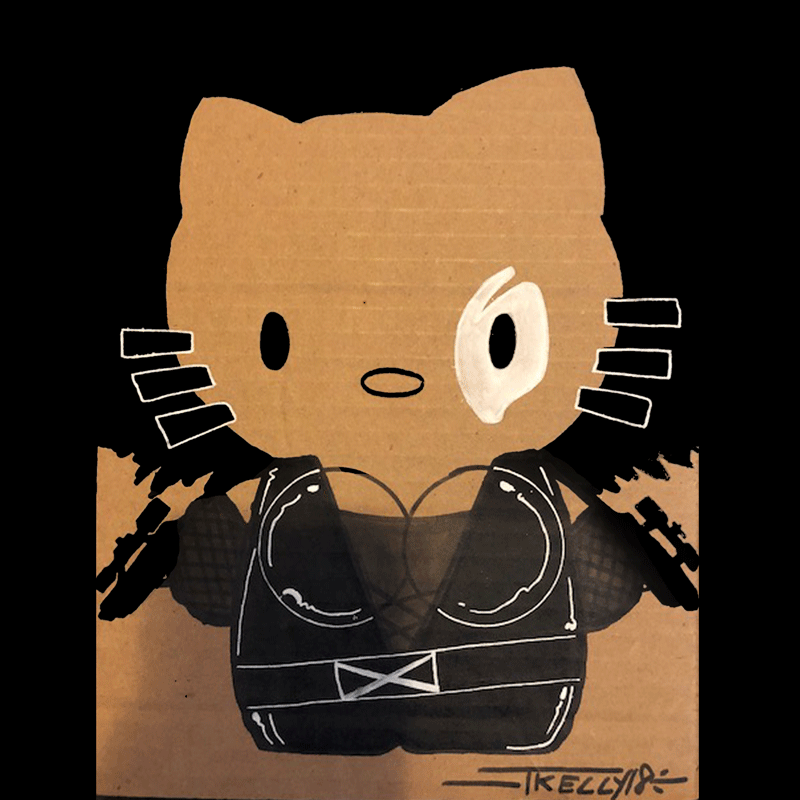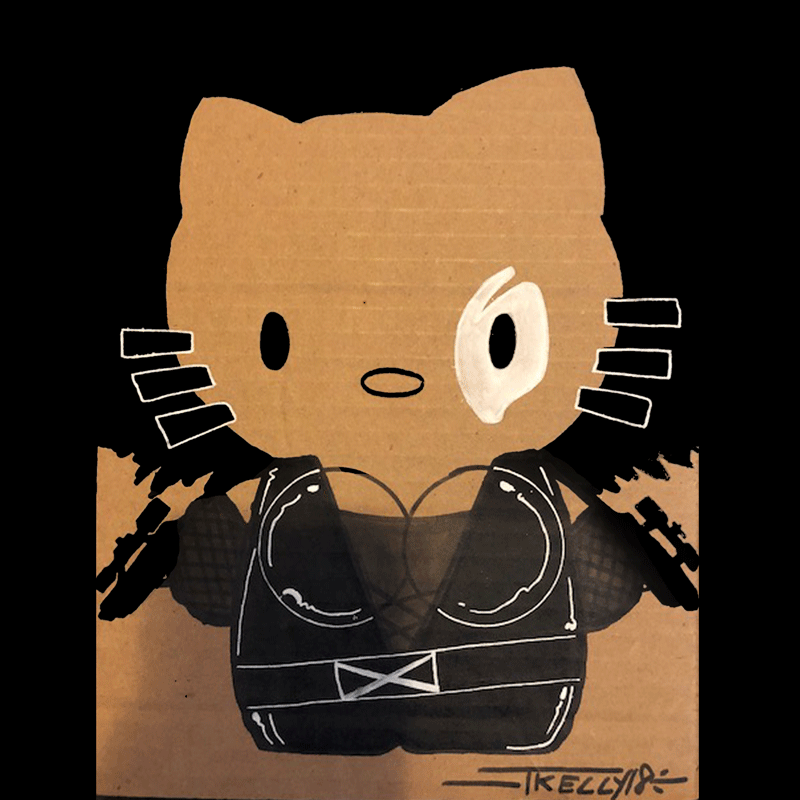 Watch
I did this fun mash up of Domino and Hello Kitty hope you all enjoy Hello Domino!!!! I did this for the sketch blog site Sketchlottery which is a super super fun online sketch drawing site with lots and lots of fun drawing themes. Also I'm going to be at Heroes con 2018 ( Artist alley table 2013 June 15-17 in Charlotte North Carolina if you are in the area or going to the show stop in and say hi to me!
Heroes con is like artist summer camp for me, I get to hang out with tons of my friends in a super laid back and relaxed place, eat great BBQ and get to meet and see so many elite level artist's and creators along with their cool art! The live art auction on Sat Night just melts my brain with all the beautiful stuff as well as the mind bending amounts of money that are bid for the pieces! Also this year I will be joined by Podcaster Wendi Freemen this year, Wendi is not only an awesome podcaster ( here is a link to her show:
doublepgspread.tumblr.com/
or here
taylornetworkofpodcasts.com/20…
she is also on Itunes at Double Page Spread go give her show a listen it's totally worth it).
Wendi is also a tremendous help at every show and his an endless reservoir of support and encouragement for me, so you can stop buy and talker to her too at my table. So yeah if you get a chance head on down to heroes con and say Hi to Me and Wendi!!!!
Please head on over to sketch lottery and look at all the other cool versions of this theme here is the link.
www.sketchlottery.com/
I created this illustration with the copic markers,FW acrylic inks on card board
You can also follow me out on my other social network feeds here:
Facebook
www.facebook.com/tommm9
Tumbler
tommm9.tumblr.com/
Twitter
twitter.com/Tomkellyart
Pintrest
www.pinterest.com/tomkellyart/
Instagram
www.instagram.com/tomkellyart/

Reply

Boobs were a nice subtle touch

Reply

ha yeah it's funny some female characters you have to draw the boobs or its just not on model. If I did a power girl kitty without the boobs or say red sonja people would say I drew it wrong even though its hello kitty. Yet batgirl, supergirl, and wonder woman can go either way and still be acceptable.
Reply