Welcome & Thanks for visiting my Deviantart page.

Many know me either as my as Tom Fraggle or Sonny Starbrite from various websites, streams, & chat rooms. Tom Fraggle would be my Fraggle Rock OC and Sonny Starbrite would be my MLP OC.
As of 2018, I'm trying to branch out onto other areas of the web and started back up my Twitter & created me a Tumblr account. Not sure how active I'll be on them, but will be posting most of my artwork from DA on them to give them some activity for a little while.
Want to check them out and follow me if you want to:
twitter.com/Tomfraggle
tomfraggle.tumblr.com (2019 Update: Left it for dead, may return later, no interest in it)
(Please note for Tumblr, you'll need a Tumblr account to see it.)
I love the Muppets, mainly Fraggle Rock, hence my DA name, Tomfraggle. I began liking the G4 ponies back in July 2012 and have since then become a Casual MLP fan, not a brony. I'm also known by my pony OC name, Sonny Starbrite, in many of the MLP streams and chat rooms.
This is my main outlet for artwork, as I spend most of it looking for Muppet, Fraggle Rock, & MLP G4 artwork to favorite, possible comment, and download. It's truly amazing at the talent being made by so many people.
All the Fraggle five(from Fraggle Rock) & the Mane 6(from G4 My Little Pony:FiM) are favorites of mine in their own special way and I'd totally hang out with any of them, if they'd let me.
BUT, my Top Favorite Fraggle is Red Fraggle
AND, my Top Favorite G4 Pony is Applejack
Several years ago, I took a couple of different MLP personality tests and posted the banners below. Unfortunately, some of the websites are gone and no longer work.
= (Bronyland Dead link)
My Little Pony Personality Test!
Which My Little Pony Are You?
Which Of The Mane Six Are You?

Who Would Be Your Mare Of Honor?
What Alicorn Princess Are You?
What MLP Fashion Forward Pony Are You?
What Element Of Harmony Are You?
What's Your Personality Quirk?
Hosted By theOtaku.com:
Anime
At one time I also compared myself to what type of Fraggle I'm most like and it came up a tie between Boober & Mokey Fraggle, with some of Wembley Fraggle as well for a distant 3rd. Yeah, I can see that being true.


































:thumb213516230:

:thumb634614269:





:thumb318465186: :thumb323194348: :thumb396828676:
:thumb382196363:



















:thumb665950841:

:thumb739317785:






















:thumb129684129:


:thumb573611931:

















:thumb338437842:


:thumb302802752:


:thumb207292626: :thumb211173462: :thumb246188066: :thumb217532796: :thumb243920106: :thumb217366530:
























:thumb531602876: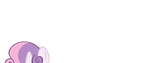 :thumb681772815: