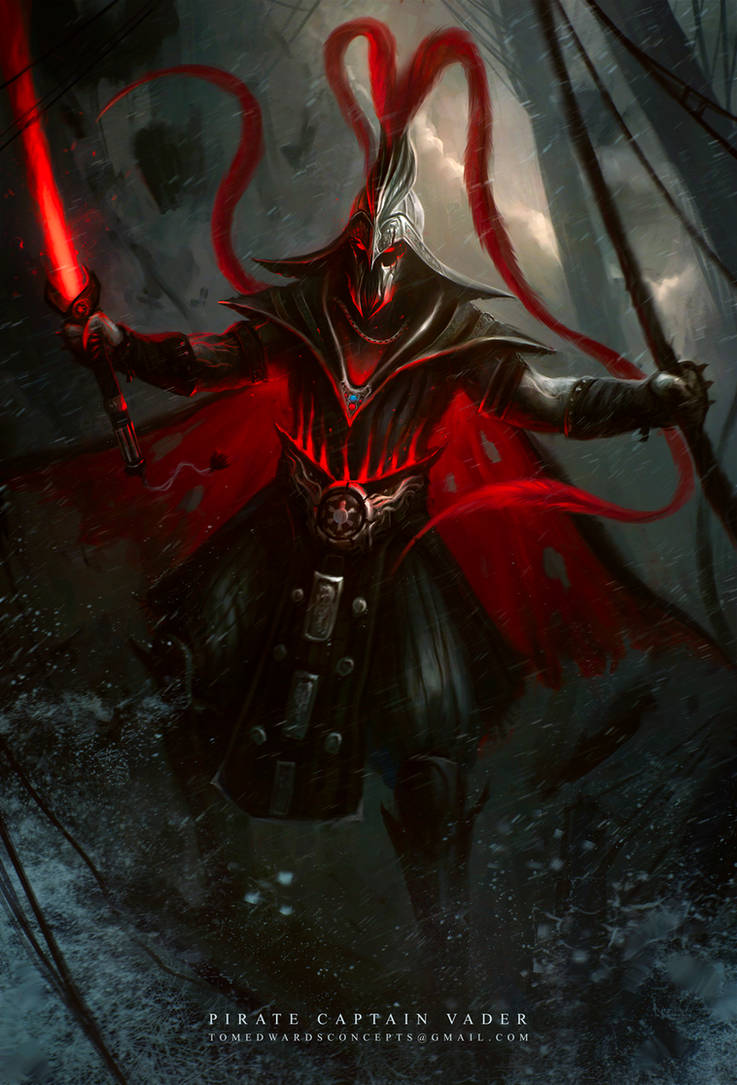 Watch
Hi guys.
Here's a personal piece done for the Brainstorm Facebook group. The challenge was to re-design Darth Vader, so I painting him as a Chinese influenced pirate captain.
I hope you like

Blog version:
tomedwardsdmuga.blogspot.co.uk…
Copyright Tom Edwards

The helmet reminds me of Lu Bu in Dynasty Warriors....
Reply

This is awesome!!!! Love the design, details, colouring, lighting, shading, pose and background.
Reply

Reply

Reply

Match him up with Genghis Kenobi and you got yourself a KICKSTARTER FUND MY FRIEND!
Reply

Watch all of the people go right fanfiction about this picture!
Reply

The kinda stuff you want to make stories out of. Damn brilliant.
Reply

You are tremendously talented. I'm very jealous but don't get me wrong, I do admire your work.

How do you manage to just dive into concept work like this? Do you have some sort of bank full of ideas that you've built up over experience?
Reply

Hi Marie.

Thank you for your kind words.

I guess I do, although I used some reference pictures from Google. I was looking at images of Darth Vader, to make sure I get the feel for the character. I also looked at images of ancient Chinese armor which helped a lot.

Cheers.
Reply

wow.
Not just the image but the whole idea. Did you mock up several concepts or did this just come to you?
Reply

Hi. Thanks for the kind comments. I don't have much time for personal work, so I dived straight into this one. I'll be honest though, and say that it took a lot of fighting in the early stages. I nearly didn't continue after an hour lol. I kept the layers, so If I have time I'll do a quick tutorial.
Reply