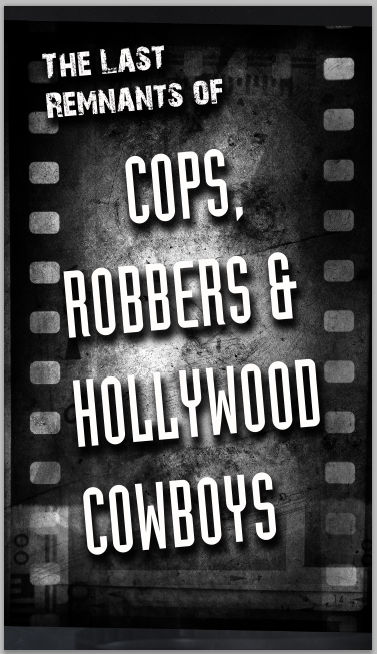 Coming this June as part of the Hollywood Fringe Festival for 11 shows!!!
The play is a collection of monologues based on the real people I've met in Los Angeles and their true stories. The stories range from a homeless teen girl to a retired police captain to a high priced escort to a Hollywood stuntman. The play was originally a collection of blogs that ran over 75 pages, but has been cut down and shaped for a 45 minute one act play featuring 6 actors (3 men & 3 women) performing 8 different monologues.
The play had one special presentation performance as part of SCRATCH NIGHT at the Theatre for the New City in New York City in May of 2013. The Theatre for the New City offered to make the play part of their 2013 Summer Festival, but my own personal schedule conflicted and the production could not happen.
I've been trying to focus all my energy on getting my work seen in Los Angeles, so when I saw an ad for the 2014 Hollywood Fringe Festival, I thought… "Here's an opportunity I want to be a part of !!!!

The Hollywood Fringe Festival (as described on their web site) is an annual, open-access, community-derived event celebrating freedom of expression and collaboration in the performing arts community. Each June during the Hollywood Fringe, the arts infiltrate the Hollywood neighborhood: fully equipped theaters, parks, clubs, churches, restaurants and other unexpected places host hundreds of productions by local, national, and international arts companies and independent performers.
Participation in the Hollywood Fringe is completely open and uncensored. This free-for-all approach underlines the festival's mission to be a platform for artists without the barrier of a curative body. By opening the gates to anyone with a vision, the festival is able to exhibit the most diverse and cutting-edge points-of-view the world has to offer. Additionally, by creating an environment where artists must self-produce their work, the Fringe motivates its participants to cultivate a spirit of entrepreneurialism in the arts.
So basically, it's a festival that you can buy into and express your theatre art in any form and style you want! Hollywood Fringe in the past have been described as "L.A.'s premiere theatre party and has gotten attention from the mainstream media to Hollywood celebrities and show business executives.


I'm going to keep a weekly and eventually a nightly journal of my experiences with the production of the show and the festival. It's a first time for me and I hope you follow along and tell me what you think!
Best thing is… this show started here on #Deviantart and you can read the original blogs below…. I hope this project will take Deviant Arts theater contributors and literature department into a whole new area in the world!

PLEASE JOIN IN THE EXPERIENCE WHEN YOU CAN VIA COMMENTS OR COME TO THE SHOW!!!!!
This is my first Fringe Festival ever... so I'm really excited! Stay tuned to my Journal for updates!
Cops Robbers and CowboysTHE LAST REMNANTS OF COPS, ROBBERS & HOLLYWOOD COWBOYS
(INTRODUCTION)
By Tom Cavanaugh
"Going on Safari" is what I use to call it in New York. I would put on my Walkman and venture into the concrete canyons of Manhattan. I'd look for a target. Sit down next to them and turn off the Walkman. Keeping my headphones on I'd listen to their conversations, their arguments, their insight into the world and learn about things I knew nothing about. Sometimes, if I was lucky they would talk to me and tell me their stories. Amazing, scary and heartbreaking they'd be, but more importantly they were real!
Los Angeles is different. You can't "Go on Safari" here in the same fashion. No one wants to talk to strangers on the street. No one goes downtown to wander the streets for fear of being stabbed and robbed. There's no one way to do it here. I have to use new and improved methods, but as opposed to NYC once you get passed the fear factor here, EVERYONE WANTS TO TALK. What I found is that L.A. is rea