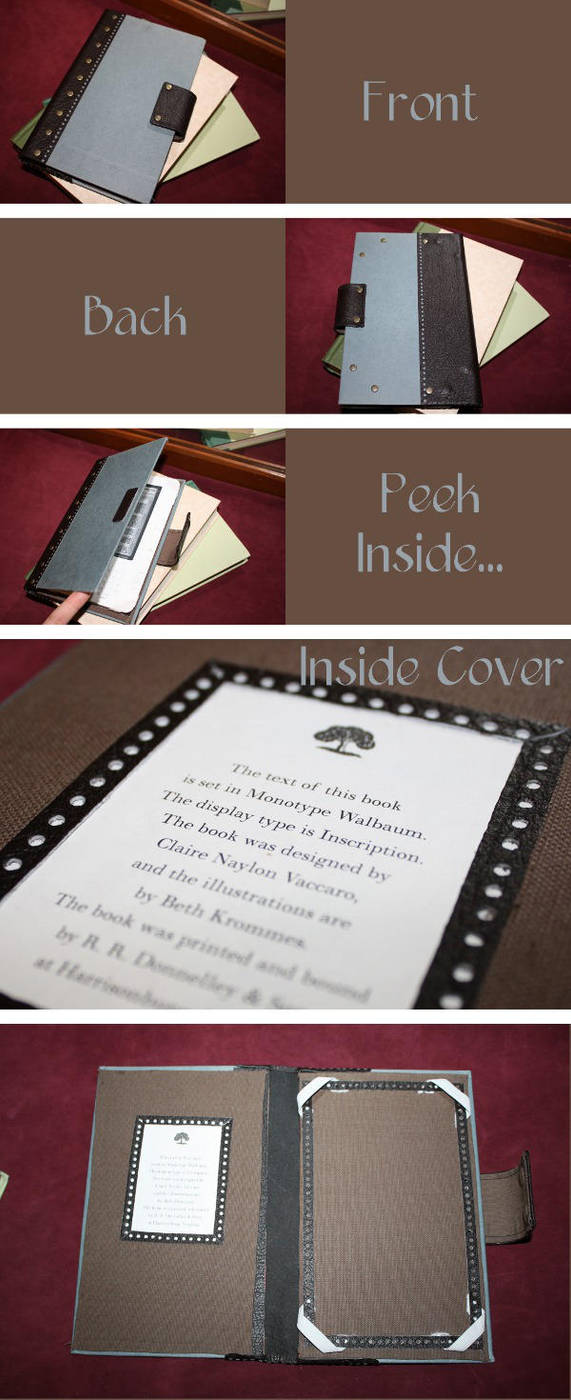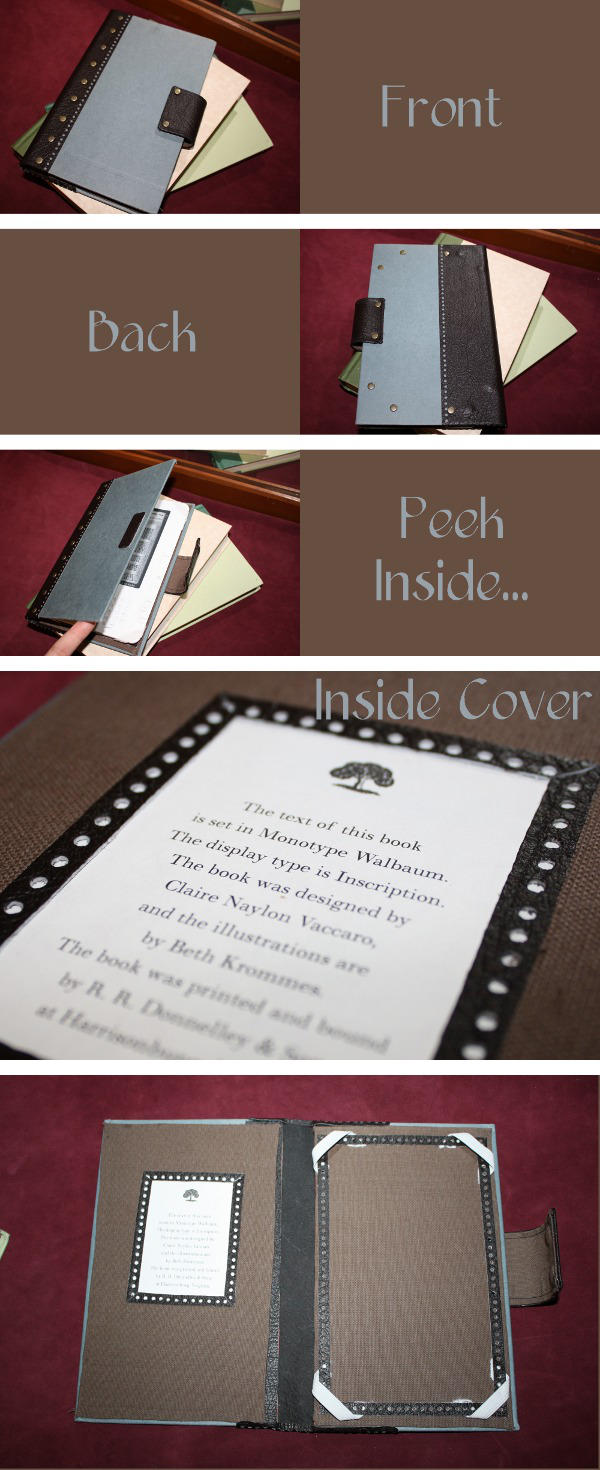 Watch
Case for an Amazon Kindle made from an old hardcover book. Features leather spine, antique brass rivets, magnetic closure, and fabric interior with a window showing a page from the original book.
This is the third Kindle case I've made, and it's definitely my favorite of the three. I love how the fabric lining looks inside...so neat and smooth, unlike most of my sewing projects!
This case is up for sale in my Etsy store:
[link]

...something like this would actually make me less hostile towards ebooks. Very well done.

Reply

Very well done and good attention to detail.
Reply

Thank you! I'm definitely still figuring these things out, but I was quite happy with this one.

Reply

That is really snazzy! I love the exterior!
Reply