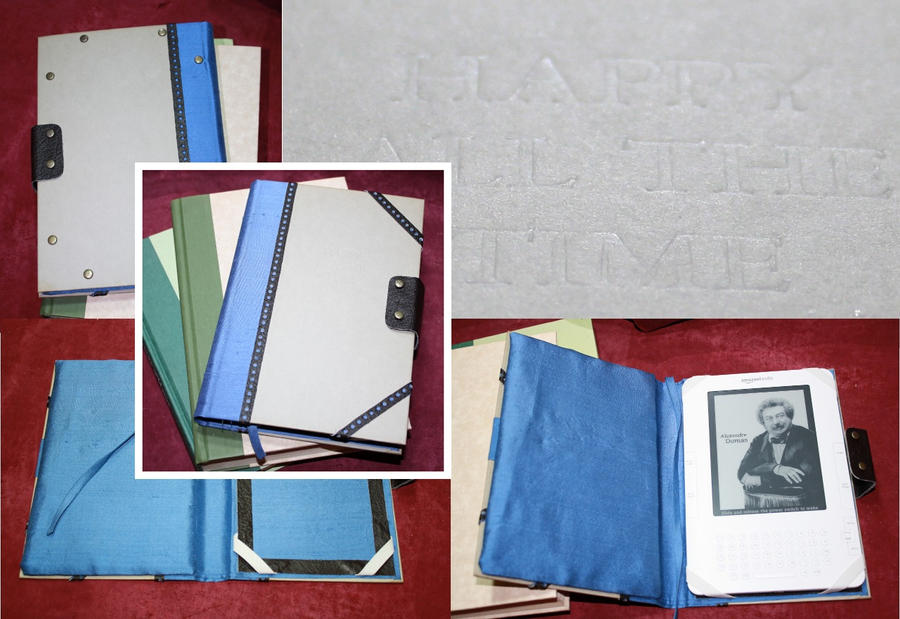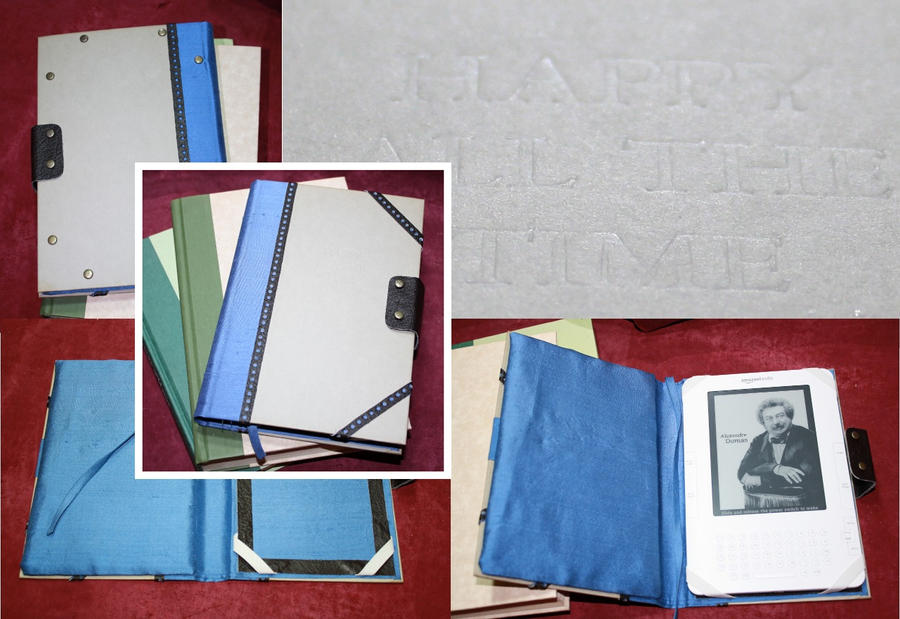 Watch
Case for an Amazon Kindle made from an old hardcover book.
This case was made for the charity auction at the help_haiti LiveJournal community.
[link]
The winning bidder requested something in grey, blue, and brown, and I found this lovely grey cover with "Happy All the Time" stamped on it. The blue is silk from a recycled shirt, and the padding inside the front cover is from a recycled sweater. I think I went a little crazy on the recycling. Also used in construction: leather, antique brass rivets, and enough glue to choke a horse.
I added a ribbon-style bookmark, because...I don't know, I thought it would be cute.
I have more Kindle cases for sale in my Etsy store, and I love to do custom orders.
[link]