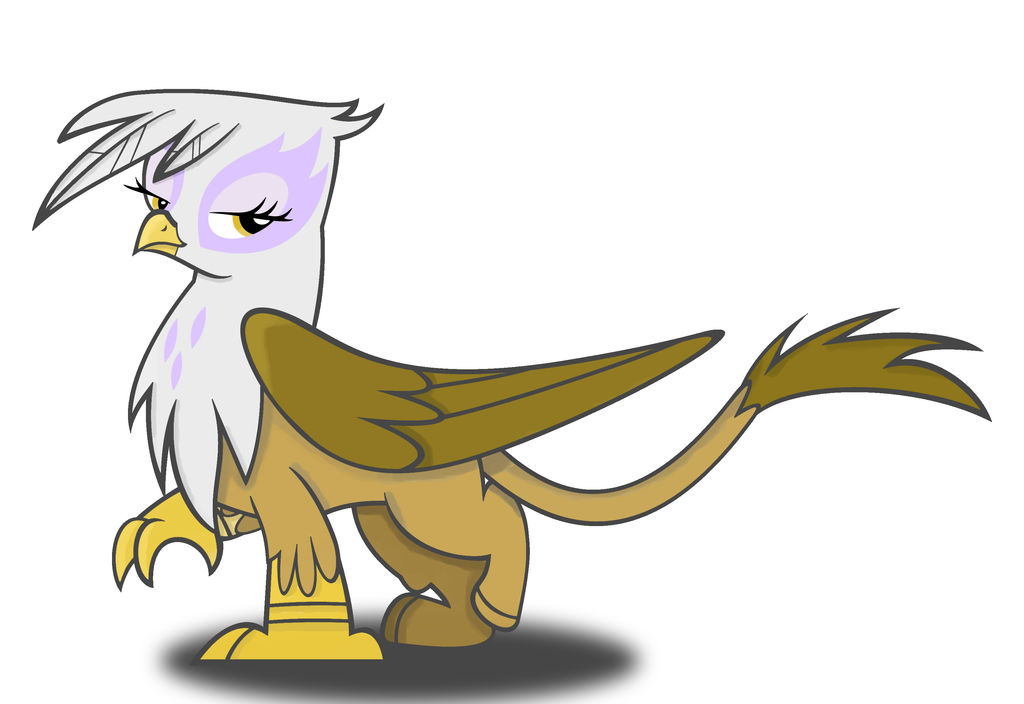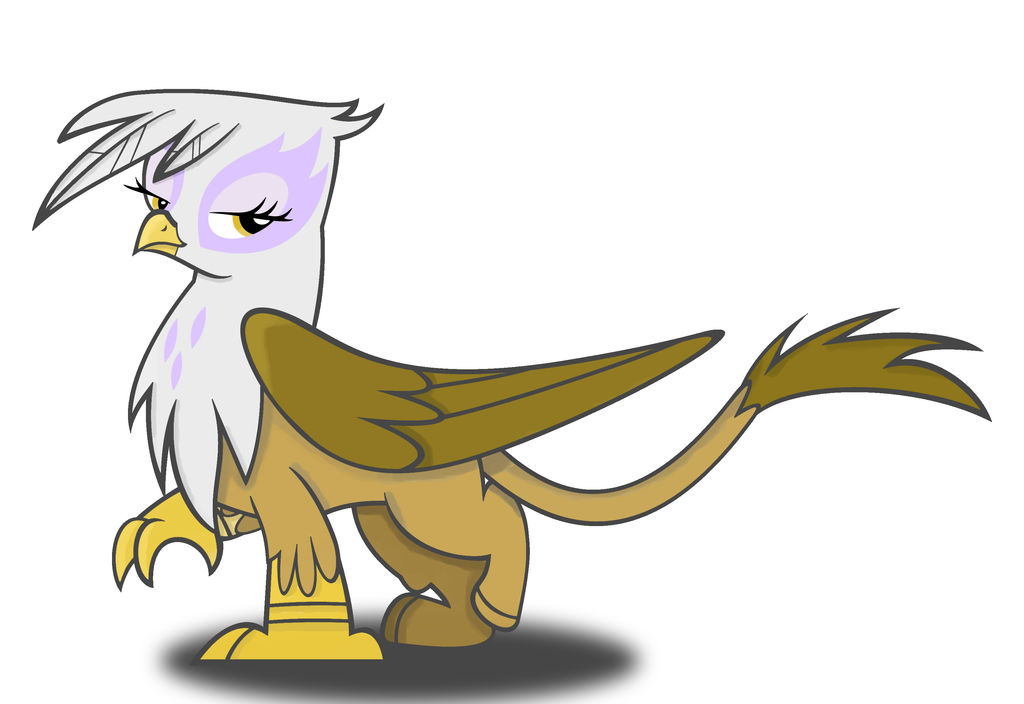 Watch
EDIT: She now has an undershadow. Keep in mind I try to keep it realistic but at the same time there is only so much I can do with shadows. You want to see a detailed-ish shadow, go see my Pinkie Heartless comic.
Yes, Gilda. I don't know why either but I just know it was hard because first of all Gilda's head is pure white and secondly the vector I was tracing from had altered colours. No matter, I tried.
Pinkie Pie was easier to do shadows for, mainly because she has really curly hair with lots of shadows and such. Also the way she was standing and where I placed the light source was a help too.
Anyway Gilda Speed Paint. I did this for a number of reasons. The main one is depression. My family is going through a rough time lately so I speed painted a complete

. I never liked Gilda but here she is. Got a problem, punk?
All hate mail here

Pinkie speed paint here
[link]
My first Speed paint can be found here
[link]
Vector I traced from made by


by

and

Also I know for a fact not many ponies like Gilda. In fact I reckon one of my friends is gauging how far I fall on his respect list but honestly I needed something to do.

youve totally improved you skills good job bro
Reply

Thank you. This was just a product of me trying something new but it worked really well. I do actually feel I have gotten better at using Photoshop and everything.
Reply

Thats good, i should get back to doing digital work but im so lazy
Reply

As am I. I just hold loyalty in higher regards to my laziness therefore I consider my art something for the people and they may hate me for not continuing. Don't try to understand how my mind works. You will just confuse yourself.
Reply

Its alright, you think of them almost as fans in a way right?
Reply

Fans aren't a word I use. Generally because when I think of it I think of devout stalkerish people who would attack you in the street for an autograph. Maybe it is just because I have heard too many stories about The Beatles and 30 Seconds to Mars. Also I think calling people fans takes away their individuality as you lump them in a group of people who like your artwork.
Reply

I look at it as this, My works are for deviantart, deviantart is a river of art, and when i deviate something, im just adding a fish, for other ppl to look at
Reply

That's an interesting way to look at things (guy with obsession with water here, whats up?) personally I just see you adding a piece of art to a massive maze of a gallery where only if you search for it can you truly find it. And because it is hard to keep track of everything thievery is rampant. But that is a very negative view. I just feel my art is added to something much greater to be admired.
Reply
(1 Reply)

Reply

Sure, she's a jerk, but she's also an interesting character, so I like her in that sense. Also, her past friendship with Rainbow Dash hints to me that she's not beyond redemption.
Reply

I suppose. Keep in mind I wrote this description after going through a really hard time with my family... Actually never mind, I doubt anybody reads past journal entries. Forget I said anything. I was in a bad mood that day.
Reply

That's OK; I was just explaining why I like a character who's justifiably disliked by most bronies. And I'm sorry I didn't include this in my first comment, but: This is a good drawing; like BlackGryph0n, I like the muted palette, and I think you've captured her personality quite well. Also, I'm sorry to read about your family troubles and depression, and hope things are starting to get better.
Reply

nice job, i love it

Reply

WOW! Very accurate! I love the somewhat duller palette as well. It makes it look more realistic! Very nice shading too!

Reply

I'm not sure if I like Gilda or not. Right now, I like her, if I watched the episode of her again, I'm sure I wouldn't. I wish she would be in another episode so I could make up my mind.

Good job by the way.
Reply

She'll be back. There are so many oppurtunities for her to be. I know Trixie will most likely be back due to fan pressure (most likely from Sethisto...) and so on.

Thanks. I try, this one was awkward due to the lightsource being mid-right this time whereas Pinkie's was upper left.
Reply

Still loving that shading Tom-o

Reply