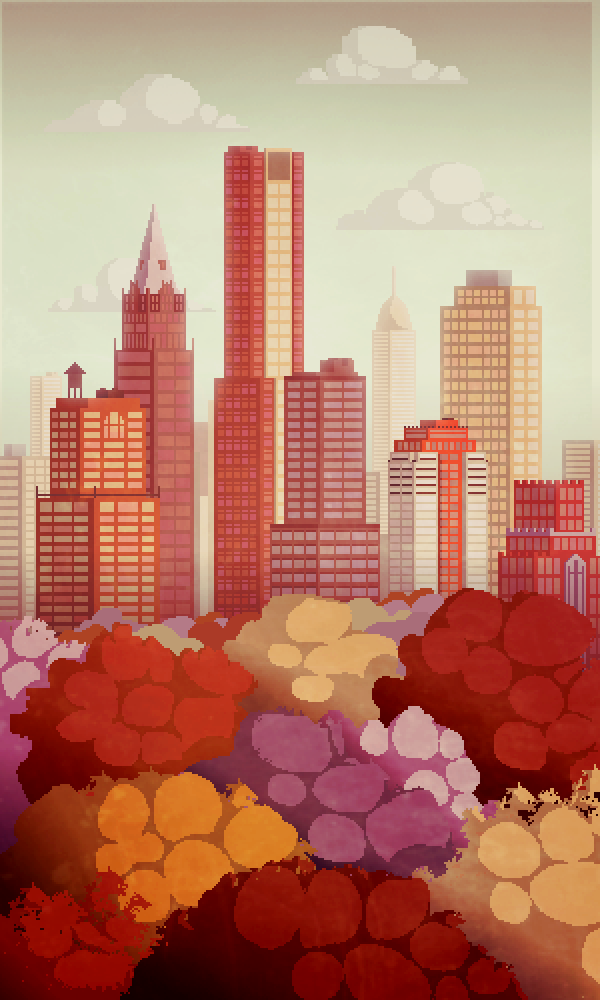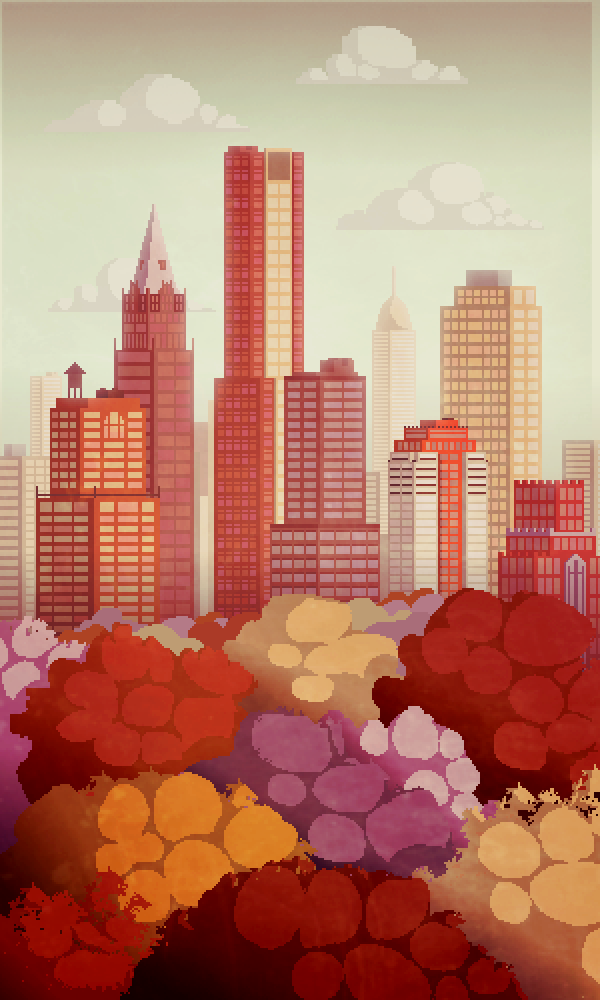 This is a bit different than my usual fare of comic style portraits. I've been a fan of wannella's pixel work for a while (
waneella.tumblr.com/
) and I decided to give it a shot making some pixel art landscapes. This is my first foray. I wanted to make a phone background that would live up to the wanella one's I've shamelessly been using. Ahh well, you know what they say, shoot for the moon and land among the stars.
Check out more of this goodness here:
follyandinnovation.com

reminds me of the city dave from homestuck lives in-
Reply

Reply

Whoa, the colors look fabulous.
Reply

Thanks! I really like the blending of pixel art from old school games with expanded color palettes of new computers/consoles. Games like Hyperlight Drifter (still in development) take advantage of it really well.
Reply

awesome pixel art

Reply